What is Brussels Food Friends?
Brussels Food Friends, or BxlFF to friends, is a platform connecting food bloggers in Belgium from all over the world, including some native to Belgium. While food unites these bloggers, they each have their own focus, style and audience.
Events organized by Brussels Food Friends are a wonderful opportunity to share experiences, learn new tips and make new friends in our blogger community. Almost all the bloggers in this group are writing as a hobby, not as their main source of income. Brussels Food Friends events are therefore a time when we can each don our "blogger hat" and imagine for a few hours what it would be like to live as a blogger.
What was #BxlFF5?
#BxlFF5 is the tag given to the 5th event organized by Brussels Food Friends on Saturday 11 July 2015 held at The Mug near the European Commission headquarters in Brussels. At #BxlFF5 bloggers had the opportunity to taste Boules de New York (a tasty combination of puff pastry and a doughnut with pastry cream fillings and lovely icing), Frookies (2 cookies framing frozen yogurt in the middle) created by Mellow – Frozen Yogurt , yummy vegetable and fruit jams by Marie-Ange Confitures, Vedett beers (each blogger received a bottle with his or her photo on it), and refreshing flavored water served in a glass Mason mug offered by Mason Madness.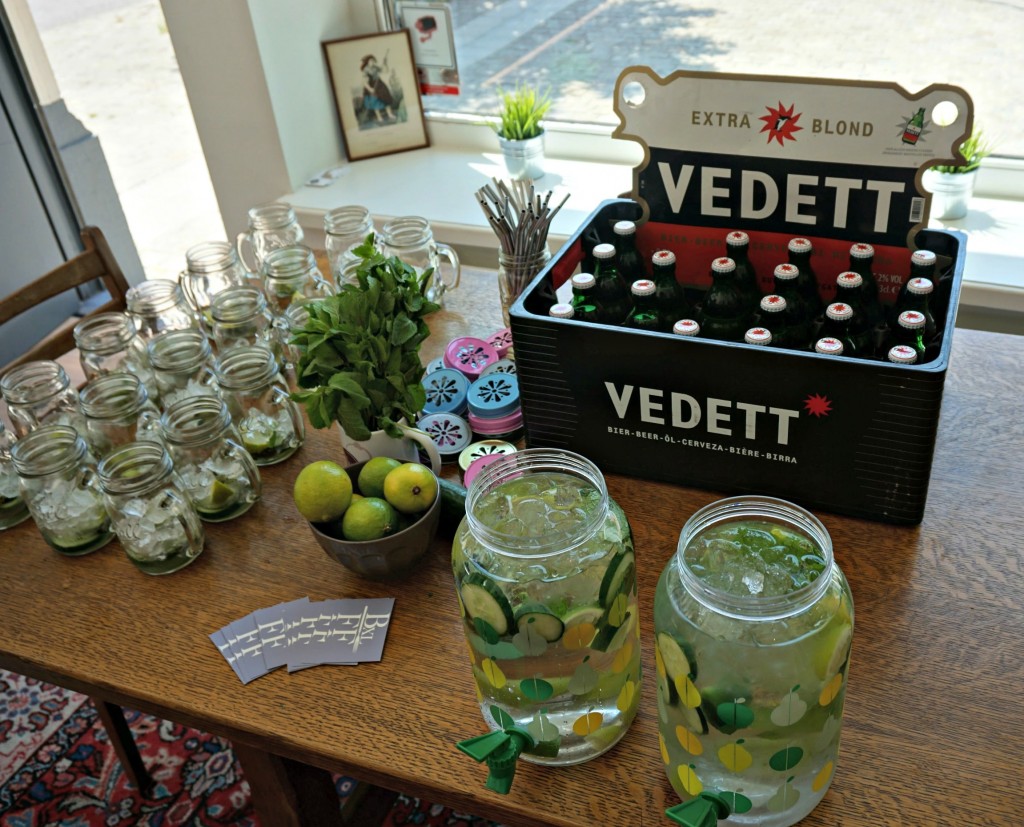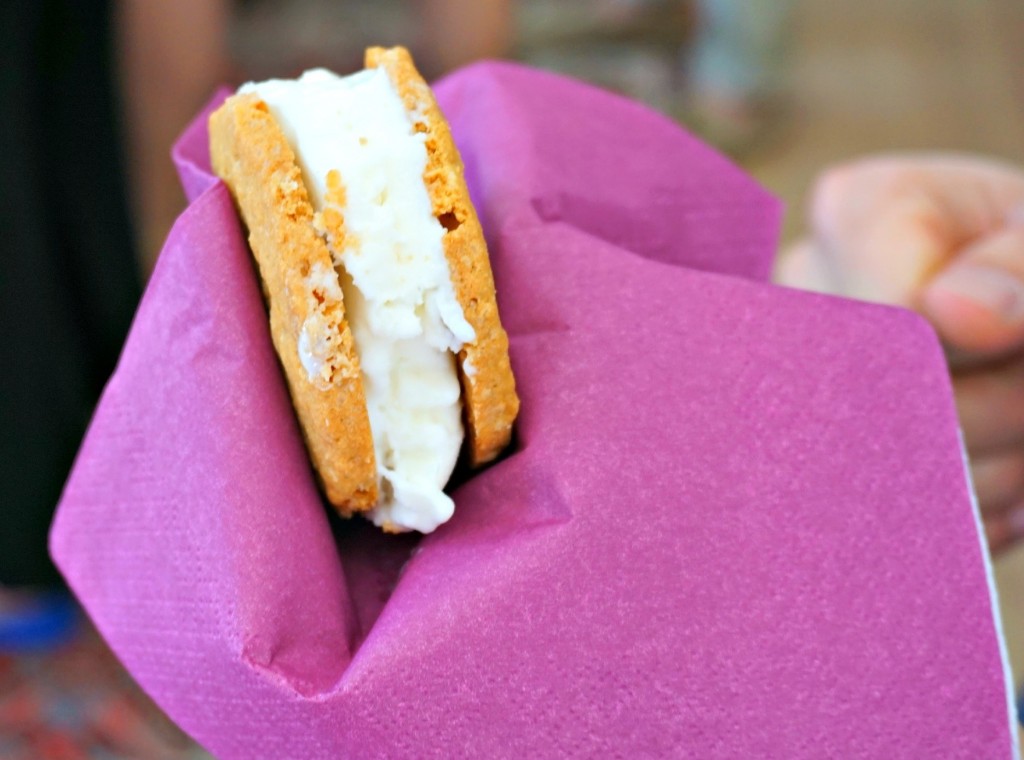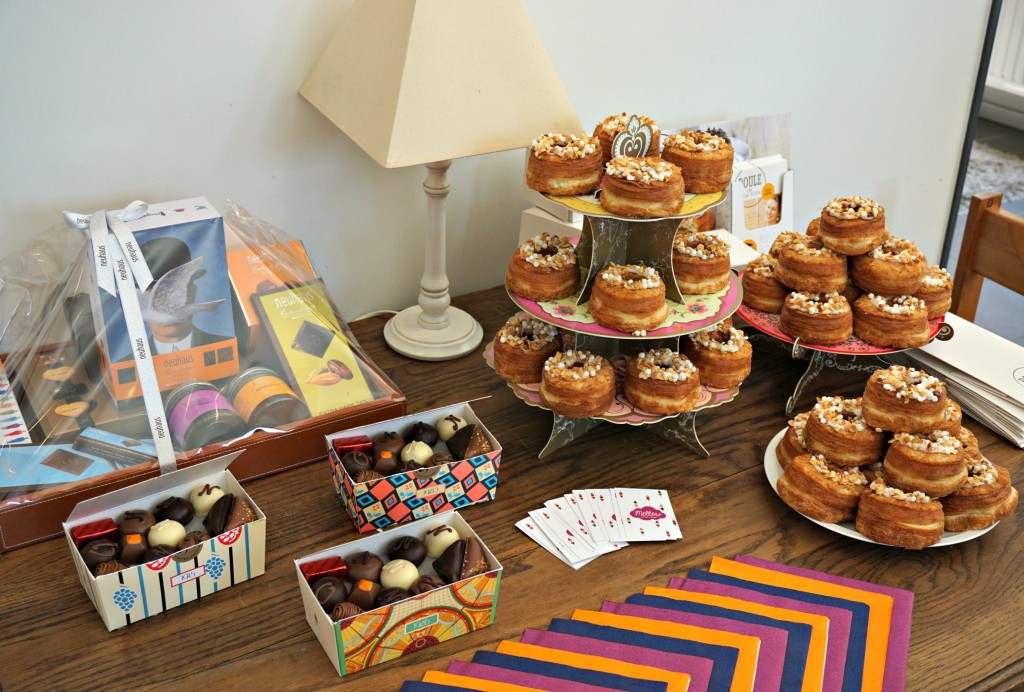 Sweet table with Boules de New York and Neuhaus Belgian chocolates
Marie-Angie explained to us the story behind her innovative vegetable-fruit jams and offered us to taste a little of each jar present with crackers or cheese. Each jar contained an original combination of ingredients and flavors that you cannot possibly find in a store. For instance, there were rhubarb-rosemary (my favorite), sweet potato-vanilla, tomato-vanilla, apricot-lavender, sweet potato-curry, carrot-lemon, and pineapple-fennel, to name some. Marie-Angie uses seasonal, local products to create her jams.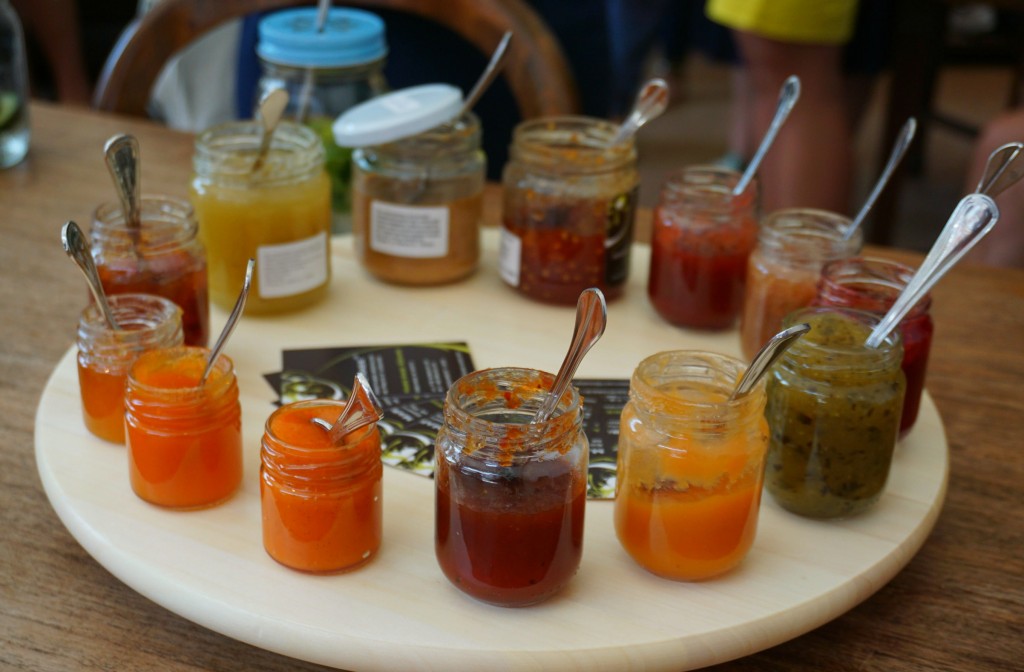 Each participant received a gift bag when they left #BxlFF5 containing very generous and appreciated items from the event's sponsors! See the photos below to discover the goodies from our gift bag. Inside was a jar of preserves made principally of turnip greens and olive oil from the Puglia region of Italy offered by Olivetus, a jar of sweet potato-vanilla jam from Marie-Ange Confitures, among other treats. Neuhaus really outdid itself by giving each participant a 500 gram (a little more than a pound) of its private collection of Belgian chocolates, including my favorite the Caprice!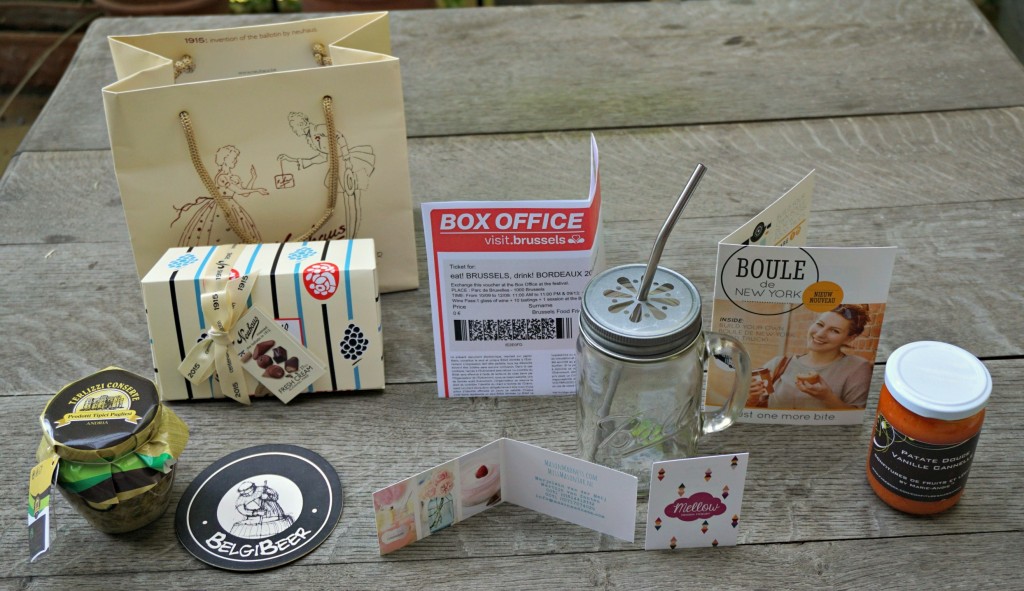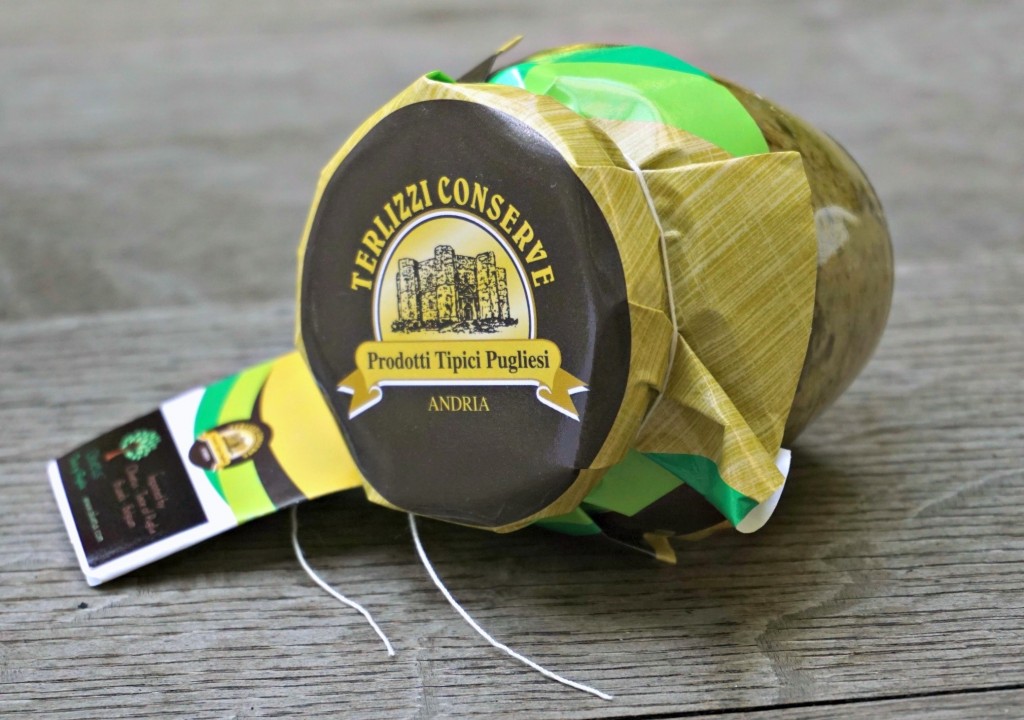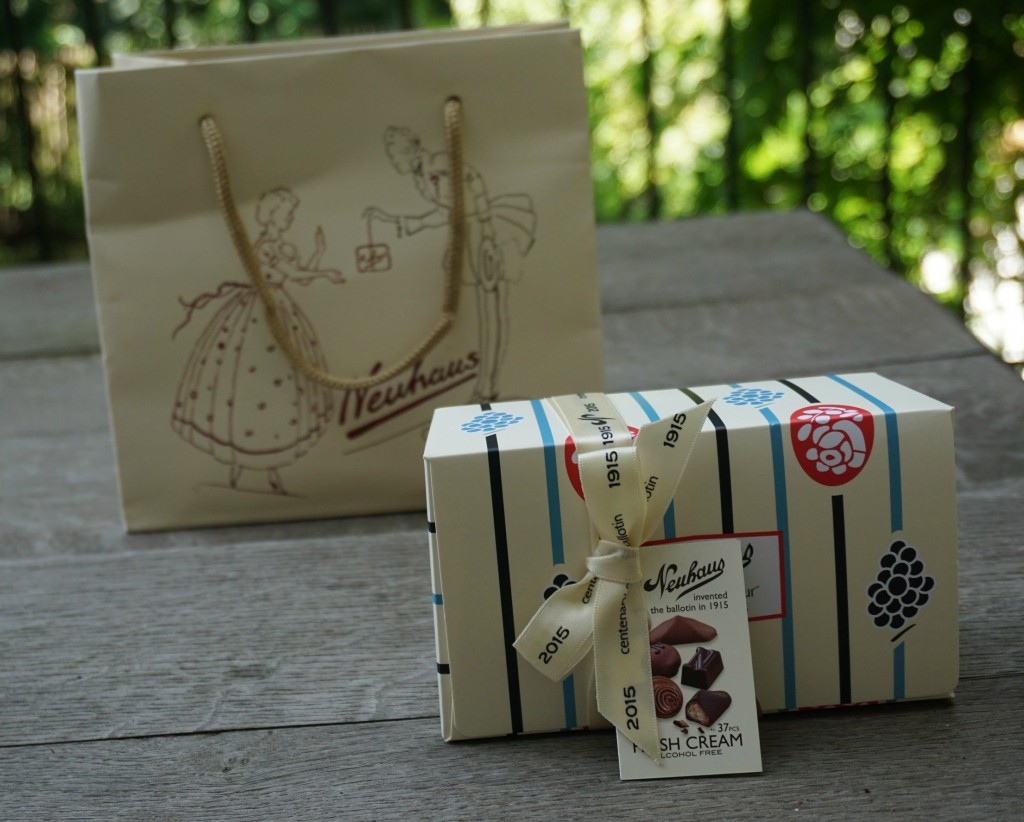 visit.brussels also offered each #BxlFF5 participant a free wine pass at their annual event eat! BRUSSELS, drink! BORDEAUX to be held from 10 to 13 September 2015 in the Parc de Bruxelles / Warandepark in the Center of Brussels. eat! BRUSSELS, drink! BORDEAUX is for all lovers of wine and fine dining, and of course their friends and family. It's a perfect opportunity to enjoy wines from the Bordeaux region in France while tasting specialties prepared by local restaurants. Entrance to this event is free of charge, however, participants must pay for their food and wine. Special discounted formulas are available online if you purchase them in advance! Go online now to find out more information about eat! BRUSSELS, drink! BORDEAUX . I hope to see you at eat! BRUSSELS, drink! BORDEAUX so we can share a glass of wine with tasty food together.
Please share below your comments about these events or the products mentioned in this post.