Where to have lunch in Hasselt?
This month I'm celebrating 25 years in Belgium. There are still several places in Belgium I have not visited, including the town of Hasselt, which is the capital of the (Belgian) Limburg province. Yesterday's visit to Hasselt was pleasant on many levels: excellent company, warm sunny weather, and a surprisingly attractive city center.
Although Hasselt has a good public transportation system serving the entire city, we walked from the train station across the city center to the Modemuseum, where a Paul Smith exhibition is currently showing until 16 August 2015. Anyone interested in Paul Smith or fashion will appreciate this exhibition, as it shares information about Paul Smith the man as well as the renown designer. Did you know that Paul Smith is a keen cyclist? I didn't.
As we walked around the town we visited street art displayed this summer on the streets of Hasselt and along the Albert Canal. Having built up an appetite we started looking for a place to have lunch where we could sit outside. We travelled back to a couple places we had passed during our morning (De Orangerie and Het Magazijn), both with ample seating outside, yet felt that the prices were a bit higher than what we wanted to spend for lunch. We were saving ourselves for a big dinner in the evening in Leuven.
De Coeckepanne
Location

Atmosphere

Food

Service

Price/Quality Ratio
Summary
De Coeckepanne is located in the commercial center of Hasselt near other restaurants and stores. It's an informal place, with a warm sunny atmosphere, friendly service, good food and very reasonable prices.
Near these restaurants was a pleasant place called De Coeckepanne on a mostly pedestrian street. They had outside seating in front on the street and in the back in a courtyard. We chose to sit in front since the street was calm. The menu presented a fair range of choices for lunch, including sandwiches (hot and cold), soups, omelets, pastas, burgers, and classic Belgian dishes. We started off with a Cubanito, a cold beer mixed (at the factory) with a little tequila. Pure refreshment on a hot day after walking … (as if I need an excuse…). I then enjoyed very much an Italian sandwich: a whole grain sandwich roll filled with slices of tomatoes, mozzarella and Prosciutto ham, seasoned with pesto sauce. An espresso accompanied with a two small dessert samplings put a nice finishing touch on this meal.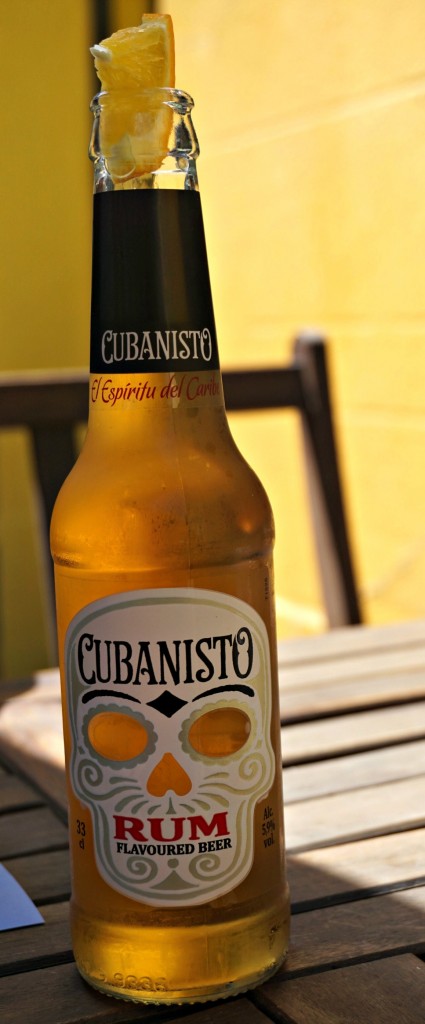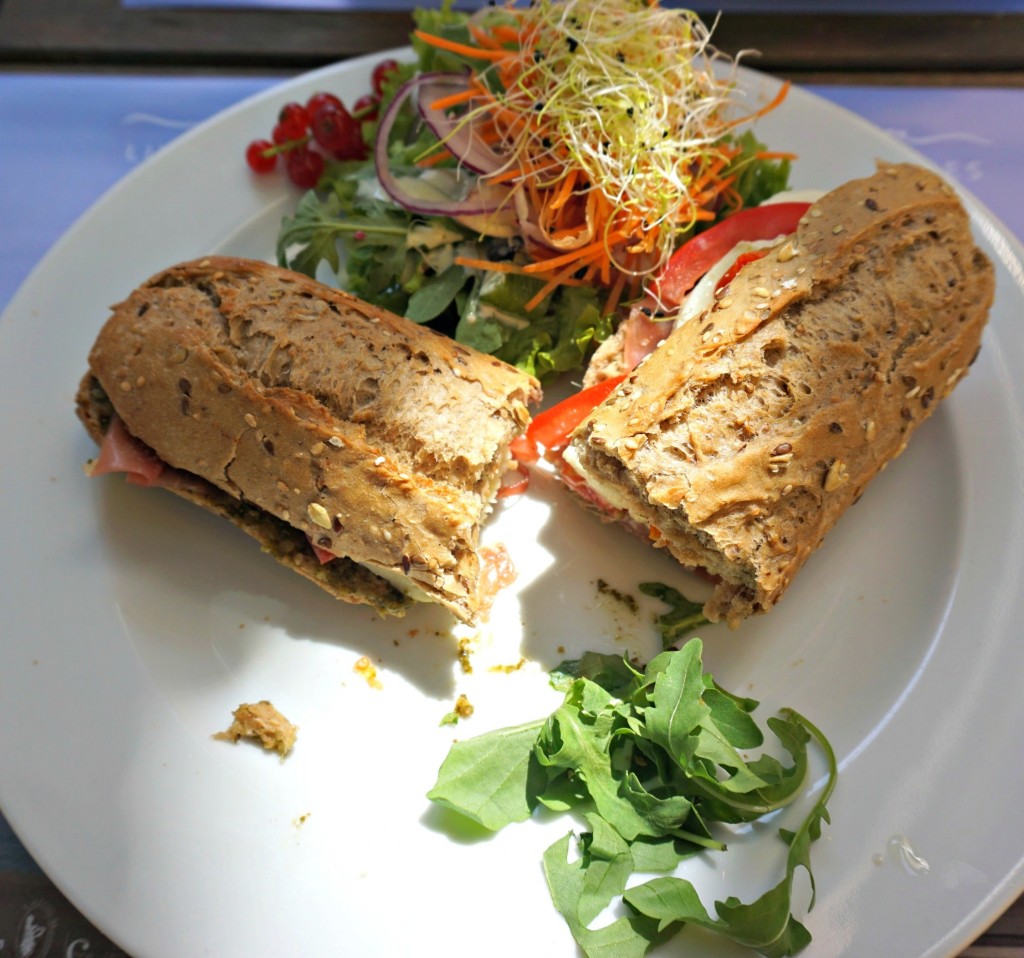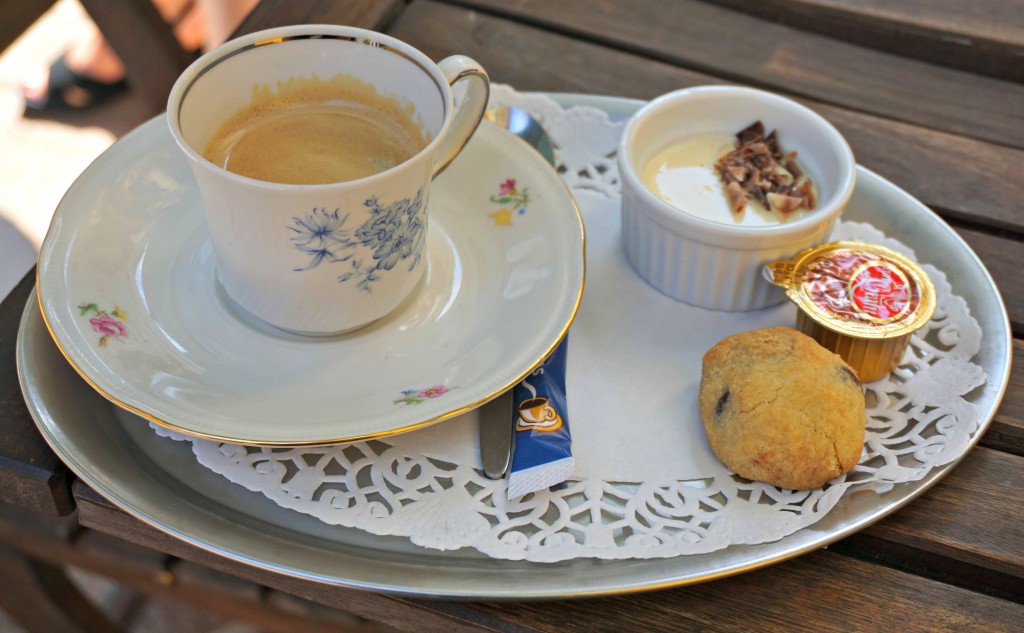 Our server, Niels Timmermans, was very friendly and spoke excellent English. I discovered that he is helping his brother, Joeri Timmermans, and his girlfriend, Ine Marcoen, run this newly renovated restaurant re-opened a few weeks ago on 14 July 2015. I love seeing young people starting their own venture. Joeri had experience in other local restaurants as well as formal training before opening this new place. All three of them know how to perform all the functions in the restaurant so they can help out any way needed; a real team effort.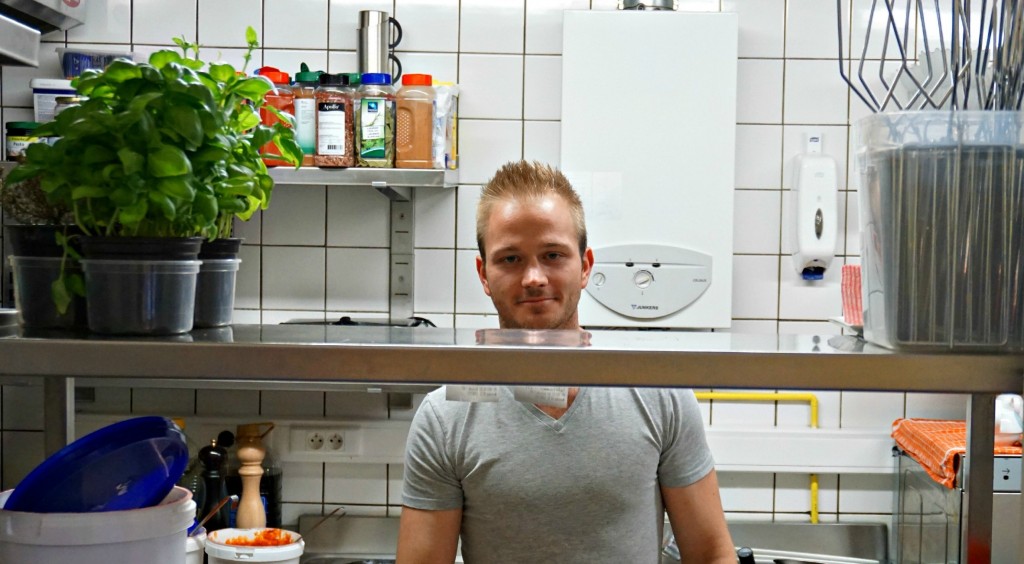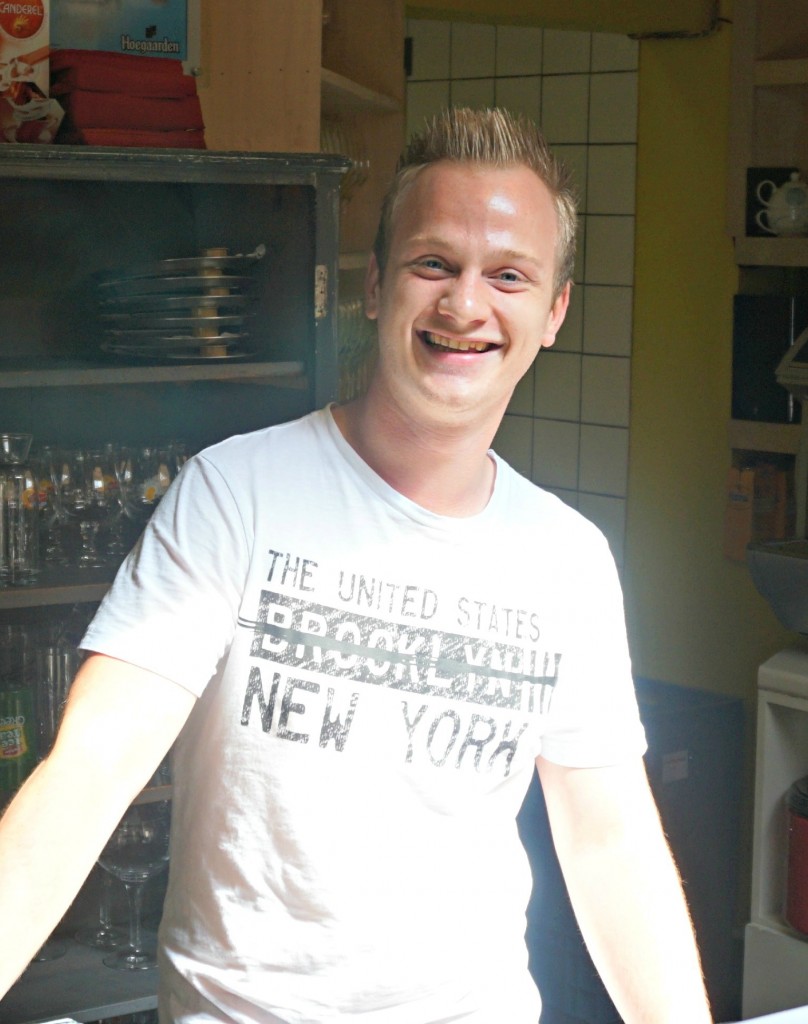 De Coeckepanne also serves a good selection of breakfast dishes in the morning as well as dessert pancakes (mostly in the afternoons, I would think). De Coeckepanne opens at 8:00 everyday and closes at 18:00 during the week, 22:00 on Saturdays and at noon on Sundays. They are located at Schrijnwerkersstraat 10-12 in the center of Hasselt near the seat of the Province of Limburg and the town hall.
I would recommend De Coeckepanne if you are in Hasselt and looking for a place to enjoy a breakfast or lunch at reasonable prices. Let's not forget their service with a smile.
After replenishing our energy we walked across town again to visit the Japanese Gardens, the largest of its kind in Europe. If you are in the area, it is definitely worth a visit, especially if you need a calm environment.