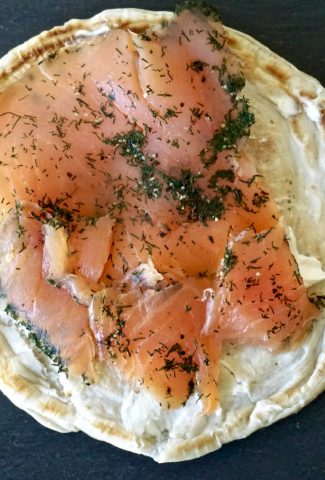 Sourdough Pancakes Prepared in 5 Minutes
If you have sourdough starter, you can make sourdough pancakes in 5 minutes. Once made, sourdough pancakes can be eaten on their own, like ordinary pancakes. Or you can use them to replace bread in various savory toast or sandwich options. Sourdough pancakes are so versatile and an easy way to use up excess sourdough starter!
Did I mention that sourdough pancakes are vegan? Well, they are vegan, as well as dairy free and essentially fat free. In addition, the Basic Sourdough Pancakes require only one ingredient: sourdough starter. Nothing more!
Below are several sweet and savory ideas for making and using sourdough pancakes. You can also view an overview of these choices in this slideshow:
Making Sourdough Pancakes for Sweet Options
Basic Sourdough Pancakes
When you have sourdough starter, you have to find ways to use it. Sourdough starter seems to multiply faster than you can use it. For more information about the starter, read A Basic Sourdough Starter Guide.
Making sourdough pancakes is one of my favorite ways to use extra starter. It's so easy. All you have to do is pour a ladle of sourdough starter onto a hot pan or griddle. No oil or butter is needed on a non-stick surface. If needed, put some vegetable oil on a paper towel to spread it around the surface of your pan or griddle.
Isn't it wonderful that only one ingredient is needed to make these pancakes? No reason to add more ingredients, unless you want to.
Like other pancakes, sourdough pancakes need to be flipped over once the top bubbles lightly and the edges become opaque. You should find light brown spots here and there when you turn the pancakes over. Continue cooking your pancakes a couple more minutes before serving.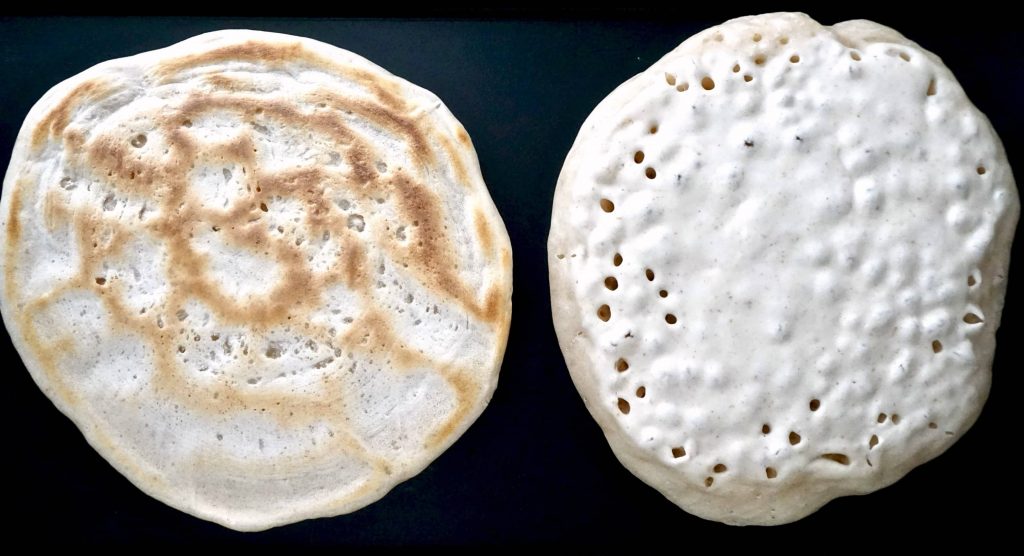 Don't be surprised if your pancakes appear a little undercooked inside. Sourdough pancakes may be slightly chewy inside.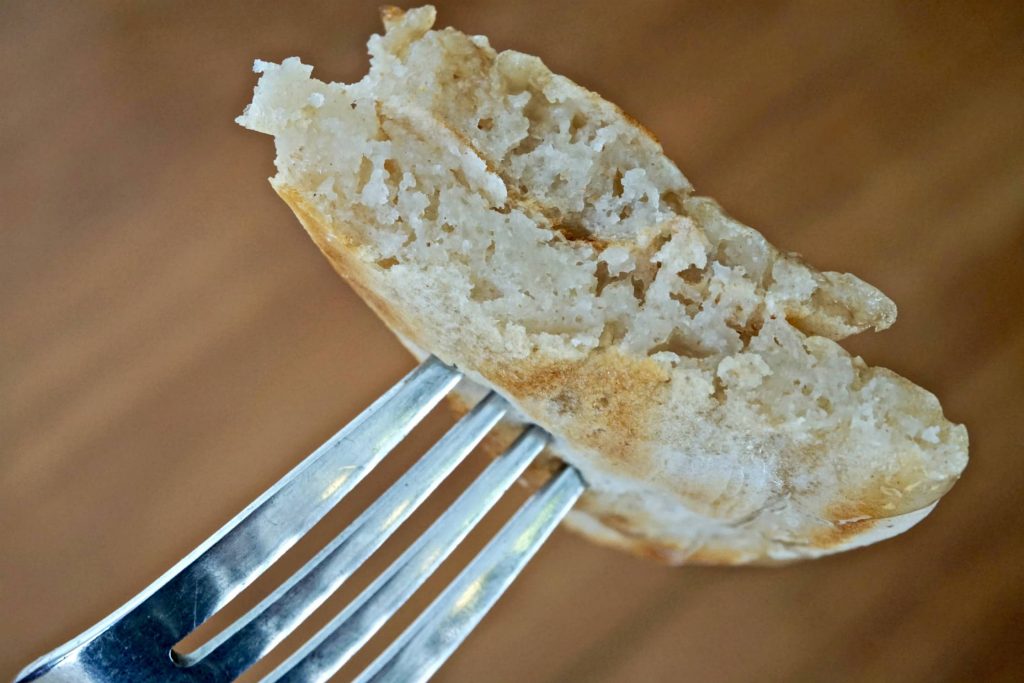 For breakfast, I often add the usual toppings, such as maple syrup, honey, jam, fruit or yogurt.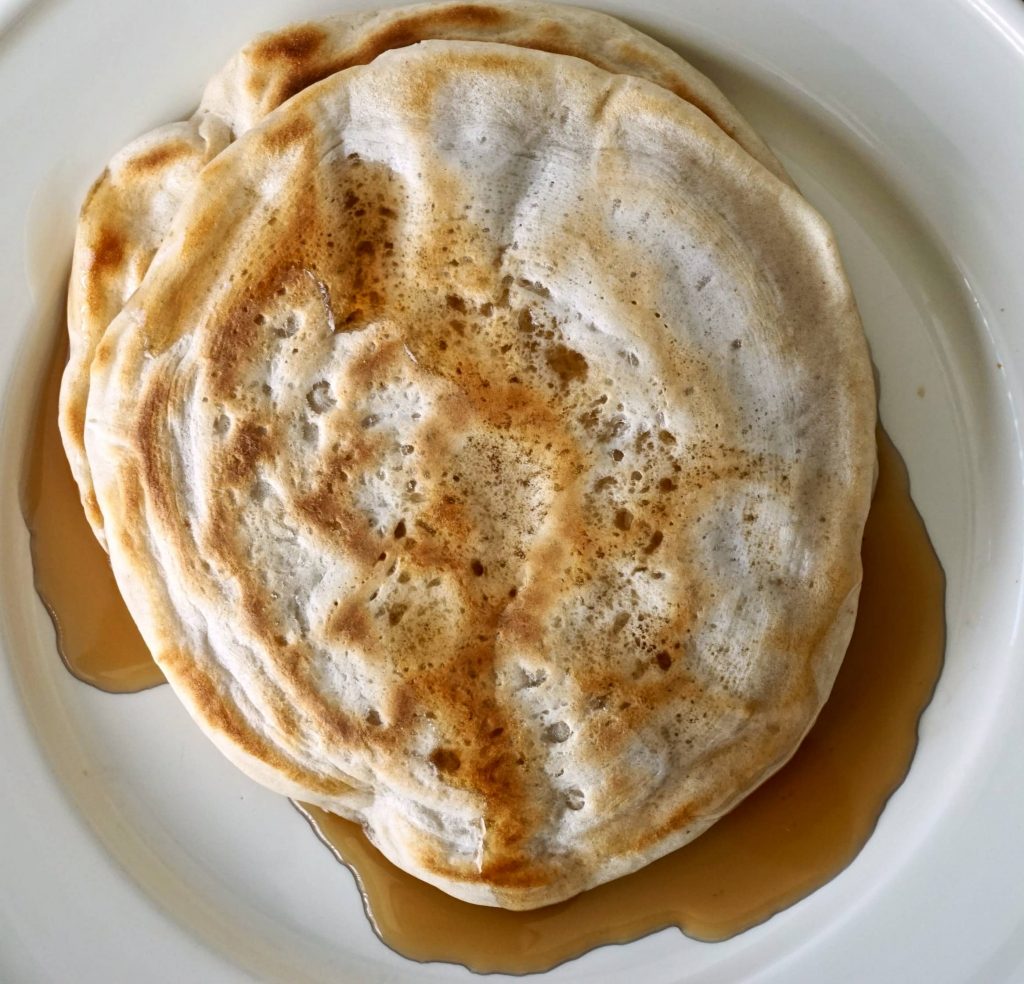 Fluffier Version of Sourdough Pancakes
To make your pancakes more fluffy and airy, you can add a little baking soda to your sourdough starter about ten minutes before making your pancakes. To be clear, you add the baking soda only to the portion of sourdough starter that you've put aside to make the sourdough pancakes, not to your entire container of sourdough starter.
A More Traditional Version of Sourdough Pancakes
By adding an egg, instead of baking soda, to your sourdough starter, you'll have pancakes that resemble traditional pancakes, except for the sweetness. Fortunately, a spoon of honey, molasses or agave nectar will offset the natural sourness of sourdough pancakes if you prefer.


Banana Sourdough Pancakes – Other Fruit Choices
Another favorite way to eat sourdough pancakes is by adding bananas. Slice a banana onto your hot pan before adding your sourdough starter batter. The banana slices will exude their flavor as they cook. By the time your pancakes are ready, so will your banana slices. Since cooked bananas are naturally sweet, you can reduce the sweetness of your toppings on your banana sourdough pancakes.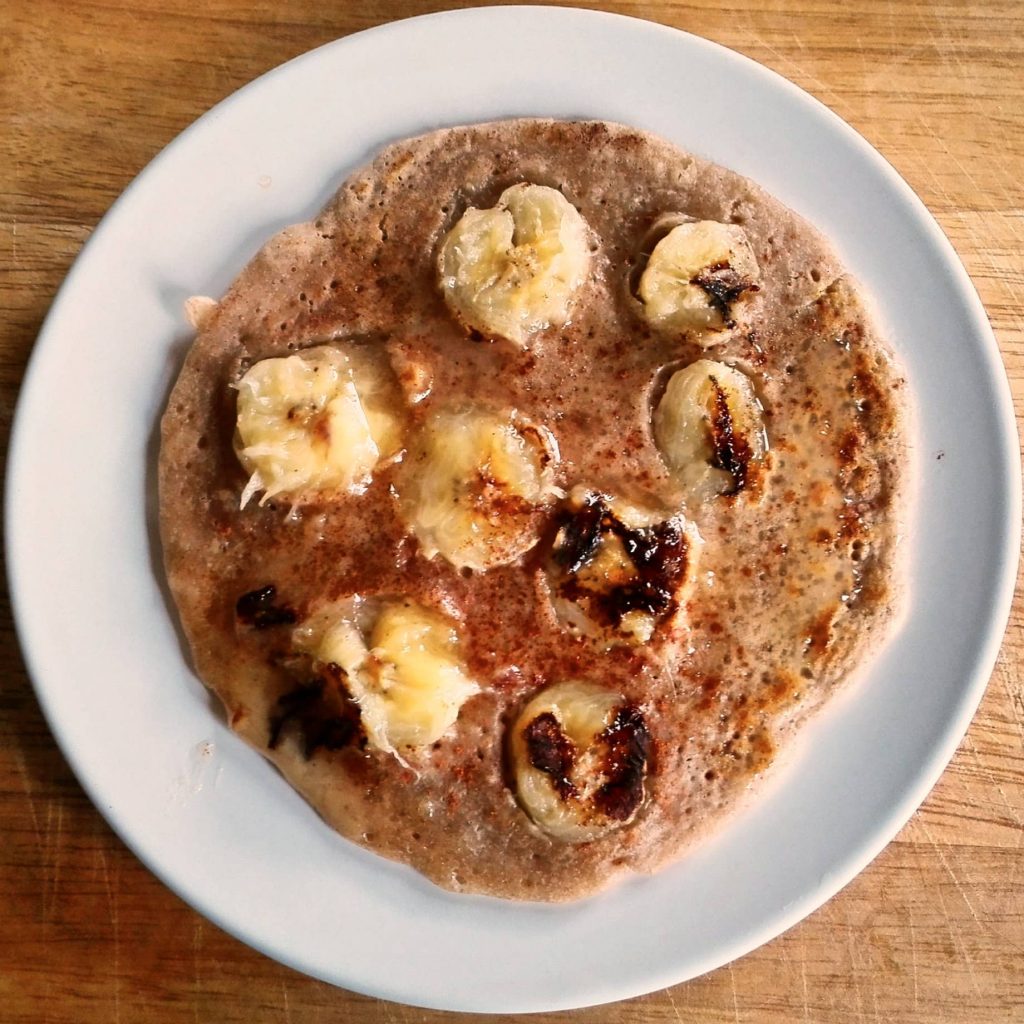 Blueberry Sourdough Pancakes
Use fruit to create healthier sweet options. Both fresh seasonal fruit and frozen fruit work well to help add nutrition to your pancakes. I often throw a handful of frozen blueberries in the pan before adding the sourdough pancake batter. You then follow the same steps as indicated above for sourdough pancakes (and Banana Sourdough Pancakes).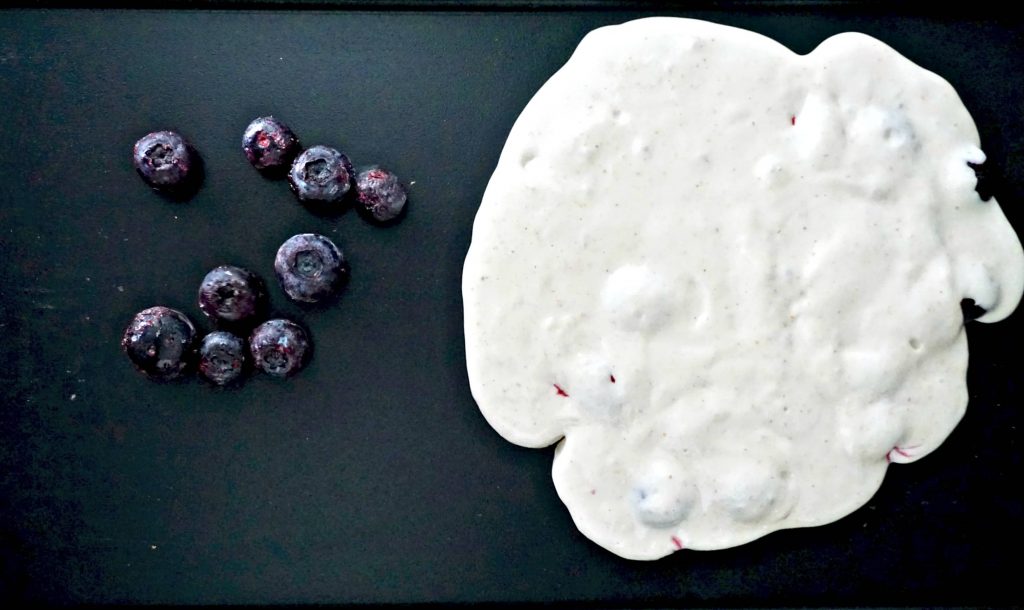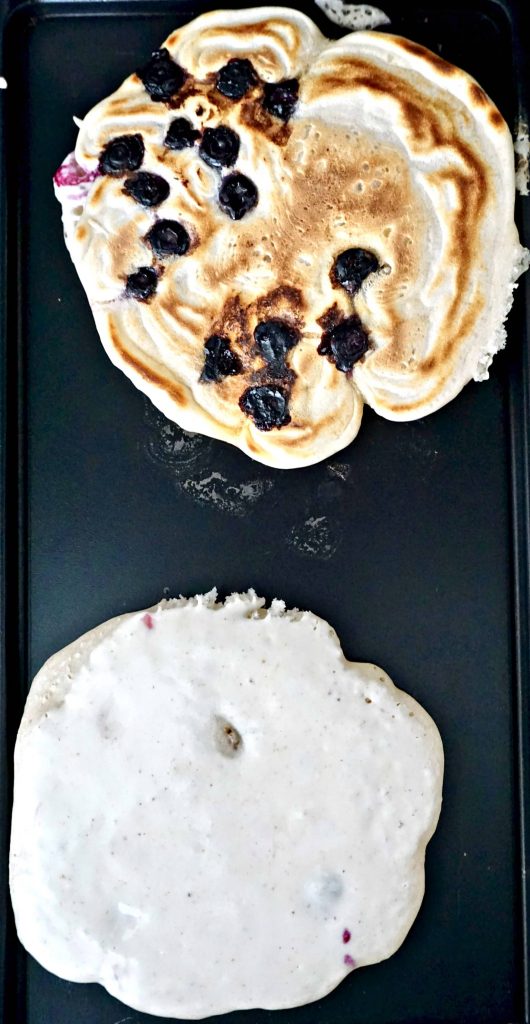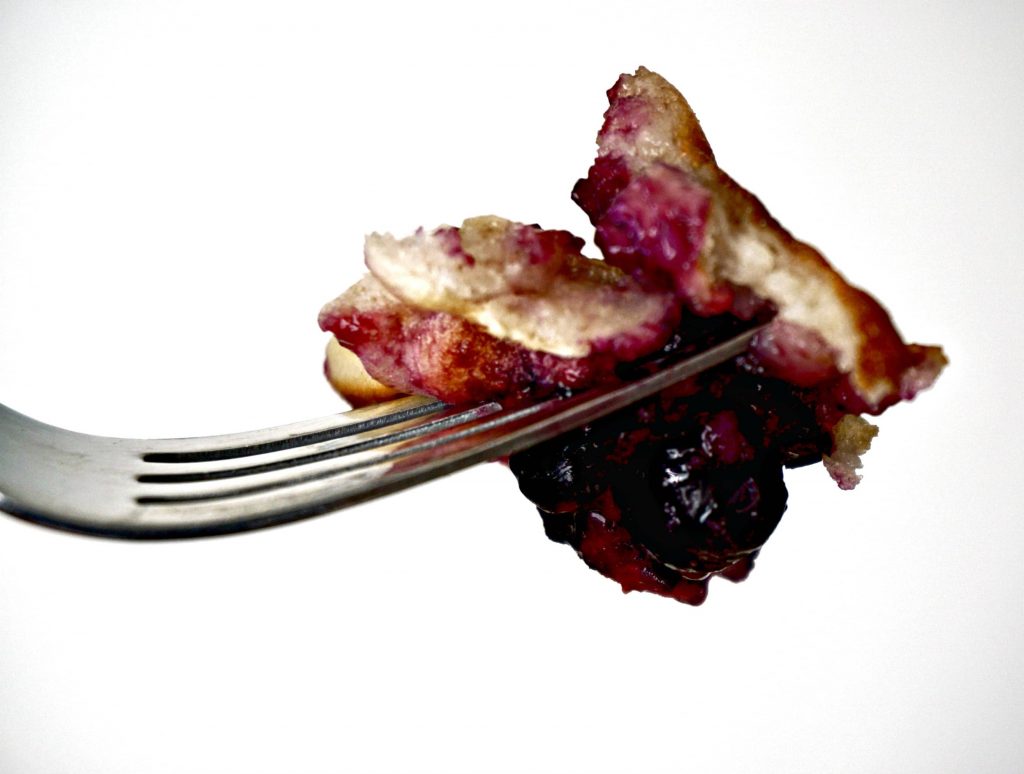 You can use other fresh and frozen fruit to make your own creations. Strawberries, mixed berries, raspberries are only a few examples of your options.


Savory Suggestions for Sourdough Pancakes
Sourdough Pancakes with Gravalax
Sourdough pancakes can be used as a healthy alternative to blinis or polar bread. They have similar texture as blinis and polar bread, yet do not contain any sugar, eggs or milk.
I recently decided to make a stack of sourdough pancakes to use some excess sourdough starter taking space in my refrigerator. I then started to experiment in using them for savory dishes.
The first dish was so simple: Sourdough Pancakes with Gravalax. I spread cream cheese on a toasted pancake and then added gravalax on top. In minutes I prepared a delicious breakfast! Of course, you can replace gravalax with smoked salmon aka lox.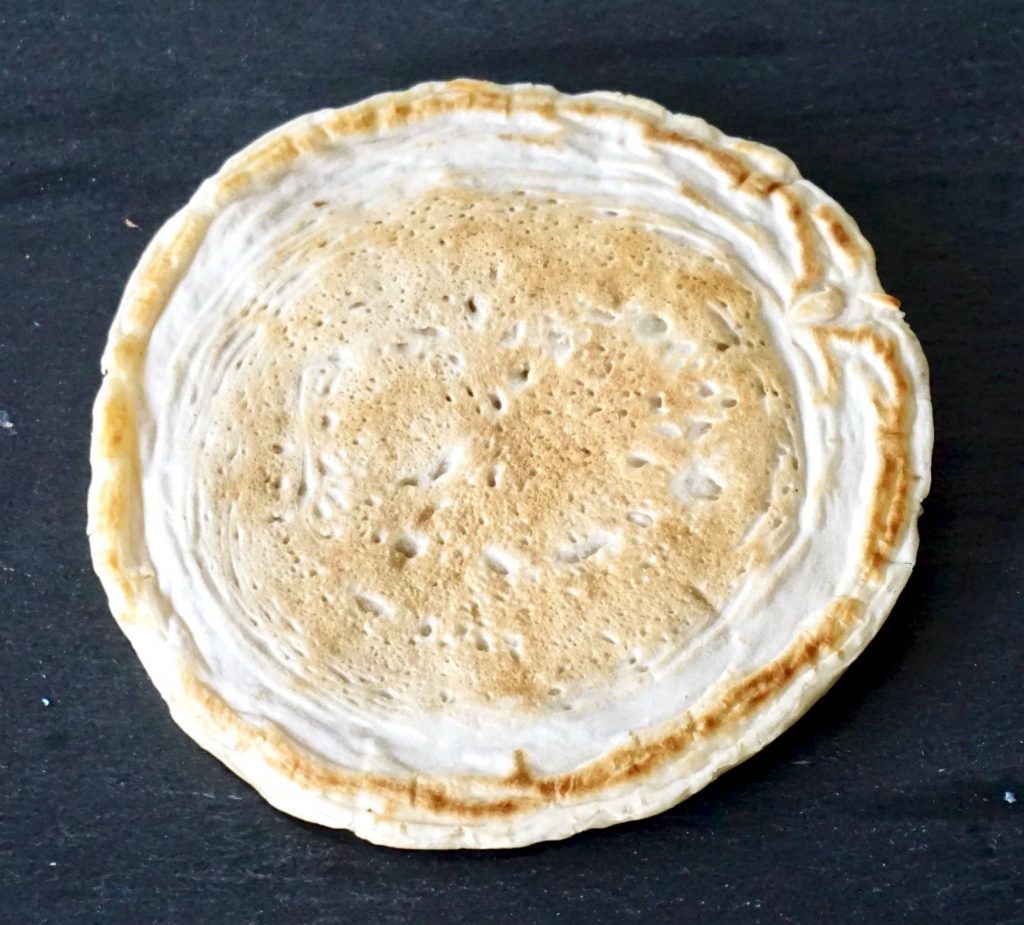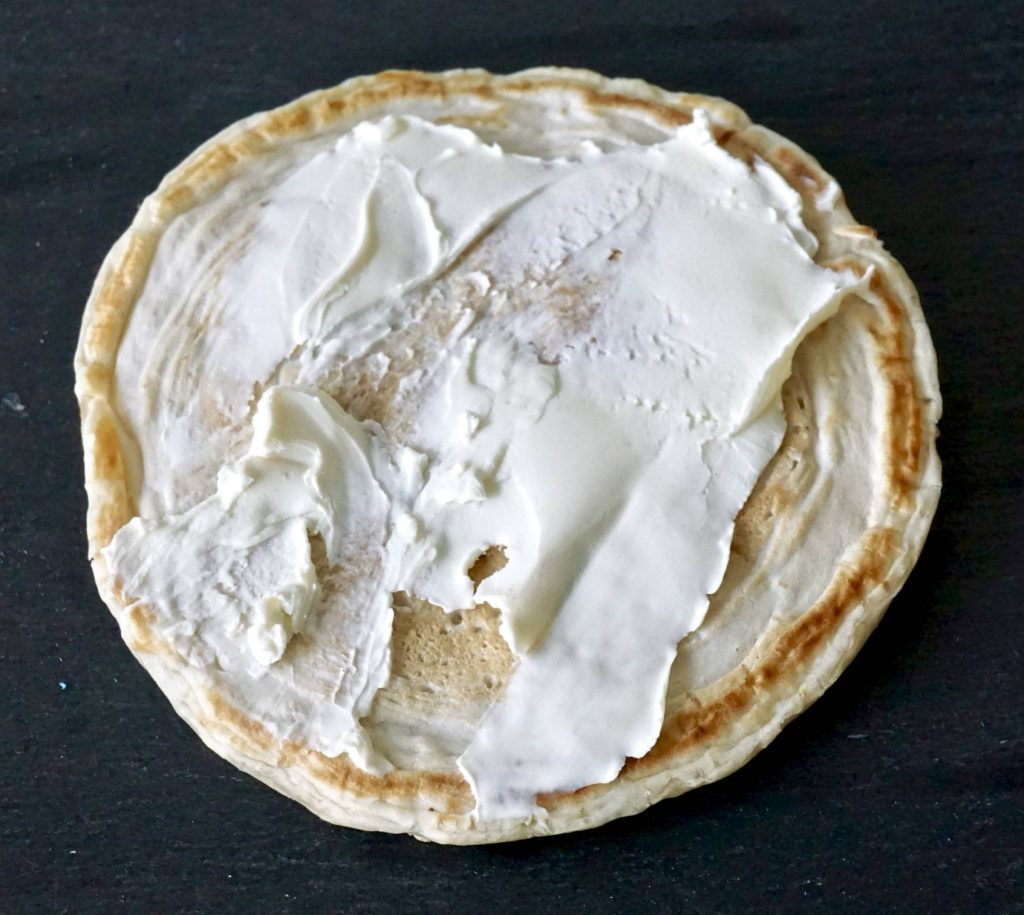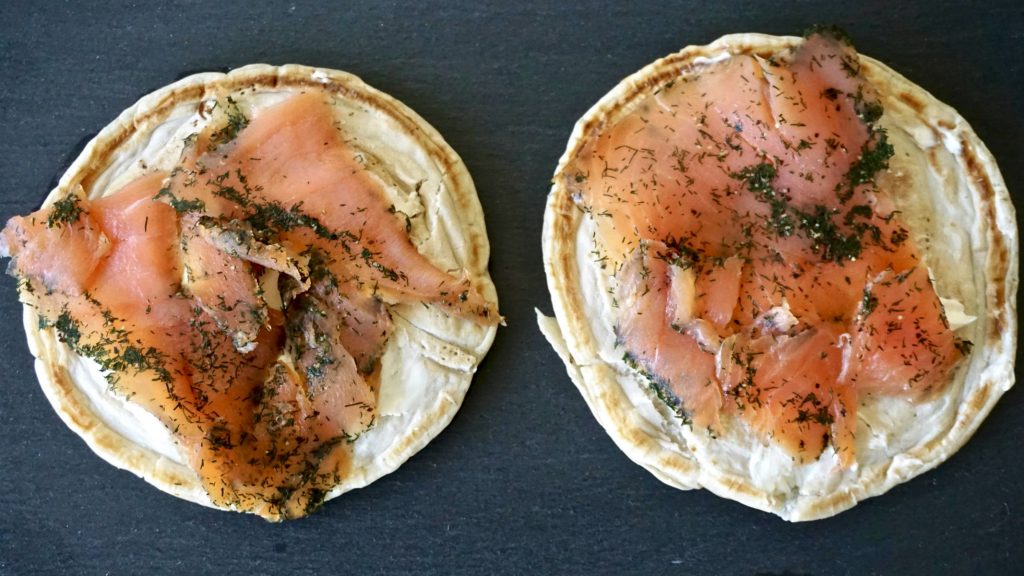 To make your Sourdough Pancakes with Gravalax even more scrumptious, try putting a dollop of caviar and/or sour cream on top. A twist of lemon will also enhance the flavors.


Sourdough Pancakes with Avocado and Tomato
Spreading some avocado or guacamole on a sourdough pancake topped by a slice of tomato can be a quick healthy meal or snack. If it seems basic, it's because it is basic. No need to spend a lot of time to prepare a tasty healthy meal or snack for yourself. Enjoy the simplicity!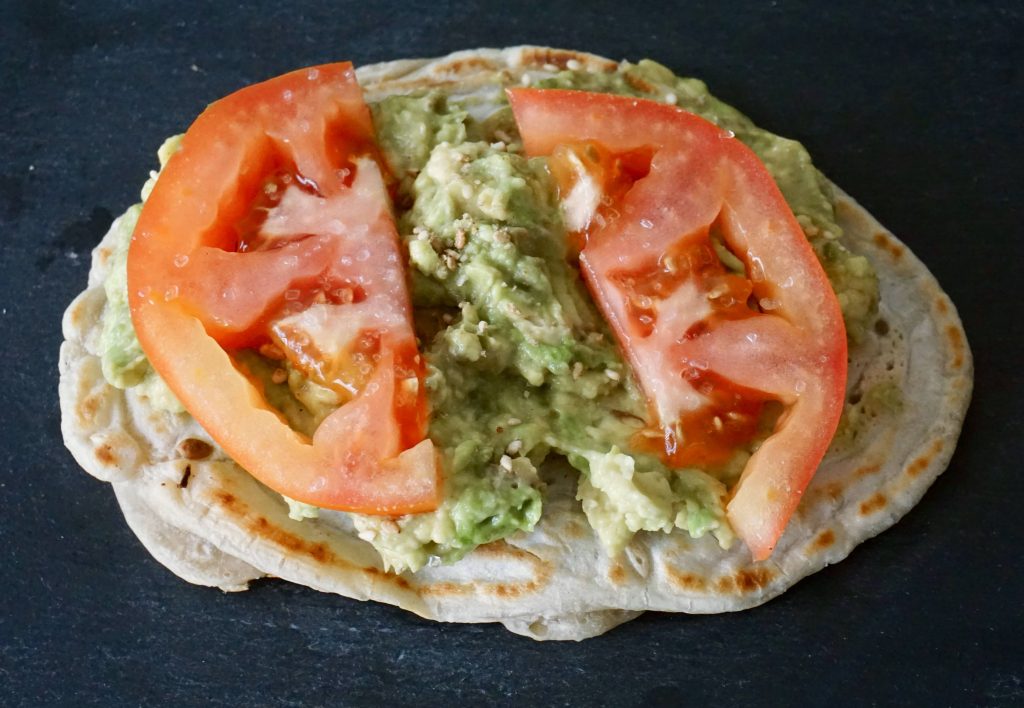 Other Savory Options
Hummus, tapenade, pesto sauces, and so many other spreads can be used alone or in combination to create your own savory treat.
Although it might be difficult to cut sourdough pancakes in half, like you would with polar bread, pancakes can be used easily to prepare a sandwich. Put whatever you like between two sourdough pancakes to make a sandwich. Inspire yourself with the above examples of toppings to make a sandwich. The choices are endless.
Reheating Sourdough Pancakes
When I use previously-made pancakes, I throw them in a toaster on a normal setting to reheat. Then I add my toppings or other ingredients to finish my treat.
Follow the same simple steps for both sweet and savory versions of sourdough pancake dishes.
You can read above some suggestions for using sourdough pancakes in sweet and savory options.
Share your personal favorite creations and your experiences in the comments below.