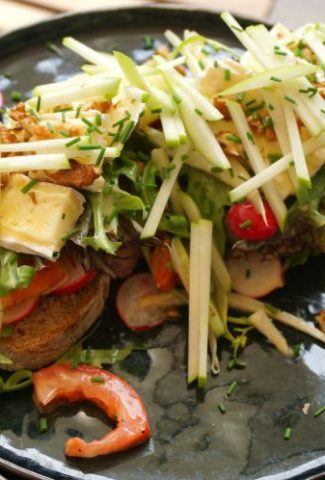 Where to eat lunch in Bruges?
I went to Bruges this week to visit the Triennale Brugge 2015 which continues until 18 October 2015. Follow this link to read my review of the Triennale and see some photos of Bruges.
A day trip to Bruges always helps recharge my batteries. I enjoy walking aimlessly around the town, especially away from the center, which is usually crowded with tourists. One drawback about Bruges is that restaurants tend to be overpriced and mediocre since they cater to the visiting hordes and do not need to encourage customer loyalty.
Enjoying lunch at the Blackbird in Bruges
Blackbird - Informal Dining
Location

Atmosphere

Food

Service

Price/Quality Ratio
Summary
The Blackbird is a welcome place to eat and drink while walking around Bruges. It's located on one of the must-see squares, has tasty food at good prices and friendly service.
I was therefore pleased to discover a new place called Blackbird located at Jan van Eyckplein 7 in Bruges, only a small walk from the Markt and Burg squares in the center. Jan van Eyckplein is a square set at the end of a canal, allowing visitors to look out at the water as they eat.


My friend and I were looking for a simple lunch at a reasonable price. I had already been to one of the other restaurants on Jan van Eyckplein and was disappointed, yet felt that it was perhaps less disappointing than other choices in Bruges. Seeing the Blackbird therefore was a welcome surprise.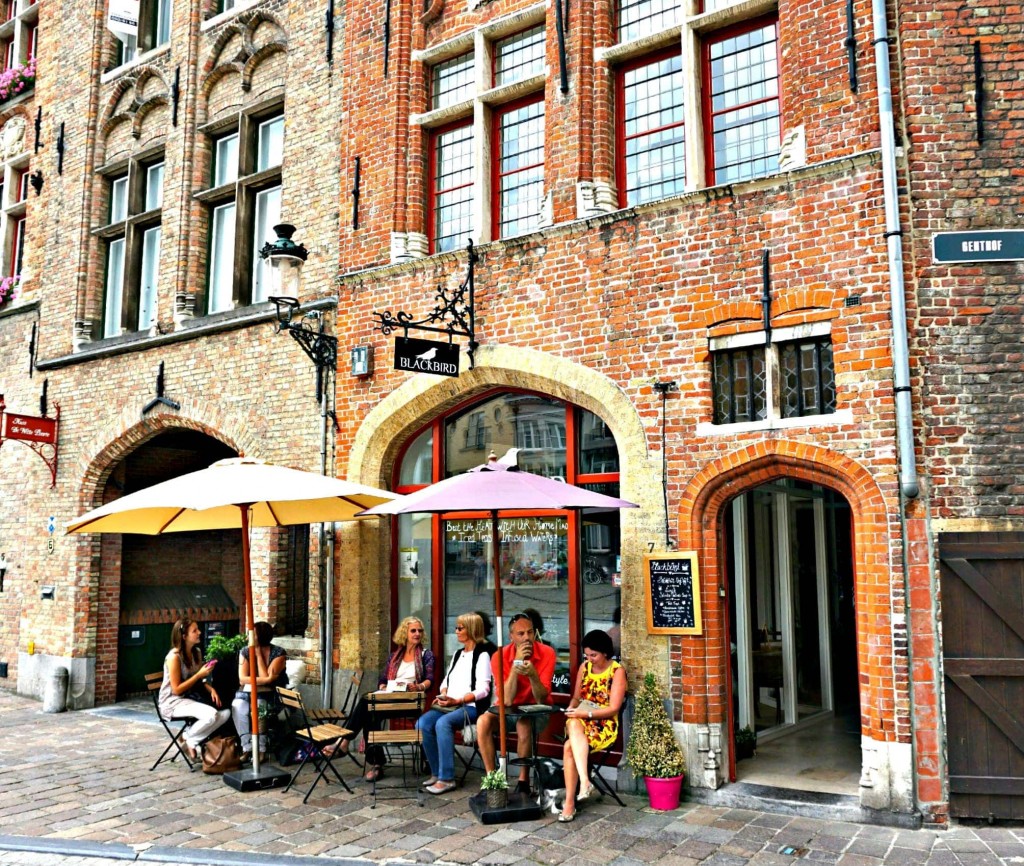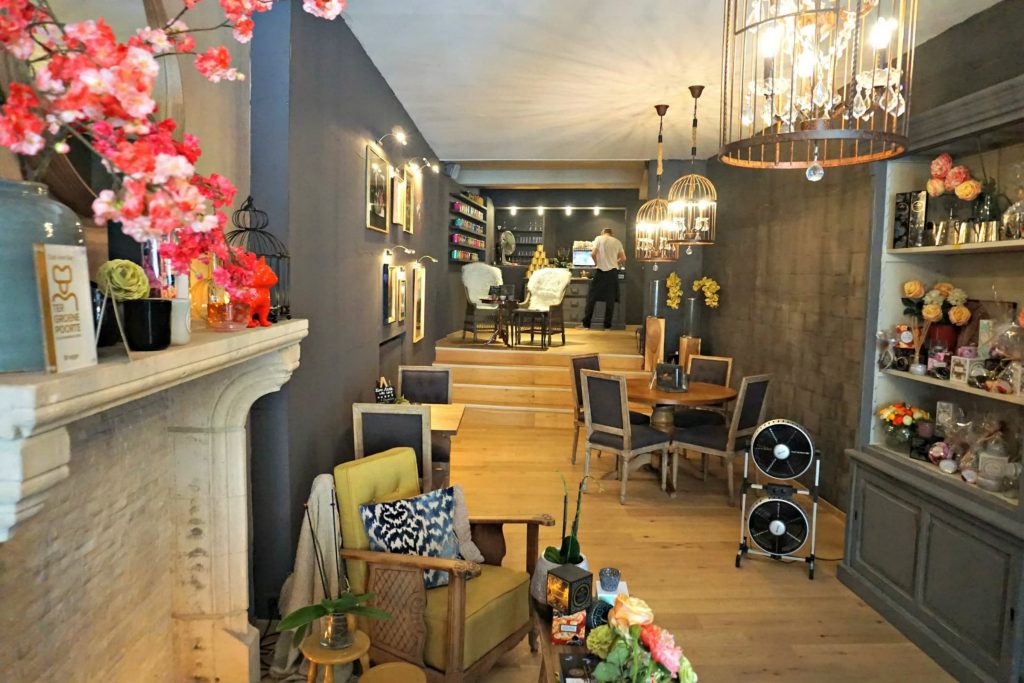 Menu at Blackbird in Bruges
The Blackbird's menu is not extensive yet offers a choice of a few salads and sandwiches as well as a daily soup. There is a vegetarian option for both salad and sandwich. When we first sat down and saw the prices on the menu I thought they seemed high for a sandwich and chalked it up to the Blackbird being in Bruges. However, the server explained that the sandwiches are made with lots of salad. I then ordered a sandwich with smoked ham, arugula, Parmesan cheese and sun-dried tomatoes, while my friend ordered a sandwich with brie, walnuts, arugula and apple. The sandwiches were amazing! They were tasty, balanced and ample in size. They were definitely not your ordinary sandwiches.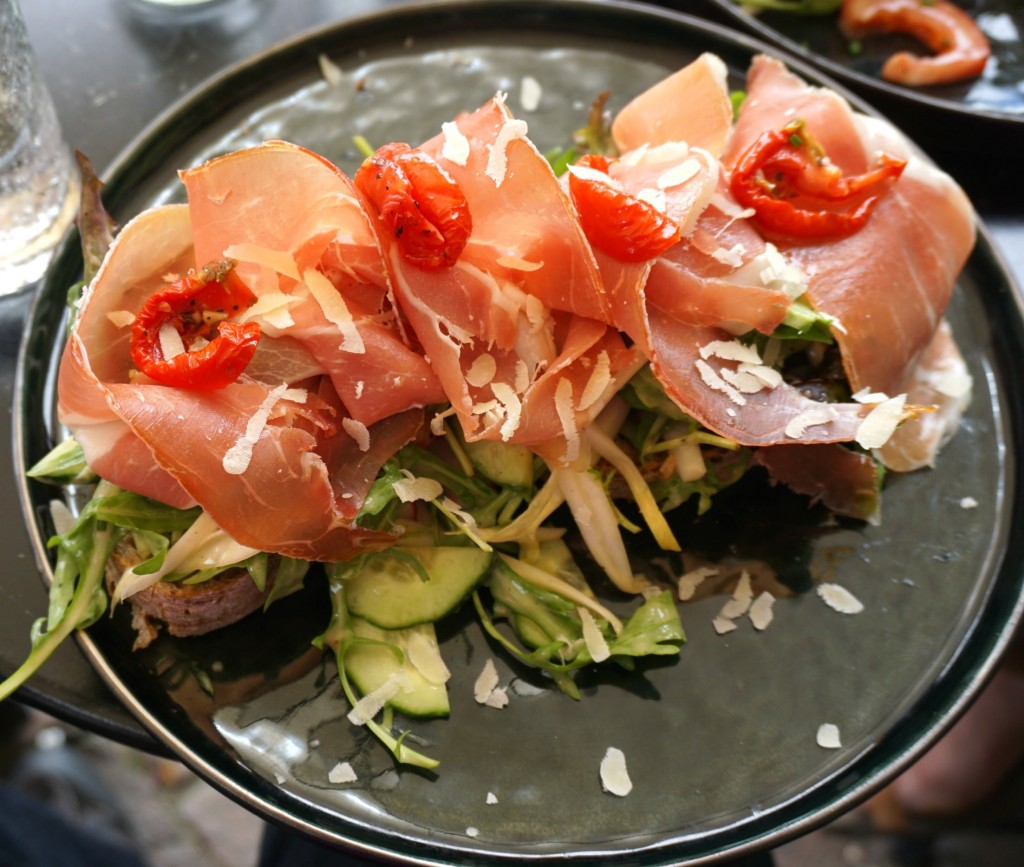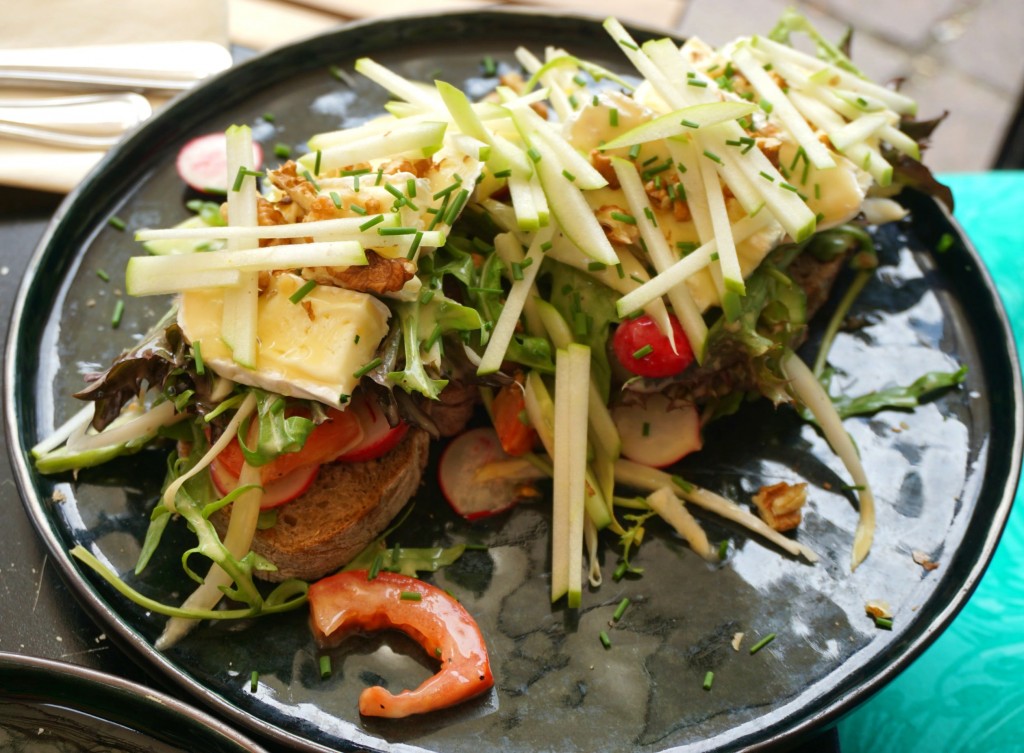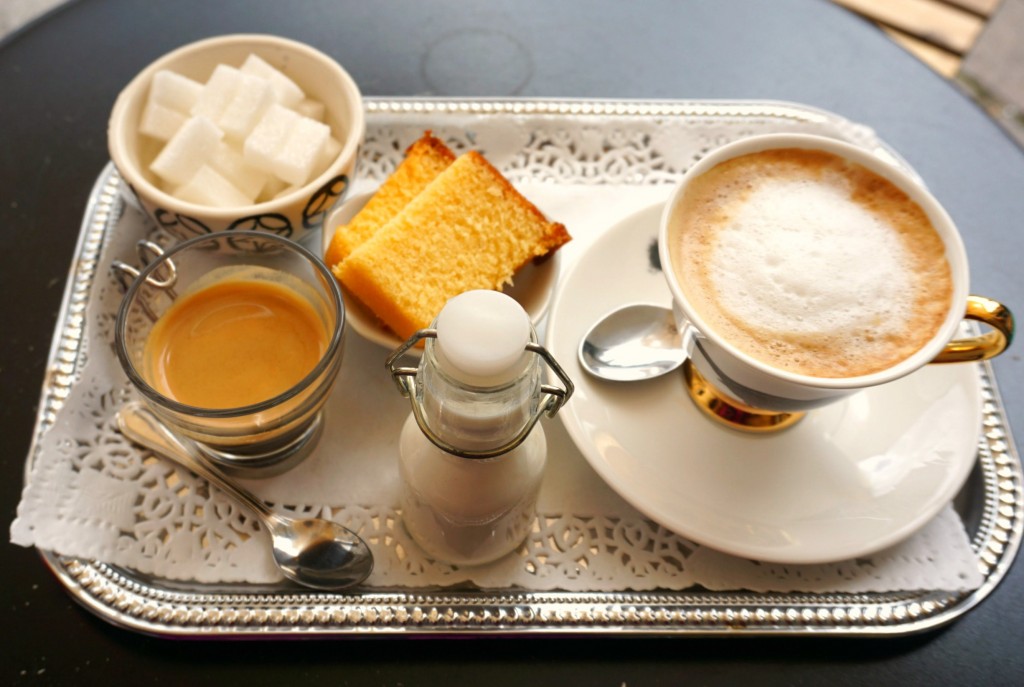 After the sandwiches I ordered an espresso. The Blackbird presented the espresso on a tray with a small piece of cake. A pleasant end to a yummy lunch.
Service and Recommendation
The servers were all friendly and spoke English.
I would certainly recommend trying the Blackbird on your next visit to Bruges. They serve breakfast, lunch and tea-time so stop by for either a meal or a break. If the weather is pleasant, try to sit outside and enjoy the setting on the canal.
Share your comments below if you try the Blackbird or if you have other suggestions of places to eat.