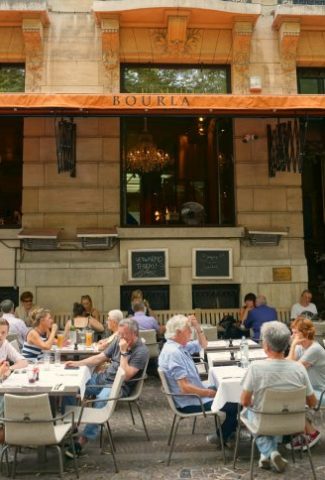 What makes Bourla Café Restaurant an institution in Antwerp?
To celebrate my son's 21st birthday we wanted a special restaurant in Antwerp, where we had chosen to enjoy this sunny day. I had been to the Bourla Café Restaurant several times over my 25 years in Belgium, yet it had been a while since my last visit.
Bourla Café Restaurant
Location

Atmosphere

Food

Service

Price/Quality Ratio
Summary
Bourla Café Restaurant, located on a charming square very close to the shopping district, is an Antwerp institution. The food, atmosphere, prices and service all make this restaurant a smart choice in Antwerp.
My first time in this restaurant was with a friend during the winter in my early years here. I cannot even remember the friend, yet can still taste the tomato soup and the delicious bread that accompanied it. The dark grain bread is so basic, yet evokes decades of artistry to arrive at such a soul-satisfying result.
The inside of the restaurant feels like an old-time brasserie-style restaurant with deep-red leather booths, wood chairs and marble-top tables decorating the main rooms. There is a homey, creative feel to the place. You could imagine spending hours here discussing your ideas with friends, or even alone reading a newspaper, with good drink and food as your additional company.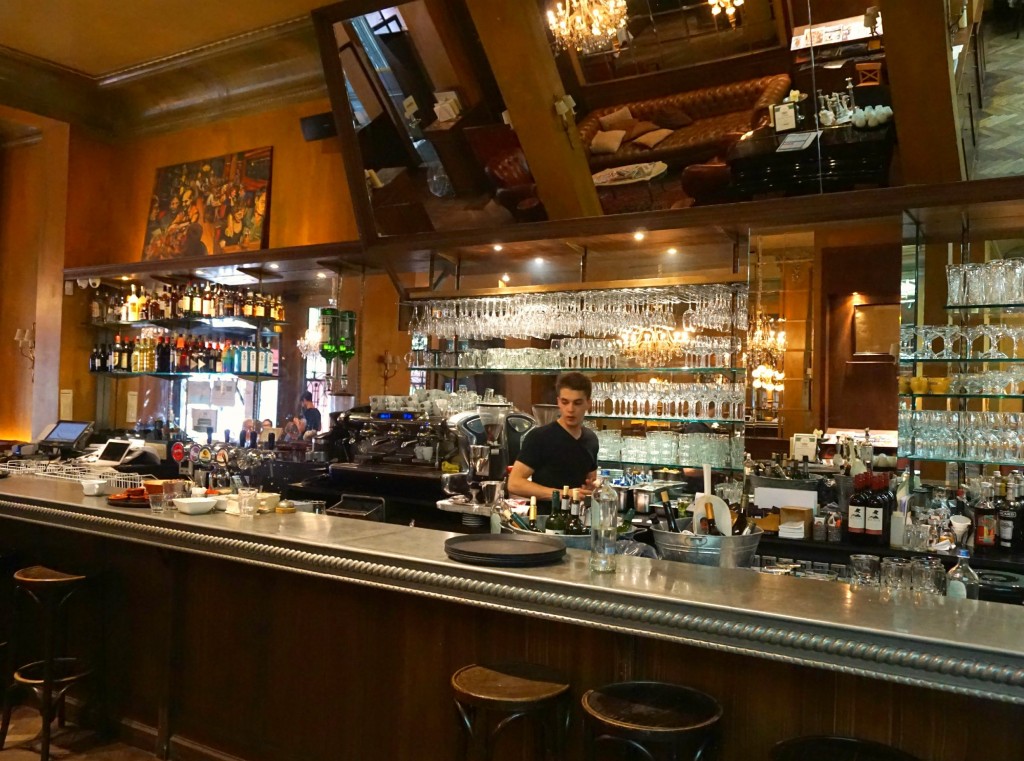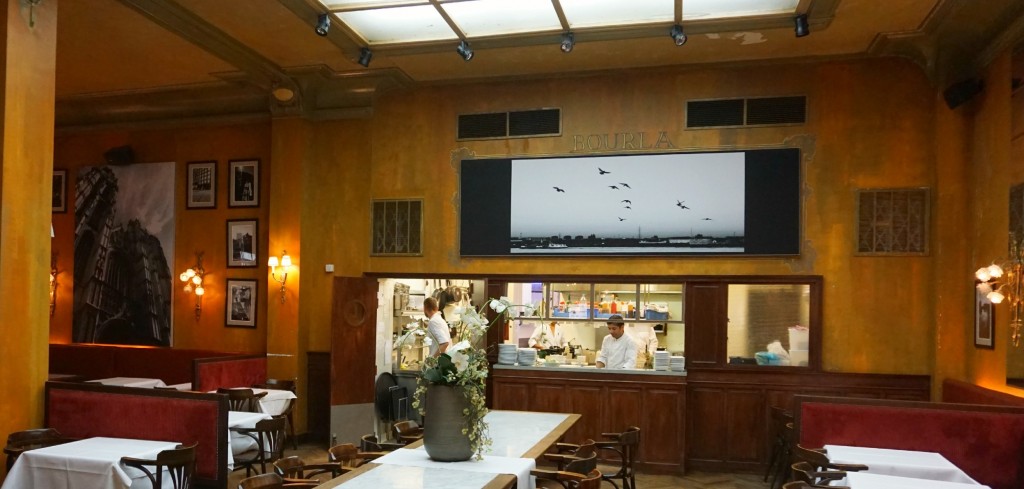 When the weather is warmer, a couple dozen tables are set up in two sections of an outside terrace on the Graanmarkt, one of Antwerp's prettiest squares facing the Bourla Theater. We got to the Bourla Café Restaurant a bit early in order to get a good table outside. You'd be wise to reserve in advance if the weather is nice and you prefer a table outside. We were so lucky since the weather started cooling down as we sat enjoying our drinks and later a breeze started soothing us as we ate our meal after a long week of hot humid temperatures.
The food at the Bourla Café Restaurant is in harmony with the setting. The menu features several traditional Belgian dishes, such as steaks, mussels, Flemish stew and Tomato with Grey Shrimp, prepared as you would expect without a lot of fuss or pretension. There is enough choice on the menu for everyone's tastes (except vegans), yet not too much choice that you'd wonder how the chef could prepare such a range of dishes without most of it being prepared and frozen in advance.
After enjoying a Boon Oude Gueze, one of my favorite beers local to the Brussels area, I ordered the Bourla Menu, which included an amuse-bouche (a bite-sized hors d'oeuvre), a choice of appetizer, main dish and dessert. I chose the Grilled Watermelon with Feta as my starter, Mussels with Fries (Moules Frites) as my main course and Carrot Cake as my dessert. The carrot cake was not on the Bourla Menu but I switched with my son.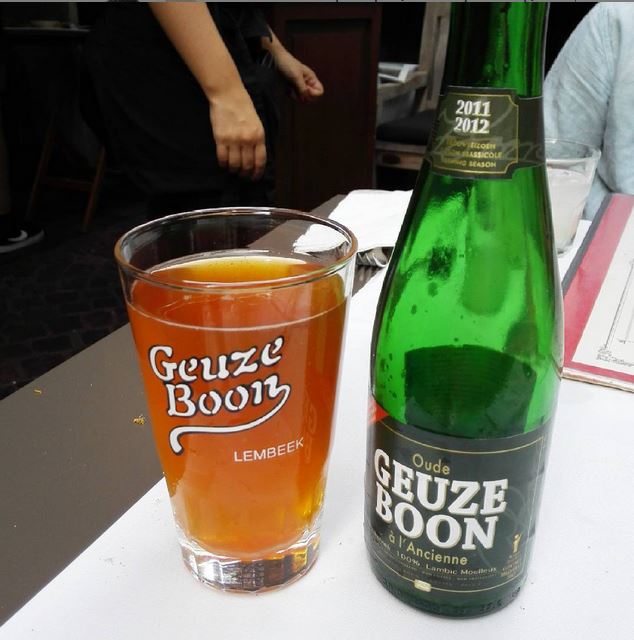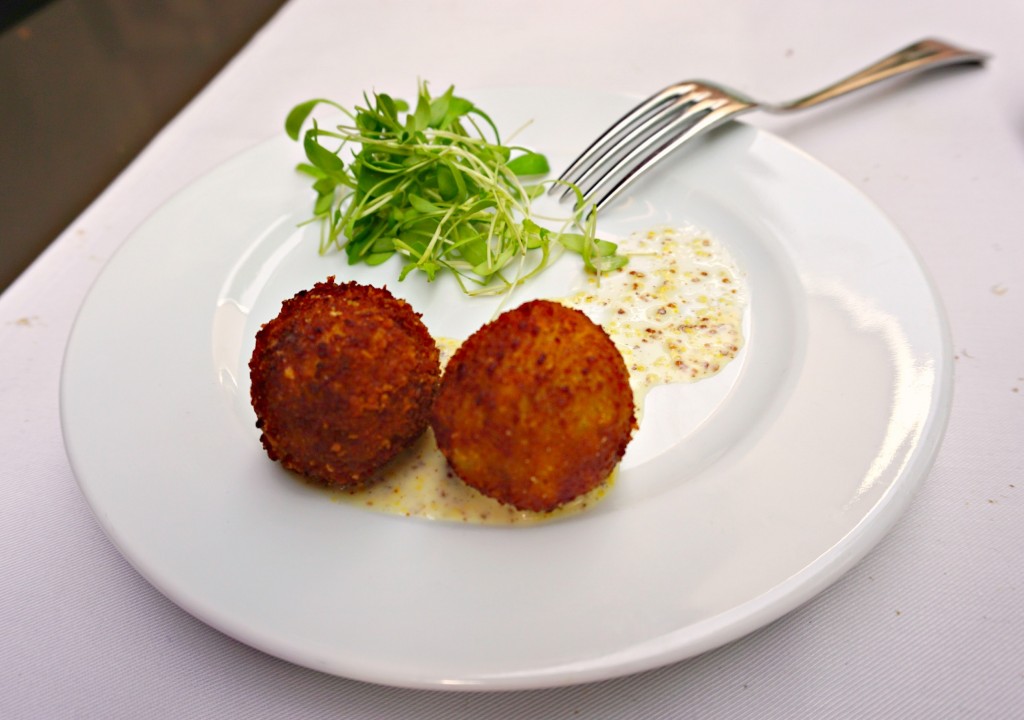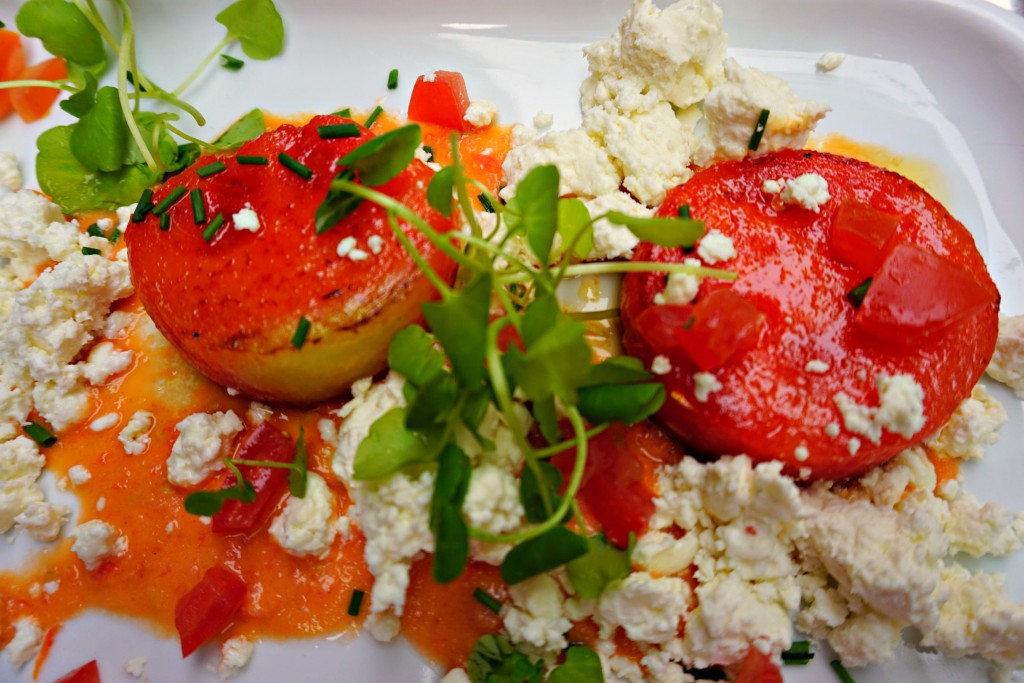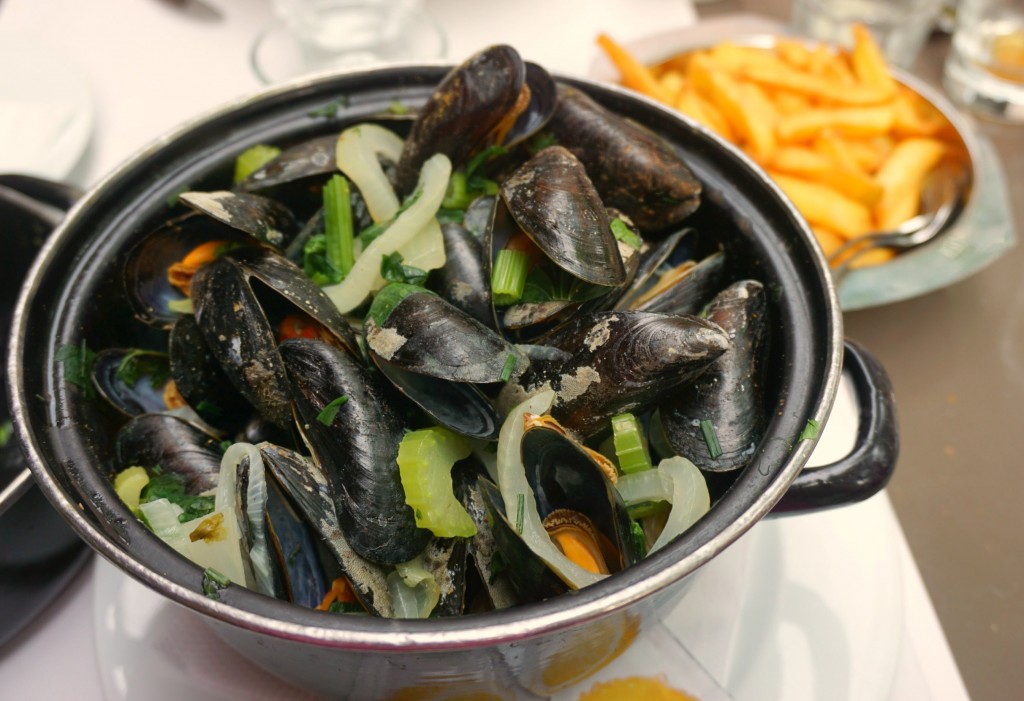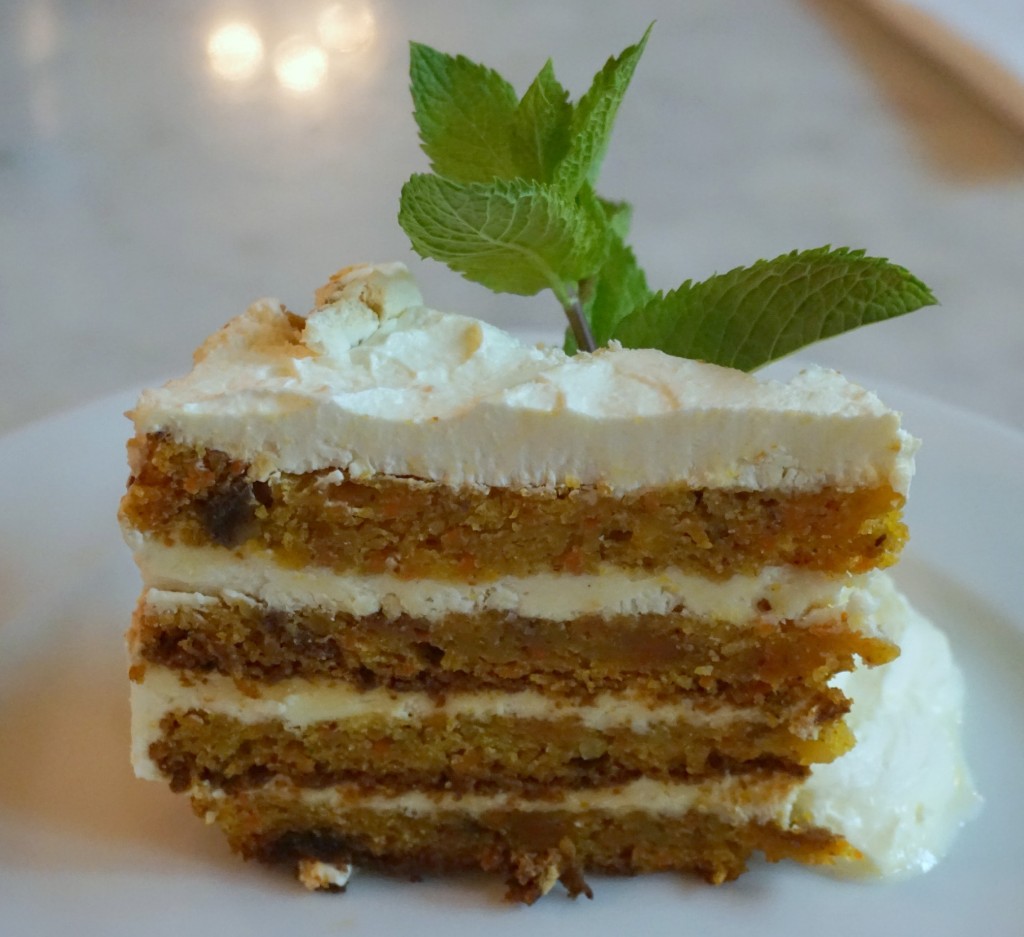 We all enjoyed our meal very much. My daughter loved her fish soup which was made from fish that had been grilled instead of sauteed. It was my first time tasting grilled watermelon and I was a bit disappointed, not by how it was prepared but by the misnomer. It tasted more like warm watermelon rather than watermelon that had actually been grilled. The Mussels and Fries were decent, however, I probably should have waited a little longer in the season so the mussels would be a larger size. It's still a bit early in the new season for good-size mussels. The carrot cake was tasty, yet might have benefited from a bit more spice in the cake and a little lime or lemon juice in the icing.
Overall, the food, atmosphere and service were very good and the prices in par with other restaurants of this caliber. Like their bread, the taste of the food stands on its own without any attempt to distract the customer, for instance, by adding decorations on the plate.
Lastly, I was thrilled to discover the same bread with the taste I remembered, much like Proust's madeleine. I wish they sold this bread in a local shop.
I'd recommend trying the Bourla Café Restaurant at Graanmarkt 7 on your next visit to Antwerp. If it is full or you can't get a reservation, try one of the other restaurants on the Graanmarkt, such as Houten Clara at Graanmarkt 15.
Please share your feedback if you go to the Bourla Café Restaurant or if you've already been there. Thanks for sharing this review with your friends.