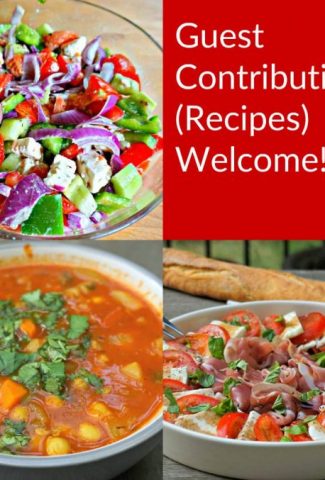 Guest Contributors, Submit Your Recipes Here
What to Submit
The Belgian Foodie® site encourages you to share your own tasty healthy recipes. Recipes inspired by family, local, regional or national traditions are particularly welcome here. Guest Contributions will help build a recipe treasure for others to enjoy.
How to Submit
Use these two forms to submit your favorite recipes for publication on this site. The moderator must approve all submissions before they can appear on the Belgian Foodie® site. Only recipes that meet the Belgian Foodie® standards (i.e., tasty and healthy-ish) will be approved for publication.
By submitting a recipe, guests understand that the recipe may be edited or removed at the discretion of Belgian Foodie®. In return, guests will be acknowledged as the author and may provide a link to their website or blog. Belgian Foodie® will use social media to help increase the visibility of Guest Contributions.
Warranty and Disclaimer
Guest contributors must promise that they possess full rights to have their recipe published under their name. In addition, they must warrant that no one's intellectual property rights will be infringed by the recipe's publication. Belgian Foodie®, as the editor, relies on the guest contributors' warranty and does not accept any responsibility for any infringement of third party rights. Third parties who feel their rights may have been infringed should contact Belgian Foodie® via the contact form by following this link. Belgian Foodie® will examine all claims, contact the parties as necessary, and take any appropriate action.
Where to Find Guest Contributions
Readers are invited to discover all Guest Contributions by clicking here. You may also find Guest Contributions on the theme pages for recipes (i.e., by clicking on the relevant tab under Recipes on the menu above). Please show your support for other Guest Contributors by reading and sharing their recipes! Let's broaden their audience and mine!
Thank you in advance for submitting your recipe for publication!