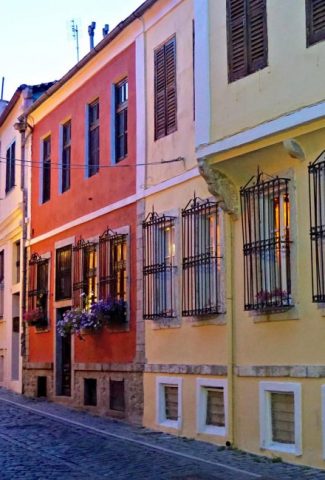 Bye Bye Belgium, Hello Greece!
I've been fairly quiet on my blog the past month or so. As some may know, I've been preparing my move away from Belgium, my current journey to Greece, and my ultimate transfer to Los Angeles, California. After 26 years in Belgium I have decided to return to my familial roots (and sunshine) in Los Angeles.
You'll find more on my move to Los Angeles in a future post. For now, suffice it to say that it's definitely a time of big change for me, which will hopefully open up new areas of inspiration and creativity.
To get the creative juices flowing, I'm travelling about 3 months by car from Belgium to Xanthi Greece, stopping along the way in Germany, Austria, Hungary, Romania and Bulgaria. I'll spend about 1 month in Xanthi visiting an old friend whom I haven't seen since my university days in Brussels a long, long time ago. I've wanted to visit him and his family for so many years so in some ways I could not leave Europe without doing it. I also love Mediterranean food (Greek, Lebanese and Turkish to name a few) so Greece seemed an ideal place to visit to learn how to make some new local recipes for my blog.
I've only planned about half of my journey to Greece, leaving lots of room for new destinations. On my way back up to Belgium, I may travel through Slovakia and Czechia (formerly known as the Czech Republic) instead of Hungary and Austria.
During my journey to Greece I will try to post daily on Facebook tidbits about food, lodging and sights. Please follow my travels via Facebook, Twitter and this website. I'd love to receive your suggestions about places I should visit or food to try. I'd be grateful if you would post any (family) recipes you may have for local specialities in a comment below or include a link to a recipe on your blog.
Click here to find all the blog posts relating to my journey to Greece.