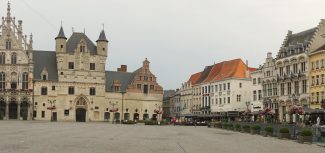 Where is Mechelen?
A couple weeks ago I showed an Indian visitor the city of Mechelen, which is about half way between Brussels and Antwerp and built around the Dijle River. Mechelen is in the southern part of the Antwerp province in Belgium. Mechelen is a good-size town: small enough to get a fair impression of the town in a couple hours walking around, yet not too big that you need all day. Don't get me wrong, Mechelen is a lovely town with canals, old buildings (including an intriguing St. Rumbold's Cathedral) and pedestrian walkways, making it a choice location to spend all day if you have time. We decided however to go there only for an evening sightseeing walk before settling down for dinner.
Here are a couple photos taken in early evening before dinner: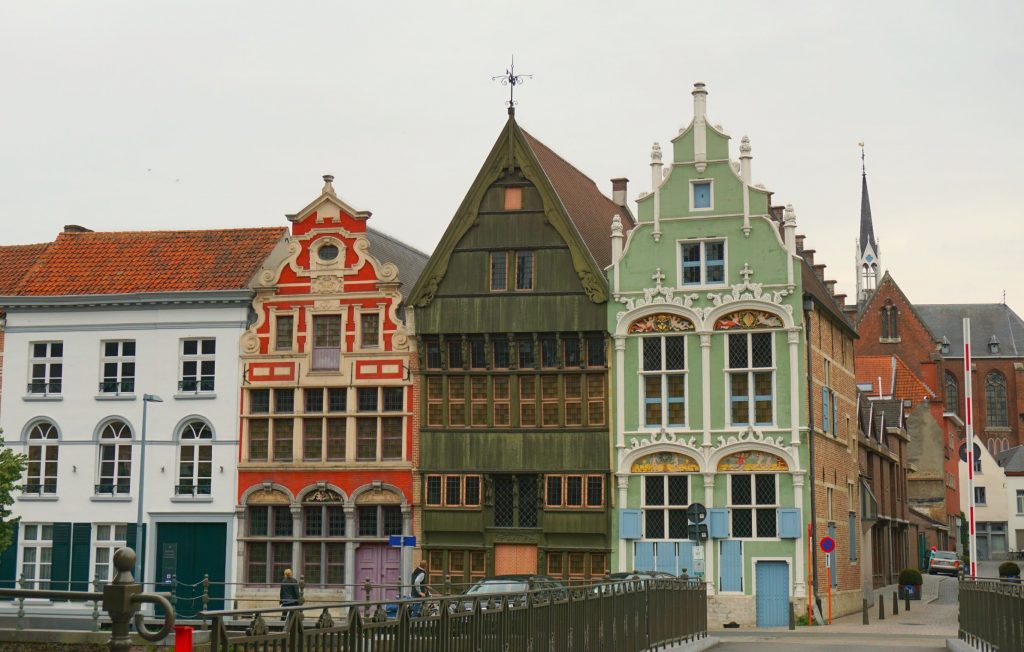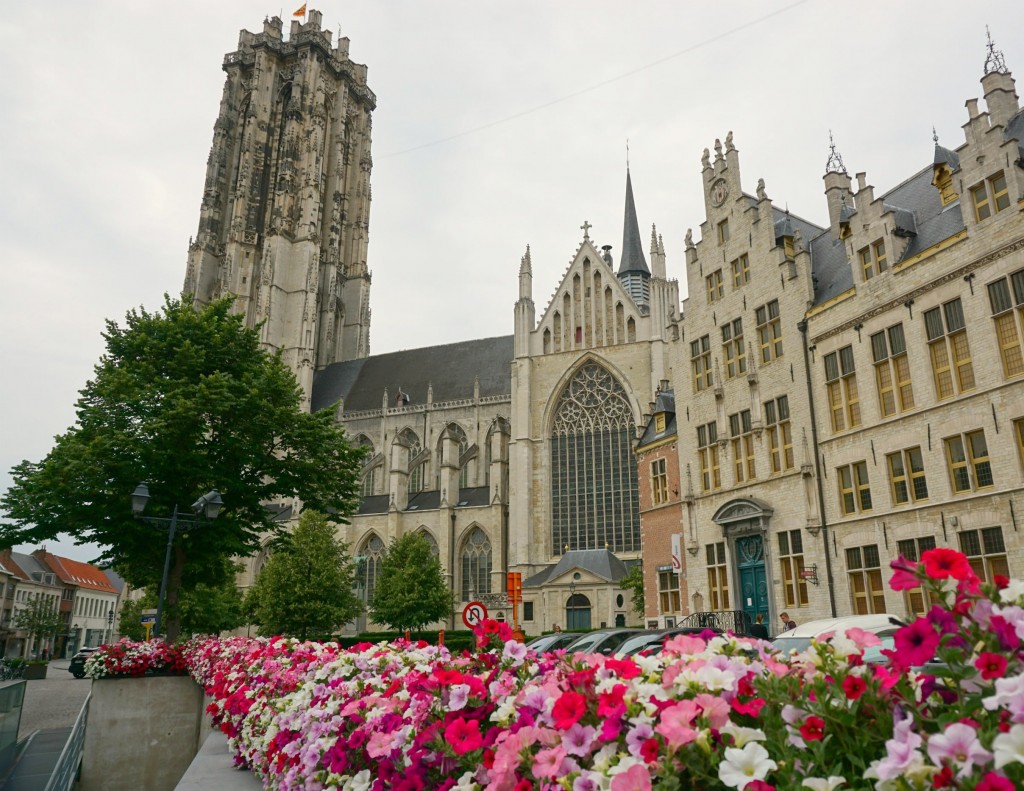 Here are a few photos taken after dinner as night began to settle in on Summer Solstice's Eve: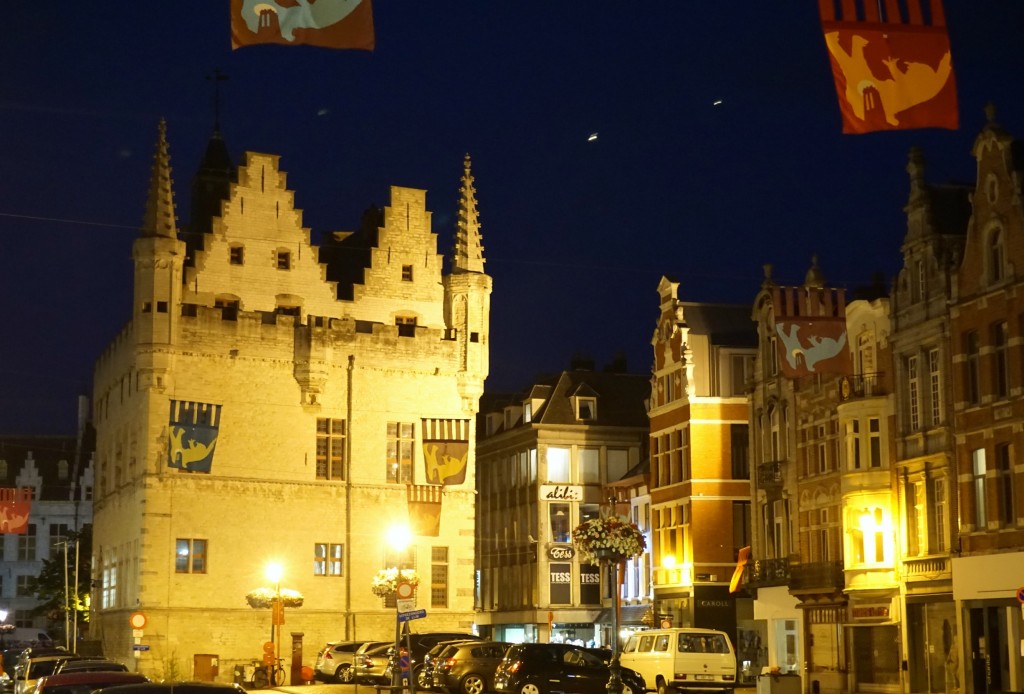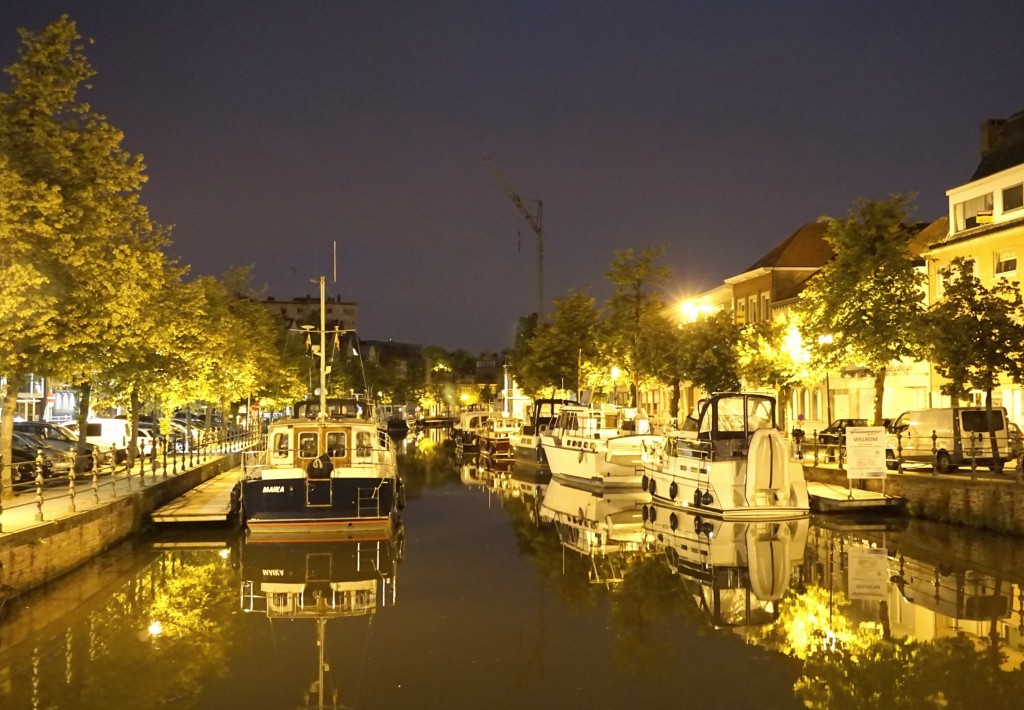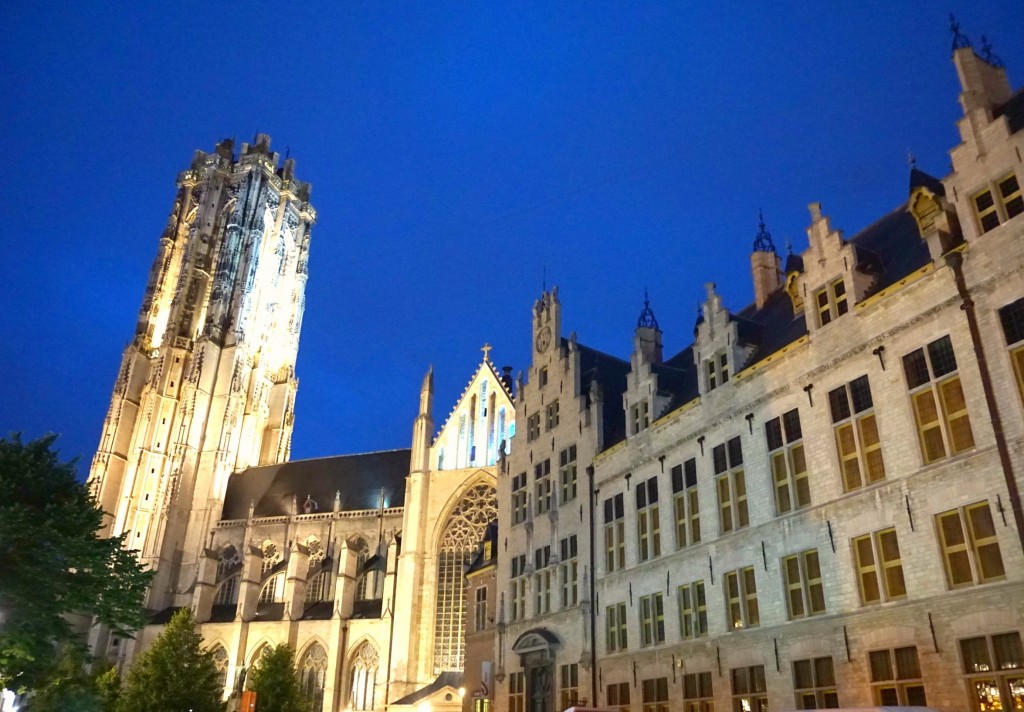 Is L'Artista in Mechelen (Belgium) just another Italian restaurant?
L'Artista
Location

Atmosphere

Food

Service

Price/Quality Ratio
Summary
L'Artista is located on a pedestrian street in the heart of Mechelen. Wonderful place for pizza as you visit the city or enjoy the sites.
As we were finishing our walk we came upon L'Artista located at Begijnenstraat 5, 2800 Mechelen. We were drawn by the warm inviting look of the restaurant's main room from the narrow street's window. L'Artista had character and style, clearly not another Italian restaurant with a kitschy decor. L'Artista was also very contemporary.
Customers must enter the restaurant through a side courtyard and patio area. When weather permits, customers can eat outside in this quiet area. Here are a couple photos of the murals painted on the walls of the side passage: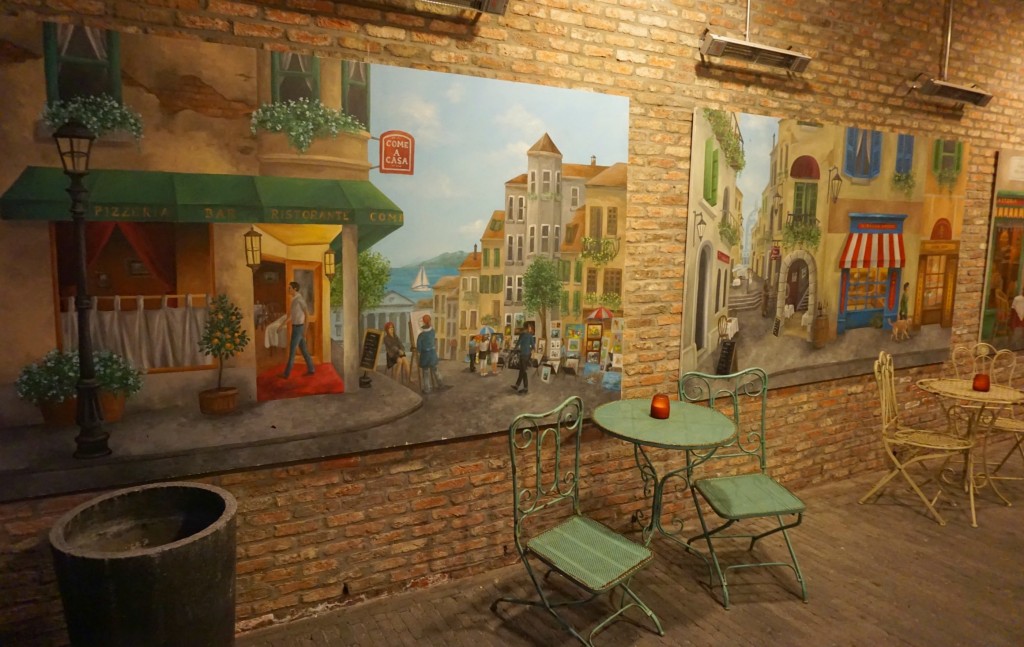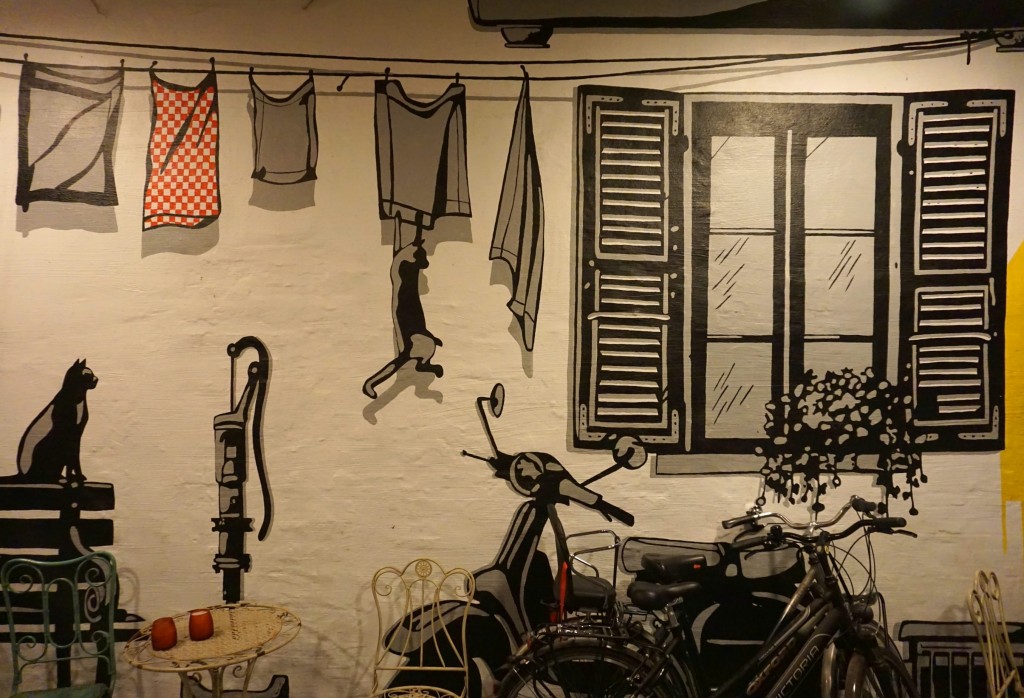 We each ordered a pizza and shared bottle water. Although the restaurant's decor is warm and charming, the food is tasty yet not extraordinary. This is not meant as criticism, as the pizza I ordered was correctly made with good ingredients and was reasonably priced for similar restaurants. The service was also good with very friendly waiters. If I lived in the area I'd go back there as a neighborhood place to eat. Similarly if you are visiting Mechelen and looking for a place to eat at a fair price, I would also recommend eating at L'Artista.
Here are a few photos from inside the restaurant L'Artista: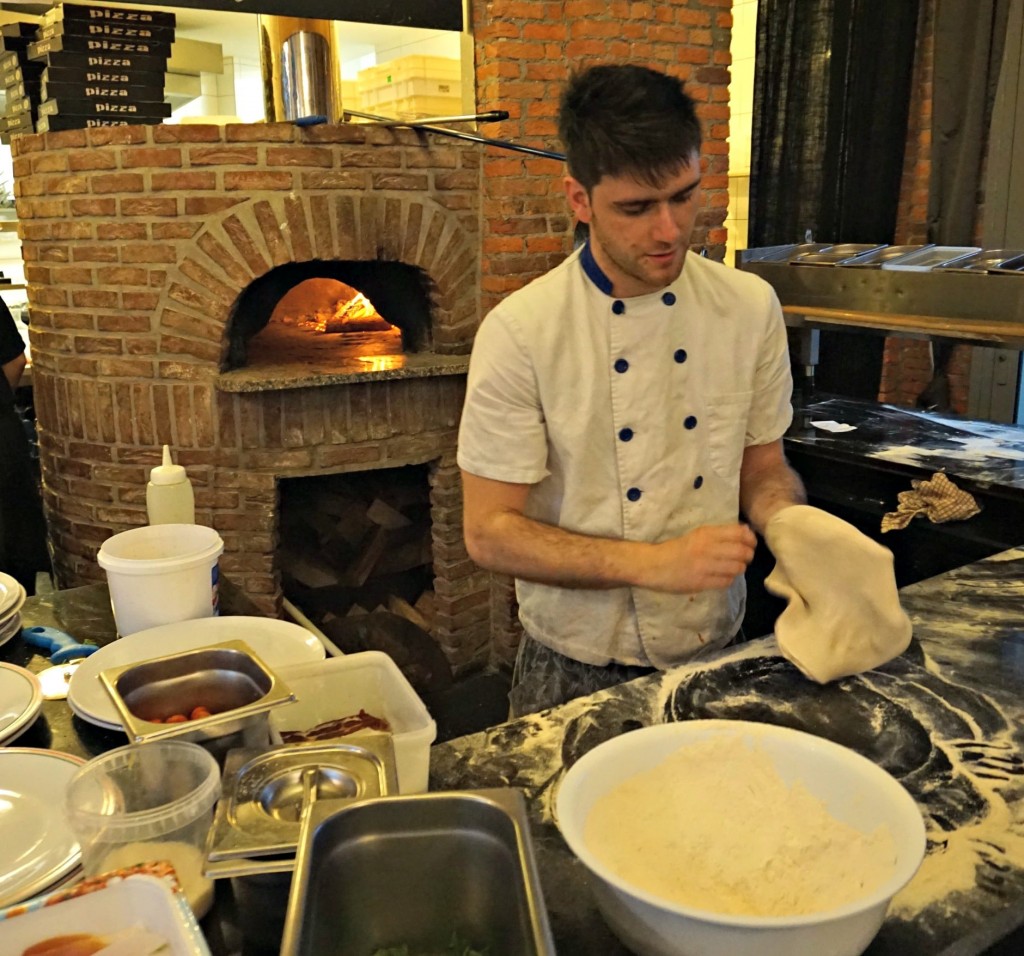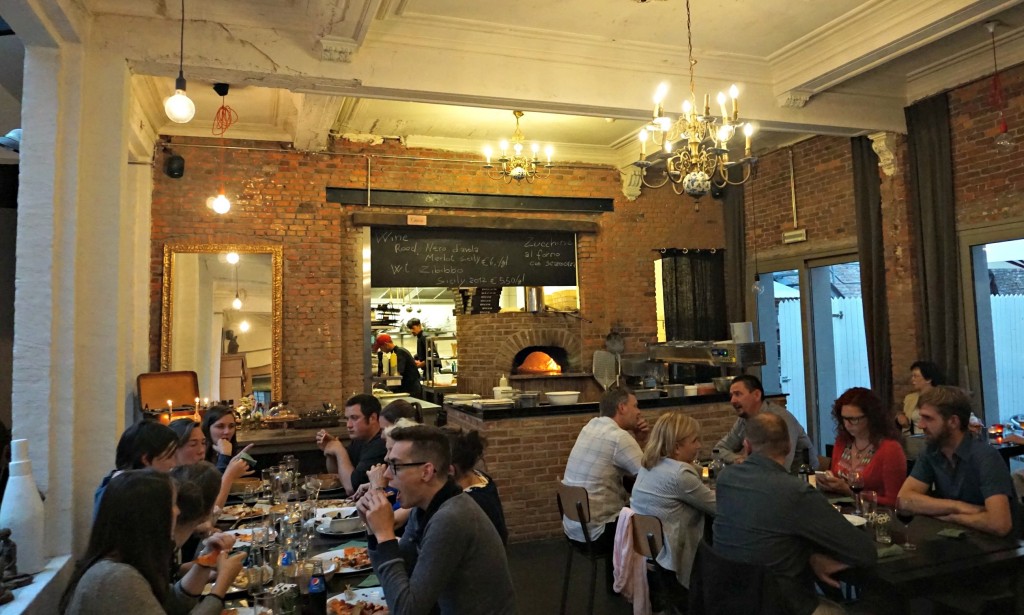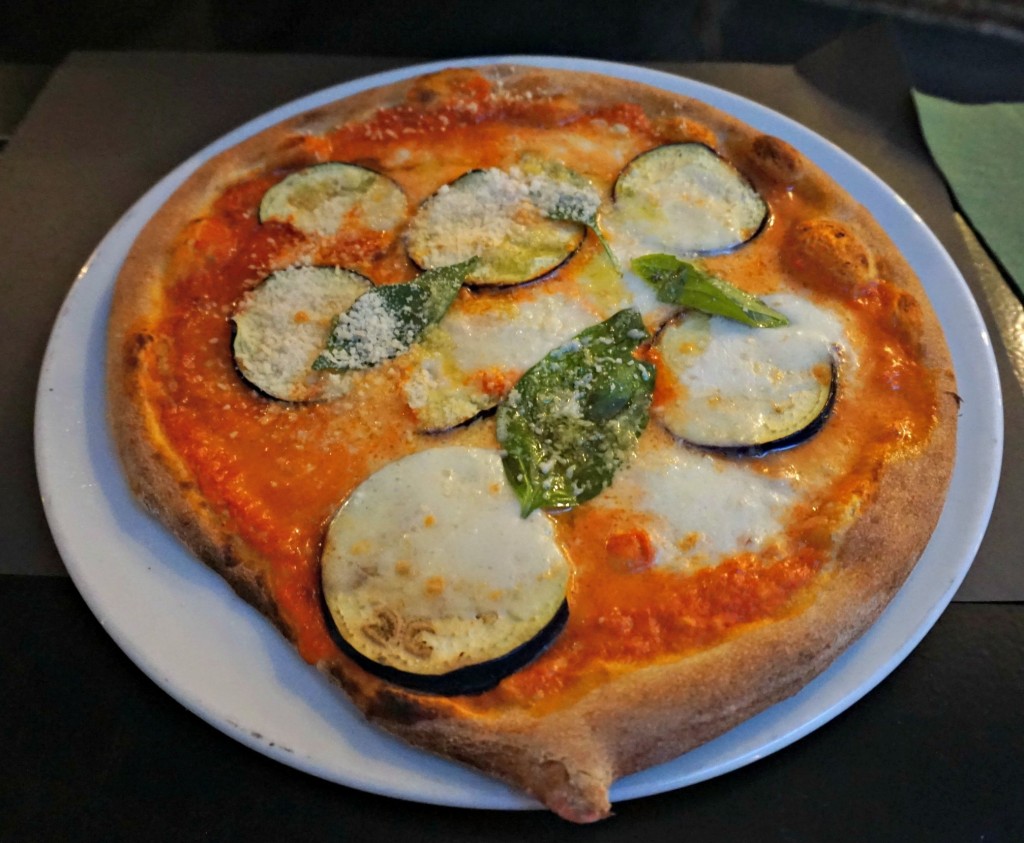 L'Artista is located near the main square and the St Rumbold Cathedral as well as the city's Theater Korenmarkt. There are other restaurants in the area of L'Artista if you want something different.
Please share your comments below if you eat at L'Artista.