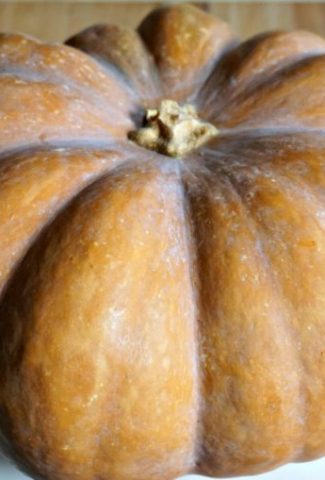 Why So Many Pumpkin Recipes?
In the past two months I've published 10 recipes and posts on this blog. You can find a list of these recipes and posts by following this link.
Pumpkin is one of my favorite vegetables. Pumpkin symbolizes the autumn and its holidays (Halloween and Thanksgiving) like no other vegetable or fruit. I enjoy using pumpkin in savory dishes as opposed to sweet dishes. However, anyone tasting my Speculoos Pumpkin Pie to Die For will agree that this dessert will tease your taste buds while satisfying your soul, without all the calories or fat custmarily found in pumpkin pie.
As we reach the end of pumpkin season I hope you will save this link for next fall when we start again eating pumpkin. This list will give you a headstart in preparing tasty healthy dishes featuring pumpkin.
For readers in places where canned pumpkin is available you can prepare these pumpkin recipes all year long. At the bottom of each recipe is the nutritional information for a serving, allowing you to see for yourself how healthy and low calorie most of these recipes are.
Please share this link with your friends so they too can enjoy a headstart.