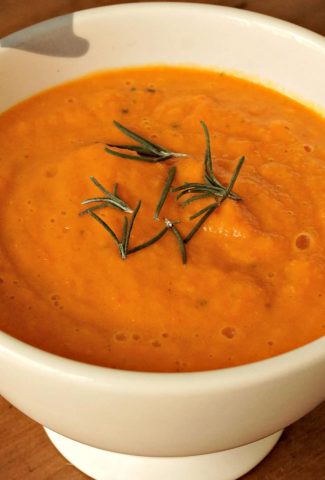 What to do with Fresh Rosemary?
A good friend brought me several branches of fresh rosemary from her garden when she came to dinner last week. Immediately my home smelled more outdoorsy and clean. All week I enjoyed the hint of rosemary in the air.
For some reason I cannot leave all this fresh rosemary around without trying to find some way to use it all. It's impossible for me to let good rosemary go to waste. I therefore started to remove the rosemary pines off the stems to put the pines out to dry. After about forty minutes, I had removed only a third of the rosemary. So much more remained.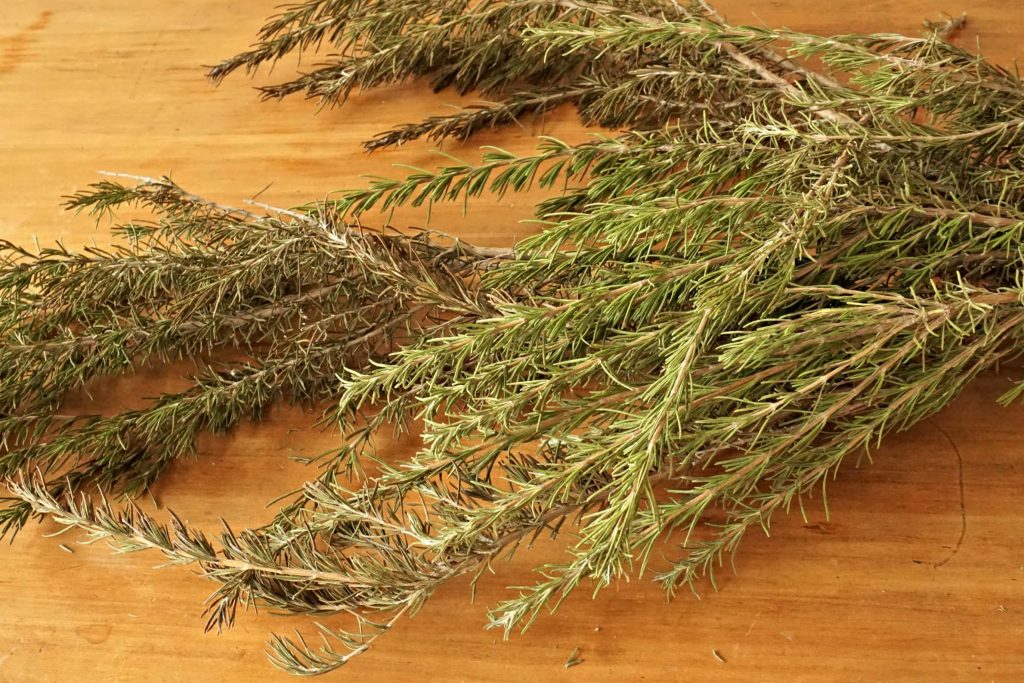 What am I to do with all this rosemary? I could think of ways to use some of it. Perhaps mix some rosemary with salt to use for cooking? Add some rosemary to olive oil? Spread dry rosemary around my home so it smells fresh everywhere? Even if I did all these things, I would still have a load of rosemary left.
Roasted Carrot Rosemary Garlic Soup
I searched the internet for recipes featuring rosemary and saved quite a few for future reflection. One recipe stood out to me. It was a vegan recipe for Roasted Carrot Rosemary Garlic Soup that promised to be yummy and creamy. The soup's vibrant orange color drew me to this recipe. In the middle of winter, it would be like a welcome ray of sunshine.
Fortunately I had all the ingredients in my home. With about thirty organic carrots in my refrigerator, I was thrilled to find a recipe that would use at least half of them.
I followed the recipe exactly as it was written by Linda Meyer on her website Veganosity. I roasted the carrots, garlic and rosemary in the oven.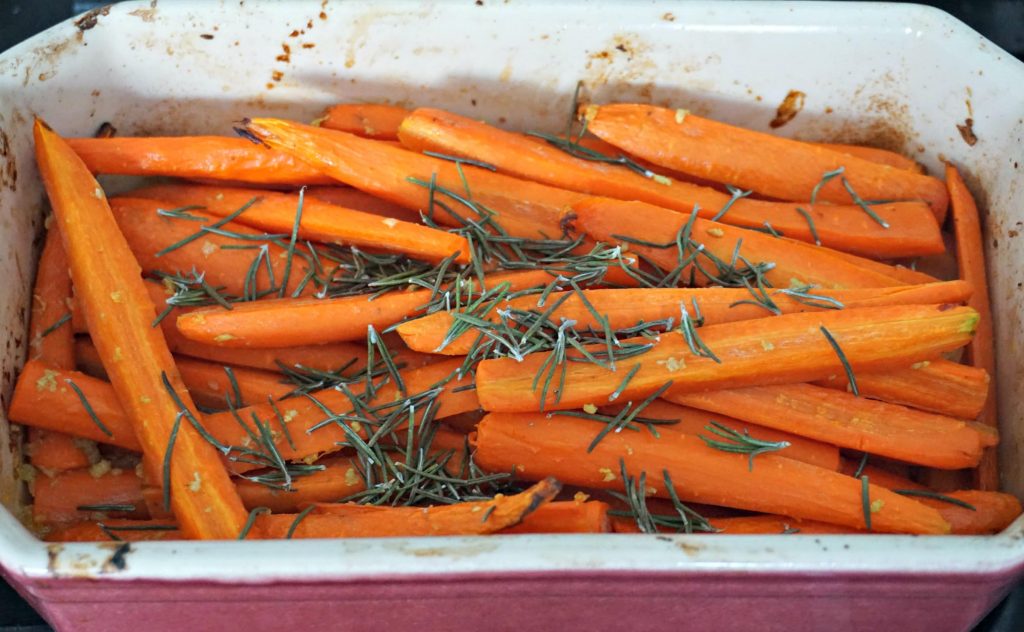 Next I pureed the roasted vegetables with almond milk in my Vitamix blender.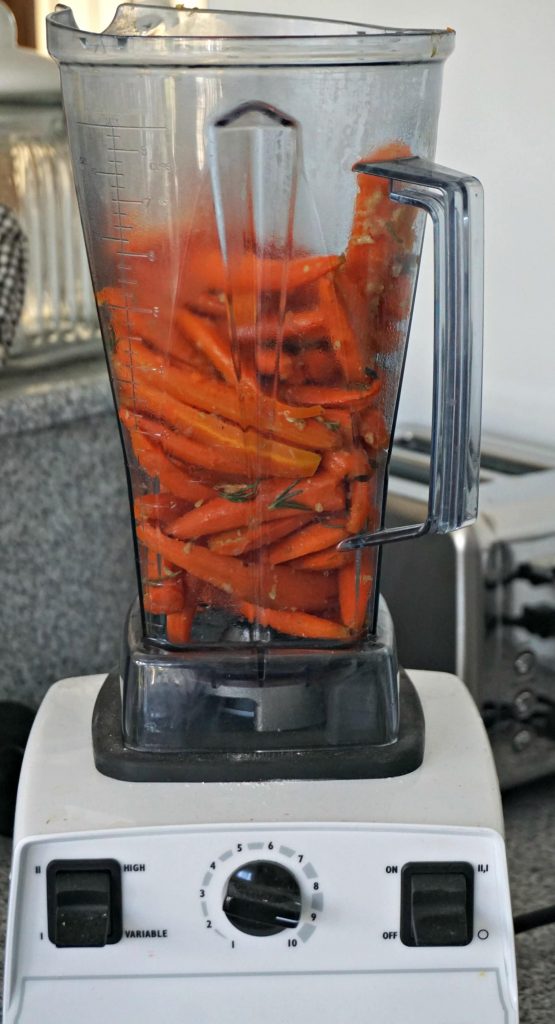 Last I heated up the soup a few minutes in a casserole.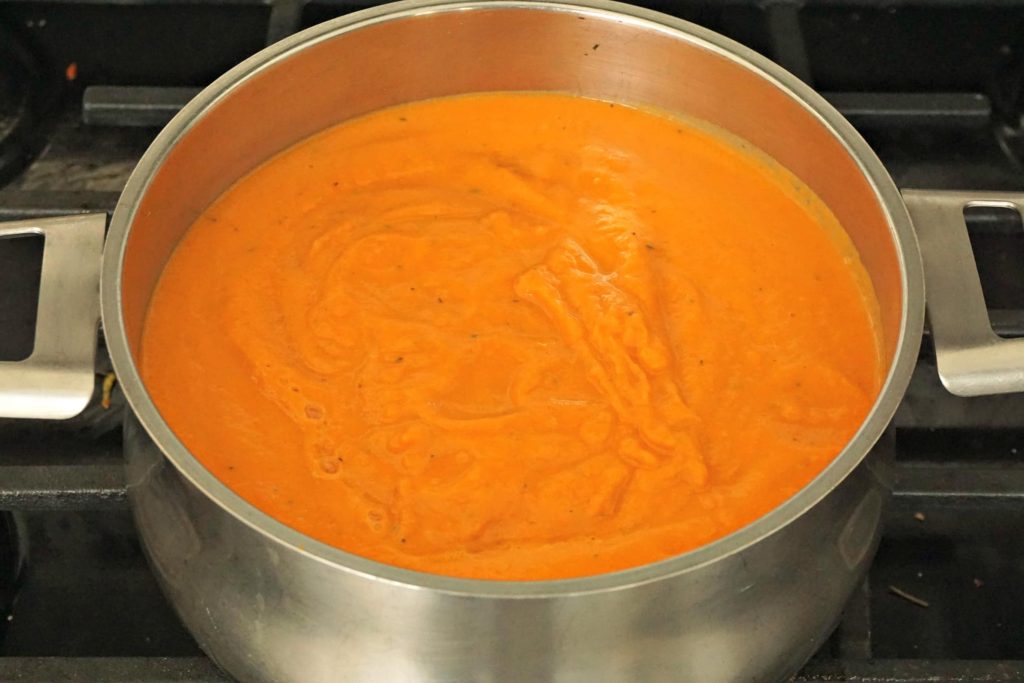 From start to finish it took me about fifty minutes to make this flavorful Roasted Carrot Rosemary Garlic Soup. The result was magnificent!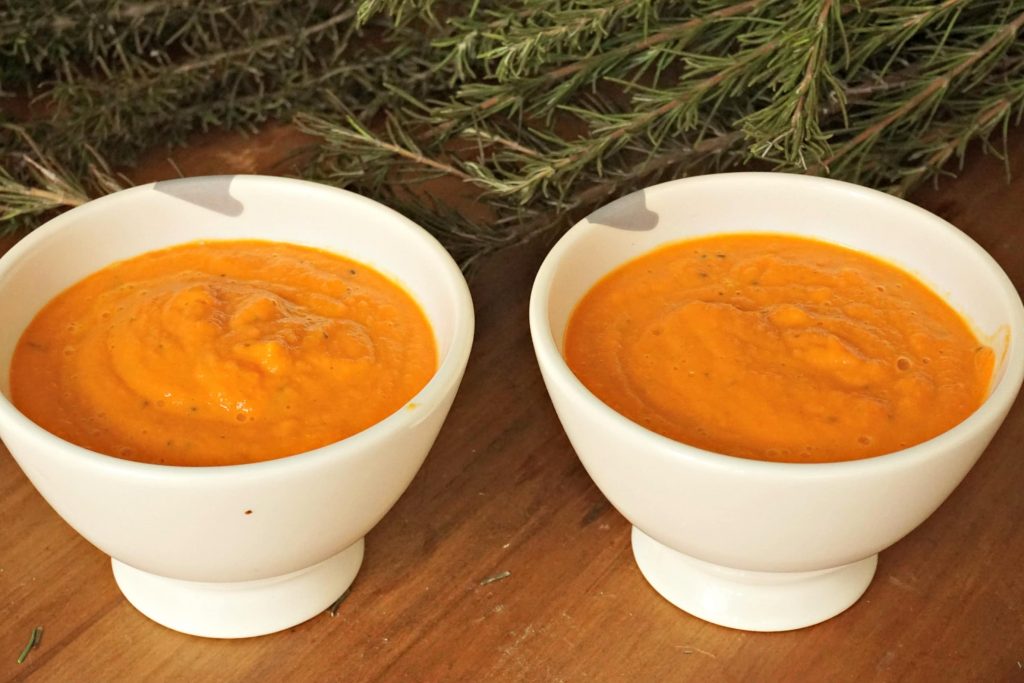 I would recommend that you click here to find the recipe. While you check out this recipe on their site, take your time and browse through their other yummy vegan recipes.
My brother and I shared this dish for lunch, without any side items. The full flavor of this soup satisfied us. I hope you will also enjoy this Roasted Carrot Rosemary Garlic Soup this winter with your family and friends.