What is wasabi?
Many think wasabi is a paste served on the side of a sushi dish, while it is in fact a rhizome, a mass of roots, like ginger and turmeric.
Why bother making your own Wasabi paste?
I used to think it was a waste of time to make your own wasabi paste. Tubes of wasabi paste are available in most supermarkets as well as Asian grocery shops. A common problem with tubes, however, is that they contain much more paste than you need for a single meal. A crust therefore often forms in the tube, making the remaining paste less appetizing to use.
Then I found a small can of S&B Selected Wasabi Powder.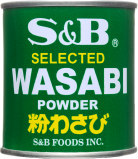 I then discovered how easy it was to make fresh wasabi paste.
If you still need convincing to make homemade paste, look at the wasabi paste ingredients listed on the label. Tubes of already prepared wasabi paste contain the following ingredients: Horseradish, Sorbitol, Rice Bran Oil, Sugar, Modified Food Starch, Salt, Water, Cellulose, Wasabi, Artificial Flavor, Citric Acid, Turmeric, Xanthan Gum, Artificial Color (FD&C Blue#1). Such a long list of ingredients, many of them artificial! S&B Wasabi powder on the other hand contains only 4 natural ingredients: Horseradish, Mustard, Tapioca Starch, and Wasabi. Reading the label of ingredients alone should be enough to encourage you to choose the powder instead of the paste.
How to Make Wasabi paste
To make homemade wasabi paste, all you need to do is mix 3 teaspoons of wasabi powder with 1 teaspoon of water in a small bowl. Turn the bowl over for one minute before it's ready to be served. That's the entire recipe! You can make as much or as little as you want, depending on your needs.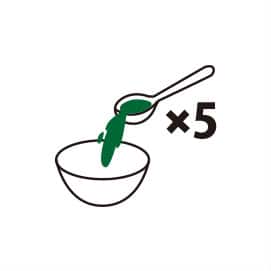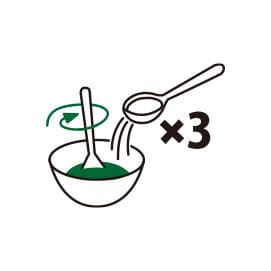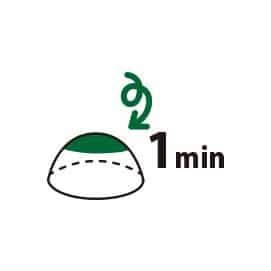 How to Use Wasabi Paste and Wasabi Powder
Wasabi paste is an essential accompaniment for sushi or sushi bowls (chirashi sushi). Click on the following links to discover how to make sushi bowls (chirashi sushi) with brown sushi rice.
Wasabi powder can also be added on its own to other dishes to give some flavor. For instance, you can substitute wasabi powder for dry mustard or horseradish in any dish.
Wasabi powder has a long shelf life (over 2 years), giving you many opportunities to use it up.
Don't wait any longer before switching to wasabi powder! You will notice the difference!
Wasabi paste
Preparing your own wasabi paste from wasabi powder will improve any dish you are making!
Ingredients
5

tsp

wasabi powder

3

tsp

water
Instructions
Mix the wasabi powder and cold water together in a small bowl. Turn the bowl upside down and wait 1 minute. Serve and enjoy!
Nutrition
Nutrition Facts
Wasabi paste
Amount Per Serving
Calories 0
% Daily Value*
Sodium 0.1mg0%
* Percent Daily Values are based on a 2000 calorie diet.