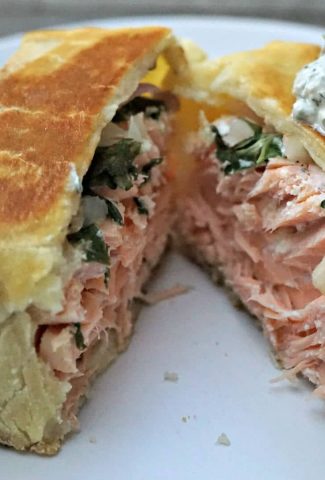 What makes Sunday family meals so simple yet so special?
After rushing around all week, Sunday rolls around and lets us slow down to enjoy our families and friends. A meal together, a stroll in the park, or whatever else your family does to reconnect together.
Sunday brunch in Los Angeles
While growing up in Los Angeles, Sunday brunch was my family's main event. We often enjoyed bagels, lox, and cream cheese along with whitefish, creamed herring and dill pickles. At one time my father made his famous scrambled eggs with everything in it (dried salami, onions, green peppers, and much more). He would wake us up soothingly with his loud call "Boys come now for breakfast!". You can imagine how three teen boys trying to sleep in on a Sunday morning responded to his summons. Needless to say we could not stay in bed very long after we heard his call. Still now when I return to Los Angeles on visits, my family often meets for Sunday brunch, continuing the tradition.
Sunday meals in Belgium
At sixteen I spent a year as an exchange student in Belgium, living on a farm with five girls! What a change from living in the city in a house full of boys. Sunday was the one day a week when farm life was more quiet without as many chores to do. Our main meal on Sundays was a late lunch featuring a dish that might require a bit more time or attention. We almost always had potatoes in one form or another as a side dish to a beef roast, tarragon chicken or some other special yummy dish. Many of these dishes were new to me, therefore leaving me with an even bigger impression.
When I returned years later to Belgium, all the kids in my Belgian family met at the mother's home for Sunday lunch. Every week we returned to the table with our spouses and children for another tasty homey-style meal together prepared by my Belgian mother. Sharing our Sunday lunch and afternoons with each other was a lot of fun. Stories and jokes crisscrossed the table seating about 15 people. We would easily spend a couple hours at the table without anyone feeling rushed to leave. After lunch we often took walks in the countryside, weather permitting, before sitting down again for dessert with coffee. As our young families expanded, we stopped sharing Sunday lunch together every week. Yet the bonds created over bread and wine in those early days will hopefully pass from generation to generation to come.
Sunday meals with my children
In recent years my children and I have made Sunday supper our special time to eat together at home. Although we have other moments to share a meal during the week, on Sundays I have more time to prepare a special dish. Beef stew can simmer in a Dutch oven on the stove, a whole chicken can roast in the oven, to name a couple dishes. I also make fresh pasta, pies, and other goodies requiring a little more effort and patience.
As I write this post, I realize that the times of my special Sunday meal reflect the different stages of my life so far: brunch during my childhood, lunch as a young father, and supper as an older single father. I'm sure this is only a coincidence…or at least I hope so because I would not look forward to Sunday midnight snacks as a family when I'm older. I am so grateful to have such fond memories of Sunday meals at all stages of my life.
Crusted Salmon as a Simple Elegant Main Course for Special Occasions
Guests for Sunday lunch
A couple Sundays ago, I had invited my Belgian mother and her beau for a Sunday lunch. It had been a long time since they had come to my home. I therefore wanted to make something special that shows how much I appreciate them. As it turned out, however, I had six young women in their mid-twenties (my niece and her friends) come stay with us for the weekend. It was so much fun having them camp out in our home. Needless to say, by Sunday I wanted to make something elegant yet simple.
Simple elegance probably describes best my goal when cooking. Tasty simple food that is easy to make yet looks like it took much more effort. Then my friends can ooh and aah about all the trouble I've taken to prepare the meal, when actually it was not as much effort as it appears.
For this particular special Sunday lunch, I decided to make crusted salmon, one of my family's favorites (like many of the other recipes featured on this site), inspired largely by the book Nourish – Indulgently Healthy Cuisine by Scott Uehlein and Canyon Ranch. I prefer my pastry crust dough recipe better than the one suggested in Nourish. Of course, however, my recipe calls for more butter so if you are looking for a lower-fat alternative you may wish to check out their recipe.
How to Prepare Crusted Salmon
First, I prepare the pastry crust dough and put it in the refrigerator to rest about 30 minutes. If you choose to use store-bought pastry dough, you can skip this step.
Second, I prepare the vegetables to be encased with the salmon in the crust. I've used fresh and frozen spinach and have not noticed much difference in quality. Be careful with fresh spinach because it lets out liquid as it cooks, which may make the pastry crust a bit soggy. When using frozen spinach I cook it in a small pot without any extra liquid, as it's not really needed. I then strain the cooked spinach in a sieve to remove all excess liquid and to cool off.
Crusted salmon is also yummy with some bitter herbs like watercress, with other neutral-tasting greens such as purslane, or even a mixture of greens.
Third, I roll out the dough, spread the diced shallots and the cut greens over half of it, spread some Dijon mustard on a thick piece of salmon fillet, and put the salmon fillet mustard-side down on top of the greens. Afterwards, I fold over the other half of dough onto the salmon and seal it. Brushing next some egg wash on the top side of the dough helps give a nice brown color to the finished product.
You may prepare individual crusted salmon fillets for each guest or a single large crusted salmon to be sliced in individual portions. I enjoy making the crusted salmon both ways yet have a harder time in Belgium finding a whole side of salmon, except in the springtime, unless I order it in advance from the fishmonger.
Last, while the salmon bakes I prepare a caper sauce to finish off the crusted salmon. Don't skip this caper sauce, as it complements the salmon so deliciously. I've made it without the capers adding only some of the caper-flavored vinegar in the jar, and it worked pretty well, especially for my daughter who is not fond of capers.
How to Serve Crusted Salmon
A fresh salad or a vegetable side dish can accompany the crusted salmon without distracting from its splendour. Salads can be so easy to make at the last minute. A little lettuce, a couple tomatoes, minced shallots and dressing. No need to overdo it.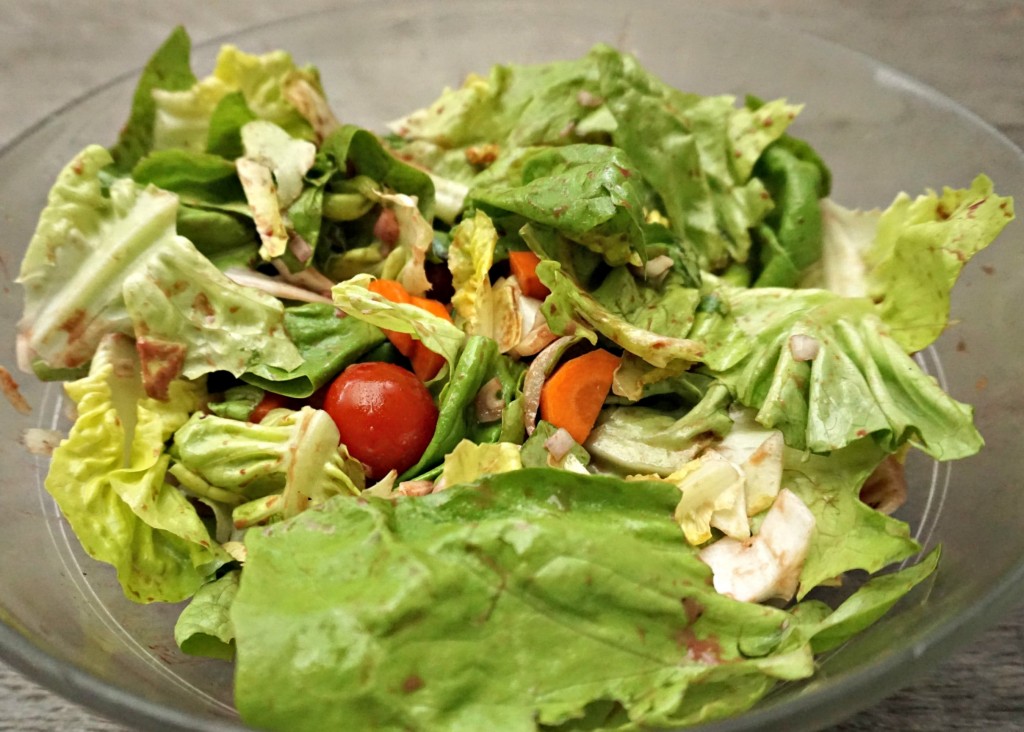 The crusted salmon was a huge hit. The simplicity of this dish allows you to enjoy the true taste of salmon without any other dish competing with it in flavor. It's also an ideal dish when hosting guests on your own, as you can prepare most of this meal in advance and just need to put the salmon in the oven about 20 minutes before serving. You can therefore spend time with your guests instead of finishing work in the kitchen. In short, crusted salmon is simple, elegant and no-fuss.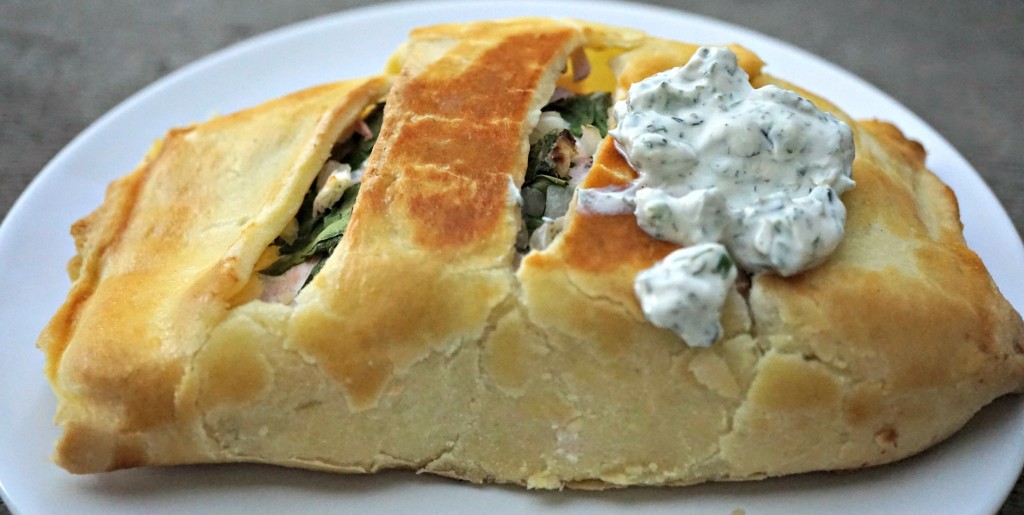 If you are fortunate enough to have some crusted salmon leftover, you will discover how tasty it is the next day, either cold or heated up.
Try this crusted salmon recipe next time you are looking for a simple elegant dish to wow your guests. Please leave your comments below to let me know your feedback. Remember to share this recipe with your friends through your favorite social media links below.
Crusted Salmon for Special Occasions
Crusted Salmon is a simple elegant dish that will wow your guests for any special occasion.
Ingredients
Crusted Salmon
240

g

pastry crust

600

g

salmon fillet

skinned and de-boned

250

g

spinach

cooked and drained (or equivalent fresh spinach or other greens)

2

shallots

minced

2

tbsp

Dijon mustard

or more if needed to spread across half the rolled out dough

1/8

tsp

salt

1/8

tsp

black pepper

1

egg
Caper Sauce
90

g

sour cream

low fat or nonfat (or fromage blanc or greek yogurt)

3

tsp

capers

drained (see notes)

1 3/4

tsp

fresh dill

chopped or equivalent dried dill (i.e., about 1/3 of amount needed)

2/5

tsp

lemon zest

grated

1/6

tsp

salt

1/6

tsp

black pepper

2/5

tsp

Worcestershire sauce

(or a few drops more)

1 1/2

tbsp

chives

fresh chopped (see notes)
Instructions
Crusted Salmon
Prepare the pastry crust dough if you are making your own. Prepare according to instructions and put in refrigerator for about 30 minutes.
Prepare the greens to be encased with the salmon in the crust. If you use fresh greens, wash them and dry them off. If you use frozen greens, cook them in a pot over a low flame on the stove and then strain them of all excess water.

Preheat oven to 190°C / 375°F. Roll out the dough in a large rectangular shape if you use one large piece of salmon. If you prefer making smaller individual crusted salmons, cut the dough into the number of pieces needed and then roll each one out into a rectangular shape.

Spread the diced shallots and the cut greens over half of the rolled out dough. Spread some Dijon mustard, salt and pepper on one side of the salmon fillet. Place the salmon fillet mustard-side down on top of the greens. Fold over the other half of dough onto the salmon and seal it. Note: Place the side with the greens towards the top on the baking sheet.

Crack the egg into a bowl and mix it gently. You can also add a little water and mix. Brush some of this egg wash on the top of the crusted salmon. Cut some vents spaced out across the short side of the rectangle. For a single large crusted salmon I usually cut these vents in places I would like to later slice individual portions. Put the crusted salmon on a baking dish into the pre-heated oven at 190°C / 375°F to bake about 20 minutes or until golden brown on top.
Caper Sauce
Mix all the ingredients for the caper sauce in a bowl. Let sit until ready to serve. If it needs to sit more than 20 minutes, place some plastic wrap on the bowl and put it in the refrigerator until ready to serve. This sauce will stay good 1 to 2 days.
Notes
Not everyone loves capers.  In this case you can use a little liquid from the caper jar to add flavor to the sauce.  Alternatively, you might try adding a little dill pickle vinegar.
Chopped chives are good in this dish.  If you don't have any, use green onions instead.
Nutrition
Nutrition Facts
Crusted Salmon for Special Occasions
Amount Per Serving
Calories 431
Calories from Fat 162
% Daily Value*
Fat 18g28%
Cholesterol 180mg60%
Sodium 765mg33%
Potassium 339mg10%
Carbohydrates 27g9%
Protein 37g74%
Vitamin A 0IU0%
Vitamin C 0mg0%
Calcium 0mg0%
Iron 0mg0%
* Percent Daily Values are based on a 2000 calorie diet.