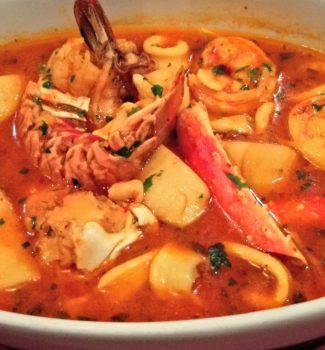 Why Matteo's is a family favorite?
For my dad's 85th birthday celebration with close family he chose a private dining room at Matteo's in Westwood (Los Angeles). Matteo's has been a family favorite for about 40 years. Before us Matteo's was a favorite hangout for Frank Sinatra and his Rat Pack group.
Matteo's
Location

Atmosphere

Food

Service

Price/Quality Ratio
Summary
Matteo's has a comfortable atmosphere, wonderful service, and delicious food. Matteo's is a West Los Angeles institution with lots of hints of the Hollywood A-listers, like the Rat Pack, who used to dine there. You will be extremely satisfied dining at Matteo's!
Cocktails
The celebration started in the bar area where we each chose a drink. Many of us had one (or 2 or 3) Moscow Mules: a delicious mix of ginger beer (which is actually not beer at all but rather a ginger syrup), vodka and lime. Moscow Mules are simply too easy to drink so you have to be careful.
We then moved into the private dining room prepared for 14 guests around an oval table. The room was perfect for the occasion as we had a semi-private area to talk, take photos and move around the table.
Food
To start we shared plates of fried calamari, antipasti and bruschetta placed on the table. We each ordered a starter, a main dish and later a dessert. I ordered Roasted Beets with Green Beans, Goat Cheese and Walnuts. I have a hard time resisting roasted beets.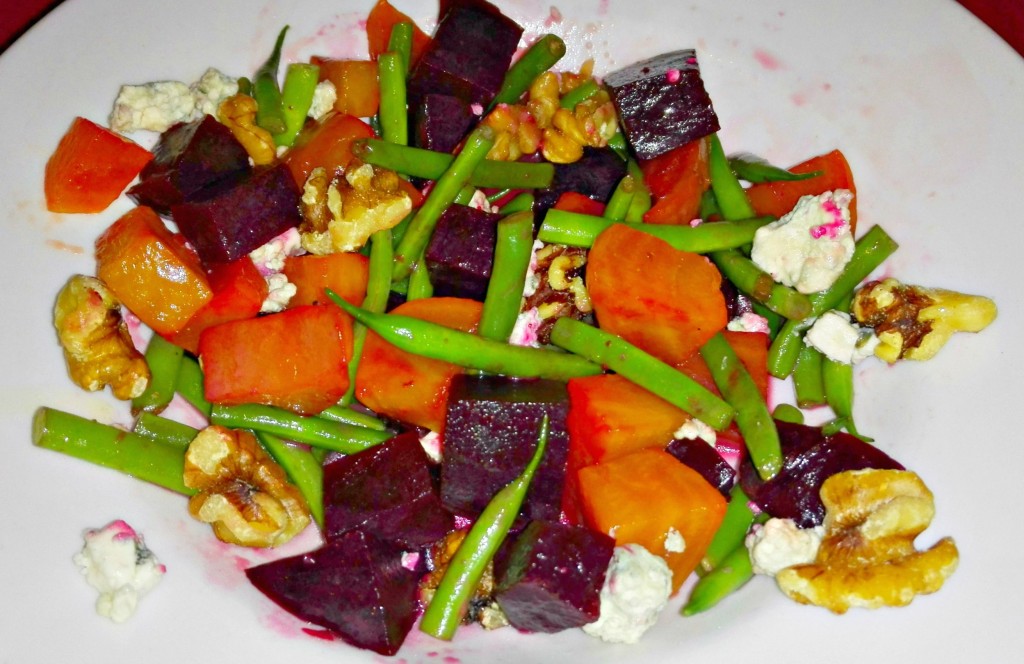 For my main dish I ordered the Sea Bass with Mashed Potatoes and Sauteed Greens, while some of the other dishes included Cioppino, Eggplant Parmesan, and Veal Chops. Cioppino is one of my all-time favorites yet it is a dish I can never seem to eat without making a mess on my shirt.