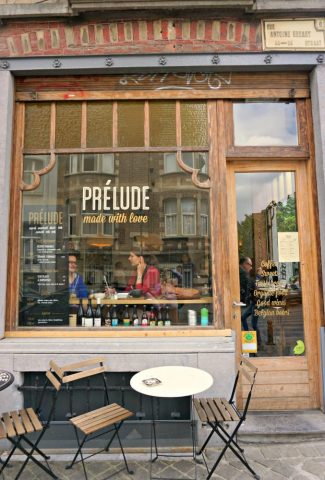 Prélude prepares healthy, tasty food!
Last week a good friend and I had made plans to have lunch together after I filed some documents at the court. She knew of a place in St Gilles (Brussels) that she wanted to take me. It turned out to be such a fun and pleasant discovery for me.
We found parking in front of the restaurant. Of course the parking came with a meter, but at least there seemed to be many spaces to park still available nearby.
Prélude
Location

Atmosphere

Food

Service

Price/Quality Ratio
Summary
Prélude offers fresh quality healthy food at reasonable prices. Prélude feels like a neighborhood place where people come back.
As you walk into the Prélude you see a glass counter displaying tempting seasonal dishes. The food is also all organic!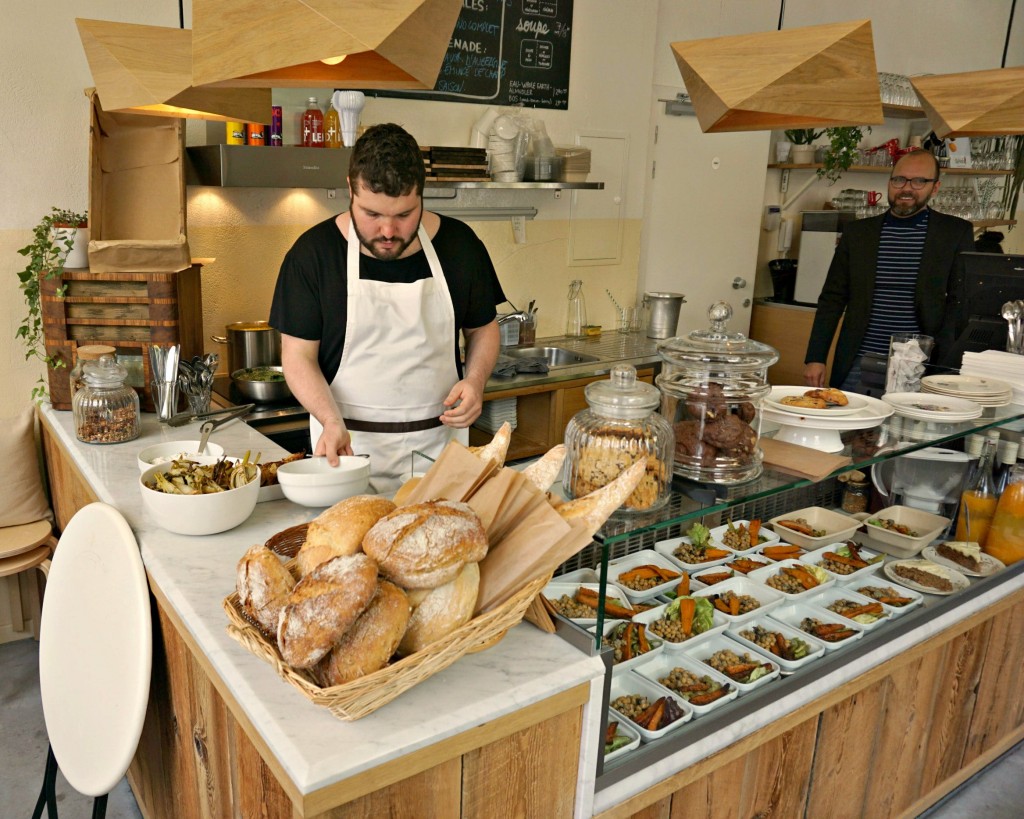 The Prélude is decorated in light colors and simple furniture with many decorative items dating from another era, such as old radios and LP records. It's almost a mix between cafe and diner. The nostalgic touch is subtle, yet it helps make you feel at home.
Each day the Prélude prepares a new EUR 12 Bento menu with a meat, fish and vegetarian choice for the main course, accompanied by some salad and grains. For those wanting a smaller lunch, there is a EUR 8 formula that offers soup and bread, along with a choice of salad, grains or tapenades. We both chose the Bento menu: the mackerel dish for me and the meatballs for my friend.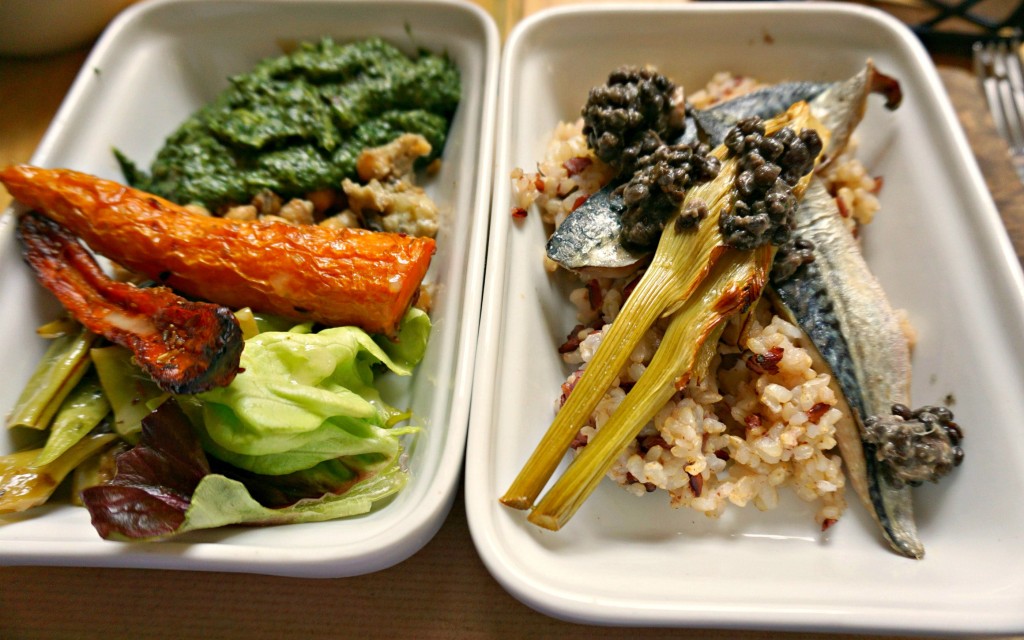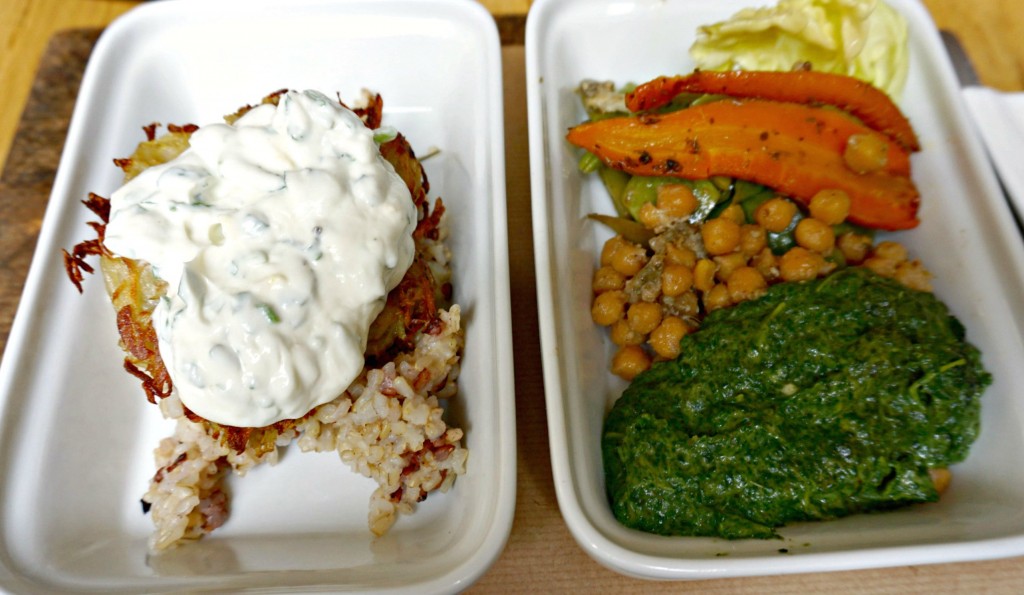 At lunchtime many people seem to reserve a table in advance, as it becomes busy around 12:30. People can have a drink outside as they wait for a table. When the weather permits, tables are set up on both sides of the restaurant for customers to enjoy the fresh air. Food is also available to go.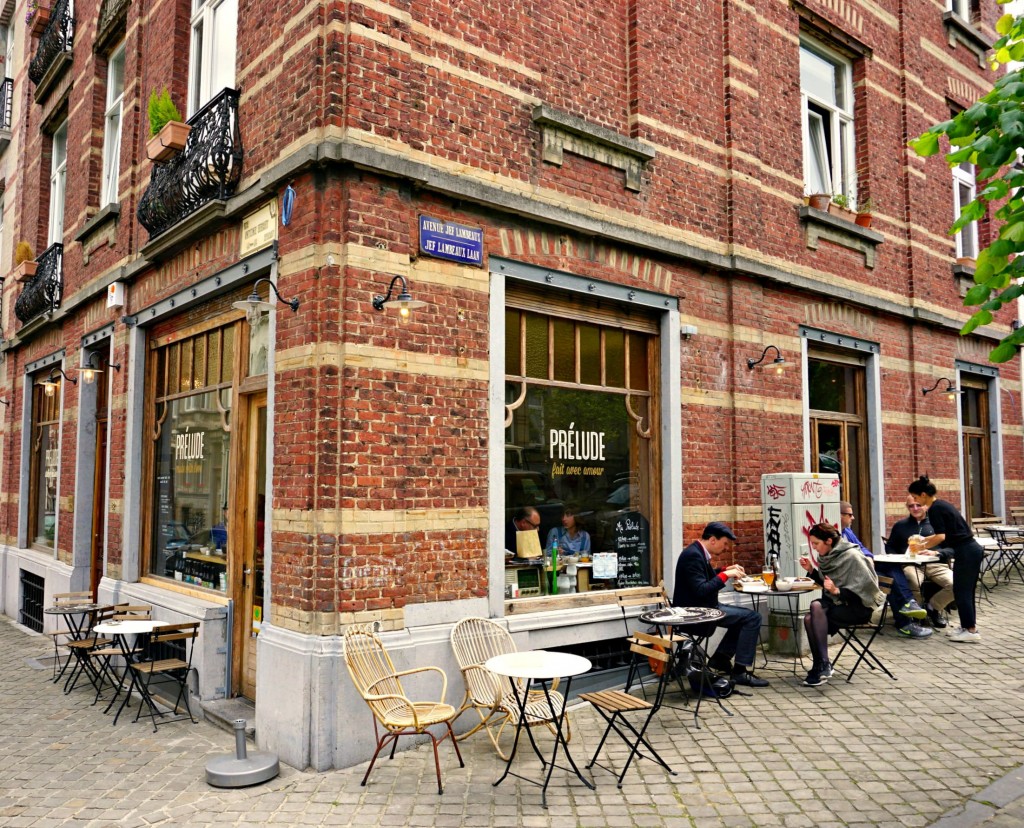 The Prélude opens during the week (except Monday) at 8:30 am. Lunch is served from 12:00 to 15:00 while drinks and snacks are served from 17:00 to 20:00. The Prélude is a neighborhood spot where you'd want to come enjoy your coffee in the morning with a good book or newspaper. Or perhaps in the afternoon to get some work done or study.
I would definitely recommend this place for lunch or drinks after work. The Prélude offers tasty, healthy organic food at a reasonable price. The serving portions are in line with the guidelines I mentioned in my post on 10 May 2015. The servings may be a little smaller than what we sometimes see in restaurants, yet they are certainly sufficient. If you still are hungry after your meal, try their desserts. They look delicious and homemade.
The Prélude also has a separate room set up for cooking workshops. It'd be an ideal place to come with friends or colleagues to learn how to make a dish.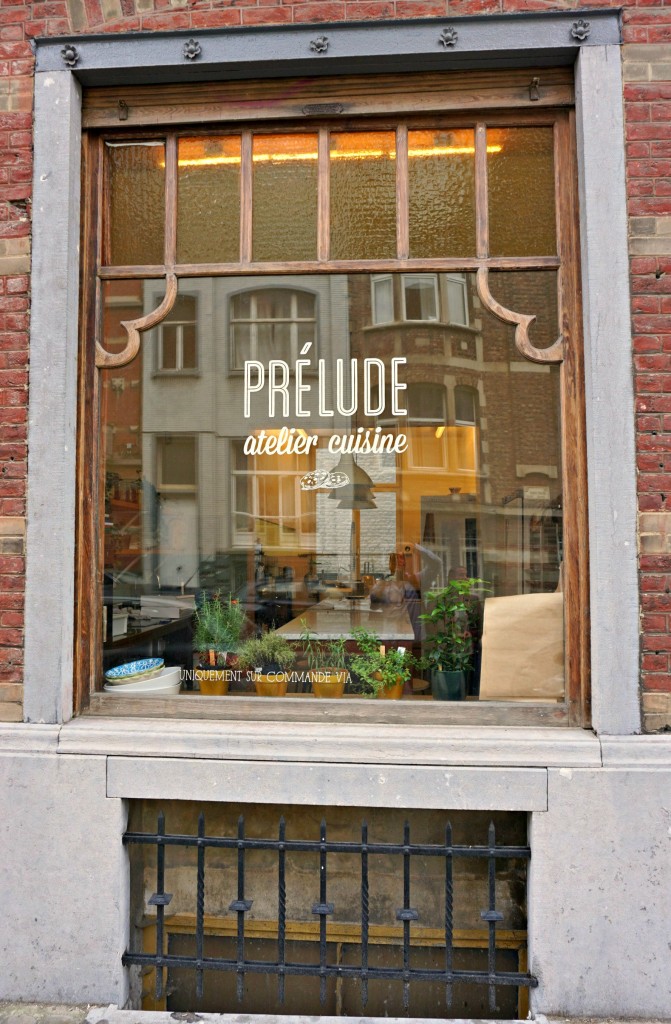 You can find the Prélude at Rue Antoine Bréart 82-84, 1040 Brussels (tel: +32 2 538 6164) or at www.leprelude.be
If you try the Prélude, tell them I sent you. Let me know what you think in the comments below. I'd also love to hear some recommendations from you of other tasty, healthy spots for food around Brussels or your home city.