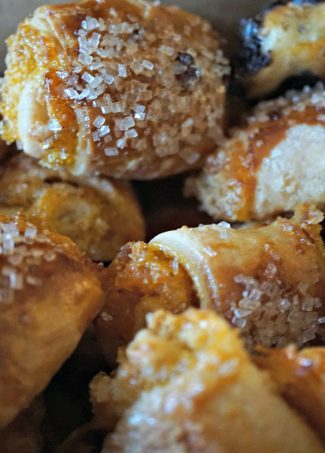 What Restaurants in Los Angeles did I Enjoy over New Year's Holiday?
In the past few years, Los Angeles has become one of the best cities in the United States for enjoying food. Mexican, Thai, Korean, Japanese, Chinese, Persian (Iranian), Armenian, Jewish and Californian cuisines are only a few to highlight here. Of course, traditional Italian and French cuisines can also be found all over the city.
A vibrant food truck culture also permeates the city streets, especially in certain neighborhoods. These food trucks have been on the front lines of innovation, fusing tastes from different cuisines to prepare new creations. Many store-front restaurants have launched their own food trucks to compete and enjoy some of this flourishing market. And many successful food trucks end up opening their own store-front restaurant as a way to create more permanence and offer their customers a fixed place to find their favorite foods. Last year I was lucky to attend the Abbot Kinney First Fridays monthly food truck fair in Venice Beach. What a wonderful place to taste food among a friendly crowd, including renown actors living in this trendy neighborhood.
Most times when visiting Los Angeles I eat out almost once a day at a mix of newly suggested and my old favorite eateries. On my last trip over the New Year holiday, I was busy with a lot of family business and did not get out as much as usual to eat. Fortunately I was still able to try three new places with an old friend as well as return to some of my usual spots.
Surprisingly, I did not eat once at a Jewish delicatessen. My father usually leads us to a deli a few times a week. We did however enjoy some yummy deli goodies at brunch a couple times at the house, including bagels from Bueller's Bagels (located at 10840 W Olympic Blvd, Los Angeles, CA 90064) and lox, cream cheese and rugelach from Lenny's Deli. Lenny's Deli definitely has one of the best selections of rugelach and other Jewish baked goods in Los Angeles, along perhaps with Canters Deli in Fairfax. Below are some photos of these goodies.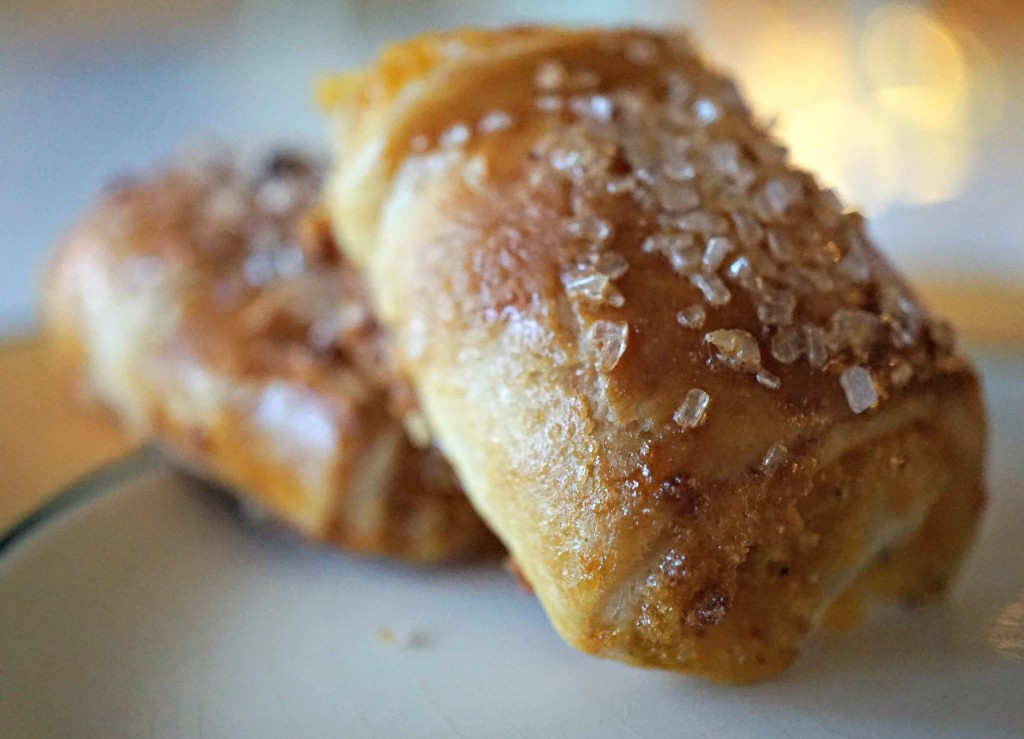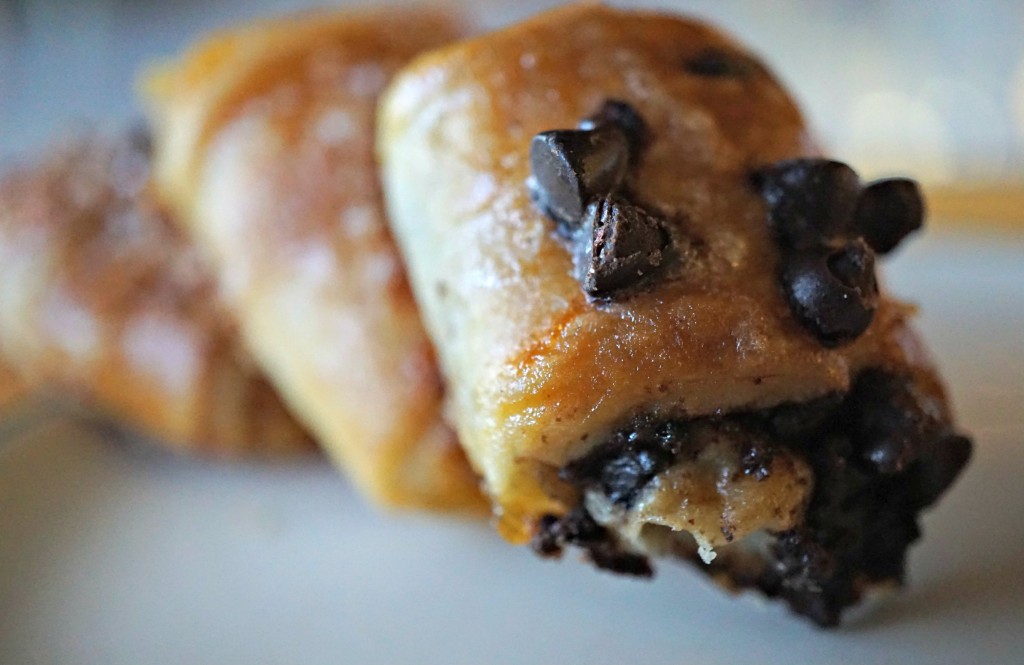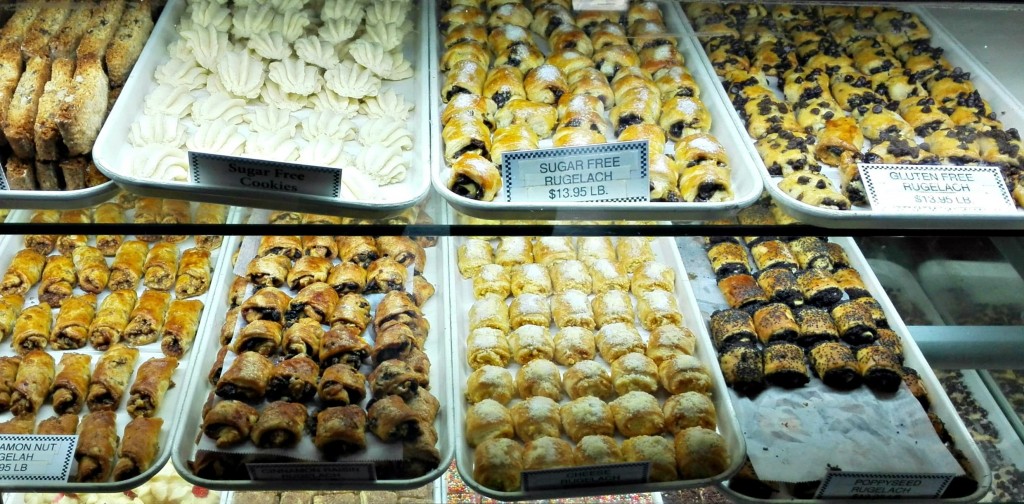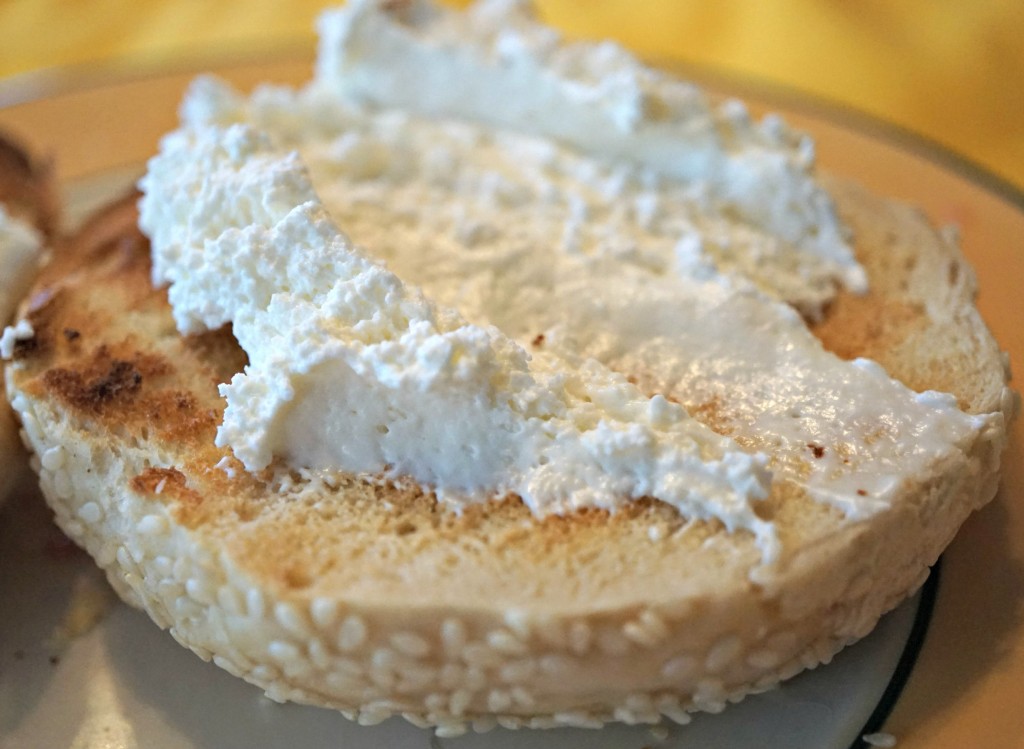 Newly Suggested Eateries Tried
Au Lac, Downtown Los Angeles (Vegan)
A good friend who eats mainly raw and vegan food suggested going to one of her favorite restaurants in Los Angeles, Au Lac. This plant-based restaurant located in revived Downtown Los Angeles (DTLA) is the second one opened by the Nguyen family, the first being in nearby Fountain Valley. Au Lac is surprisingly situated in a strip mall across from the Walt Disney Concert Hall and the Dorothy Chandler Pavillion, very close to MOCA (Museum of Contemporary Art) and the LA County Court House. Au Lac is not impressive from the outside, except for its proximity to so many landmarks. However, when you enter the restaurant, large rooms with simple, clean lines greet you and give a calming feeling. As we dined at Au Lac during New Year's weekend, there were far fewer people dining there than usual.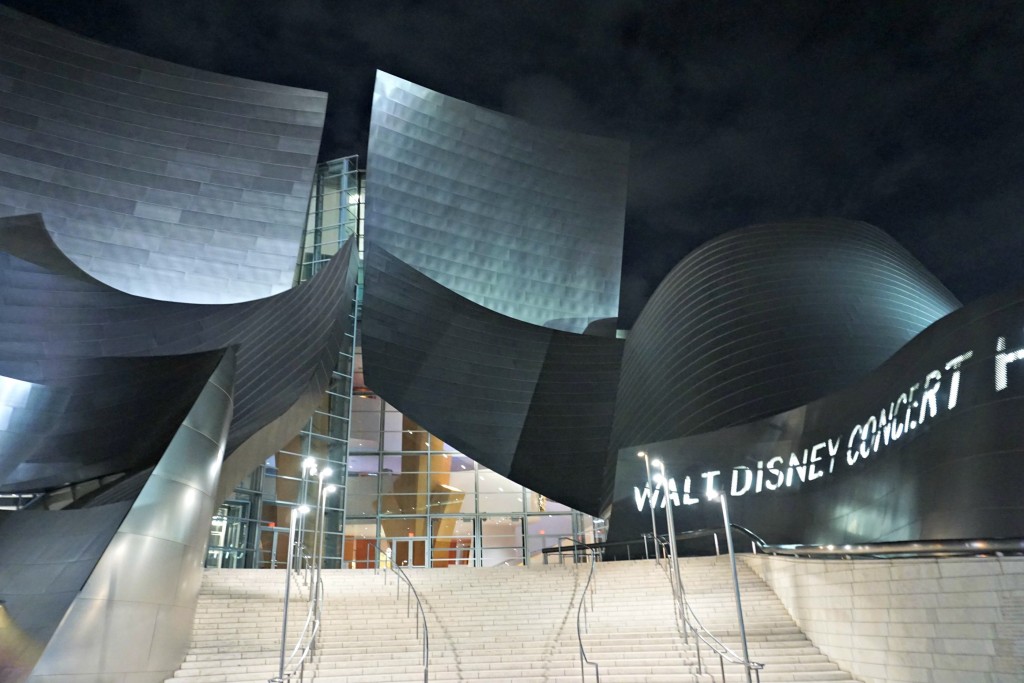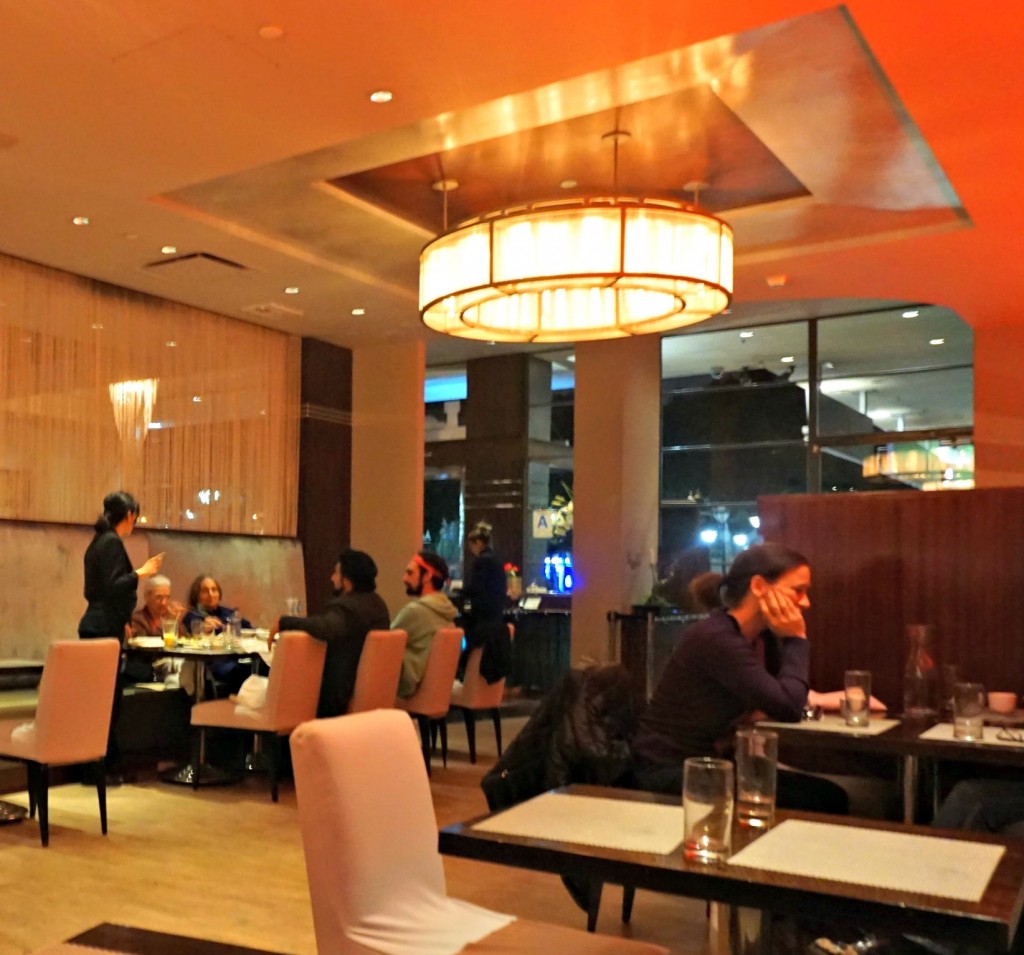 Chef Ito runs the kitchen and oversees the menu, including the creation of many new dishes. Chef Ito is an intriguing man, having taken a permanent vow of silence, yet coming out to the dining room to welcome customers in his own way. Au Lac's menu featured one inspiring dish after another, making it difficult to choose. We ultimately decided to order a couple of appetizers and main dishes to share. All ingredients were fresh, organic and of high quality prepared in a manner to preserve and highlight their natural flavors. The dishes were presented beautifully with grace and elegance. I enjoyed all the dishes we tried, yet felt the prices were a bit high for what we received. Most of the ingredients were easily available in markets or with nearby producers, therefore not deserving such higher charges.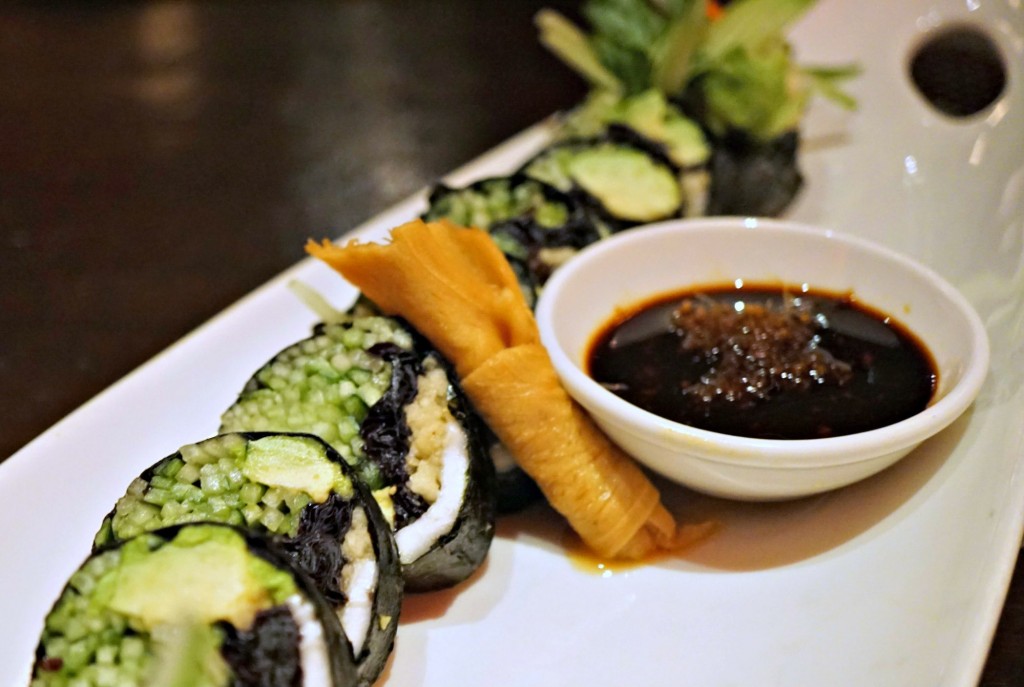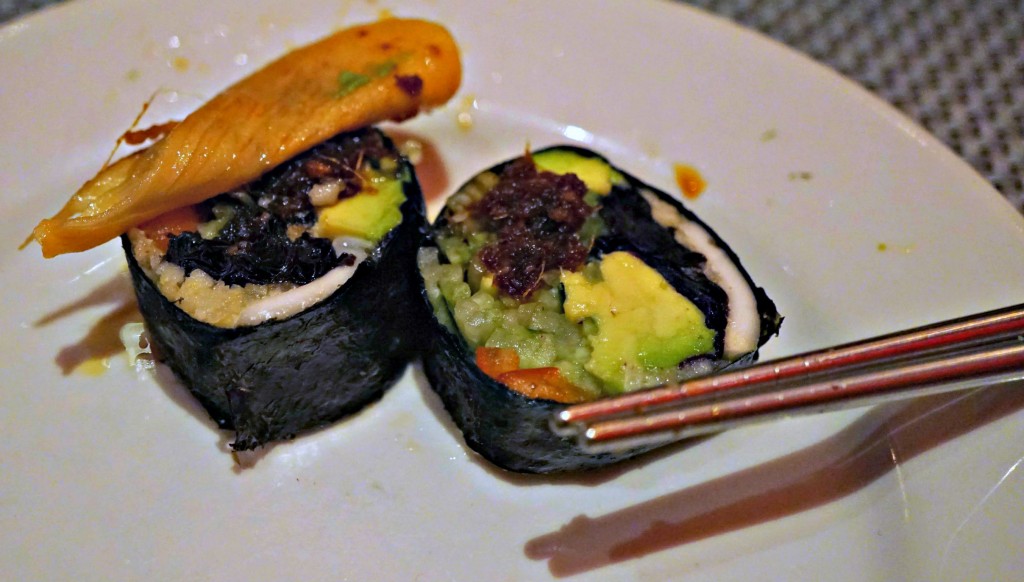 Gracias Madre, West Hollywood (Vegan)
A couple nights later, the same friend and I made reservations to dine at Gracias Madre, a popular vegan restaurant serving organic Mexican food and drinks sourced locally. I had heard wonderful reviews of this West Hollywood restaurant since it opened in Los Angeles in January 2014.
Gracias Madre is the fruit of a joint venture between Chef Chandra Gilbert, who inspired this restaurant, and Matthew and Terces Engelhart, the founders of Café Gratitude. Café Gratitude has become one of my absolutely favorite vegan restaurants in Los Angeles in the past couple years. Café Gratitude's creative and seasonal menu is inspirational and its decor is homey and simple. Both Gracias Madre and Café Gratitude began in San Francisco and then expanded to Los Angeles once they had become quite successful.
Gracias Madre's main inside dining area is bustling and throbbing. When the weather permits, which is most of the time in Los Angeles, customers can enjoy their food and drinks on the large outside patio.
Gracias Madre features an absolutely amazing selection of tequila and mezcal drinks. One would never expect an organic vegan restaurant to offer more than 120 kinds of tequila and mezcal! If you don't want individual shots, you can order different margaritas, wine, beer and other alcoholic and non-alcoholic beverages. The choice of drinks takes up half of the menu, thanks to the Beverage Director, Jason Eisner. At first view, the prices for the shots of tequila and mezcal appear quite expensive. Yet, when you consider that the drinks are organic, made from fresh local ingredients by small producers, the prices seem more justifiable if you can afford them.
We had a fun time dining while talking to the people at the tables next to us. Only in West Hollywood at a restaurant like Gracias Madre do total strangers offer you a taste of their food directly from their plate. Guests are so excited about tasting as many dishes as possible that they are open to sharing samples.
We ordered a couple of appetizers and main dishes to share. My favorite appetizer was the fried cauliflower (Coliflor Frito) (flash-fried cauliflower, nacho cheese and lemon). I enjoyed immensely the grilled tofu served with coconut rice, chermoula, eggplant, red peppers and parsley and the mole enchiladas (Enchiladas con Mole). Probably our favorite dish however was our dessert, the Pear Cobbler with ginger and vanilla bean coconut ice cream. The combination of warm and cold satisfied our last desires for tasty satisfaction.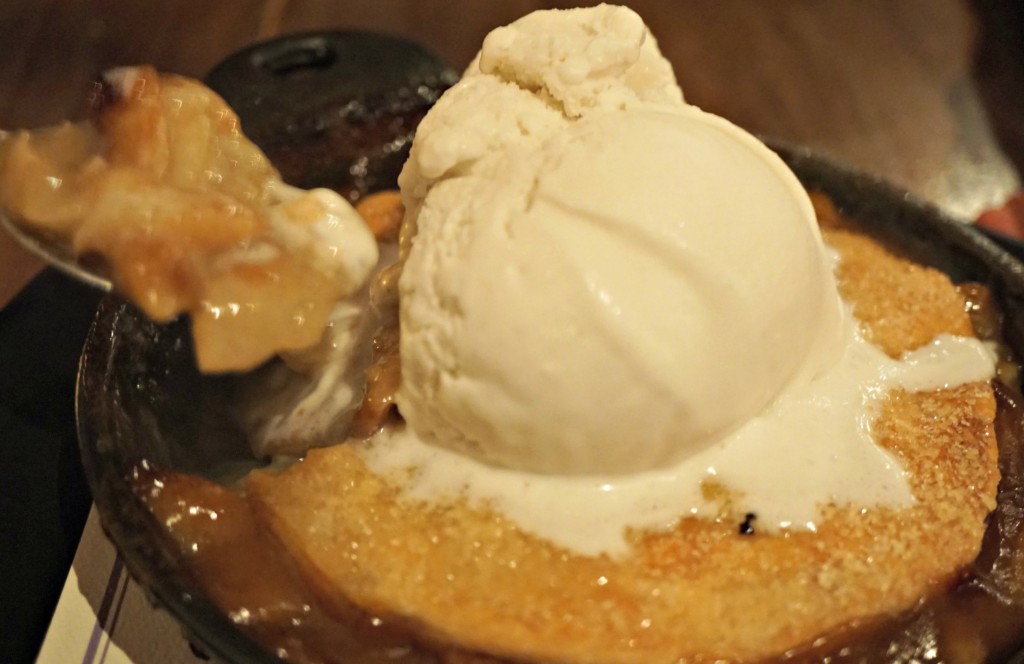 The drinks, food and atmosphere at Gracias Madre were all wonderful. The only disappointment was our server, who kept trying to rush us through our meal, even though there were other tables available to seat new guests arriving. We tried to make it clear several times that we were old friends just wanting to enjoy our meal and catch up. The French often distinguish between the verbs manger (to eat) and déguster(to savor). We wanted to savor our meal, not just eat.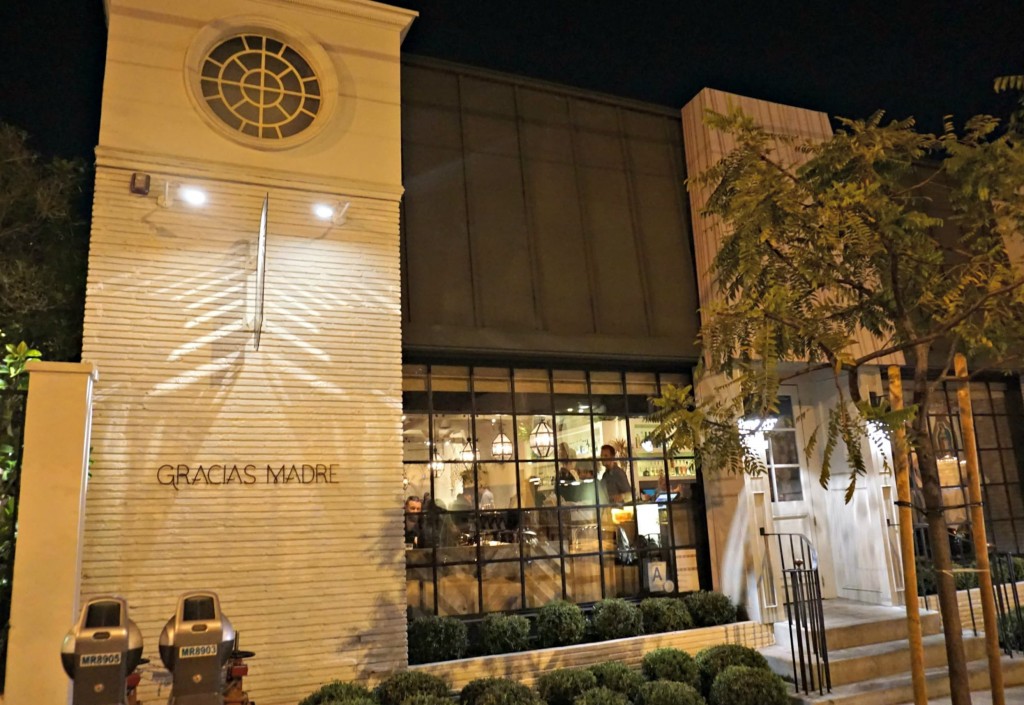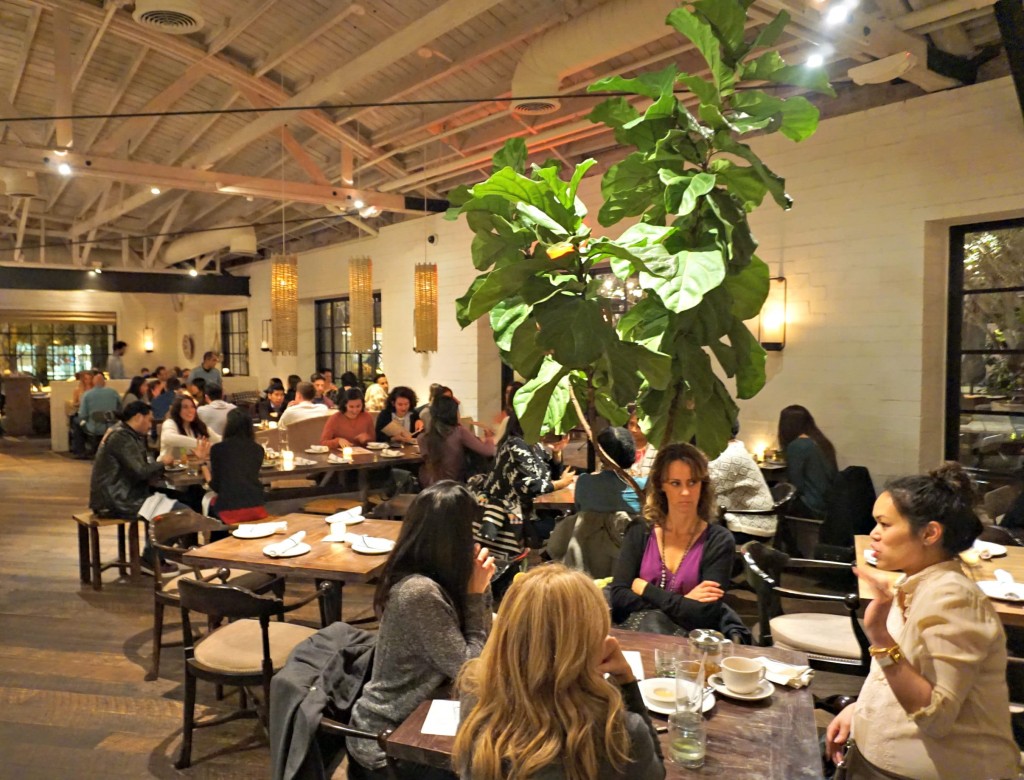 Ramenya, West Los Angeles (Quality Ramen)
Near the end of my last visit to Los Angeles, the same friend and I participated in a training exercise in the evening. Close to midnight after the training, we decided to try Ramenya Tofu Kitchen, a noodle place nearby which stays open fairly late. Ramenya had to be the best find in a long time. Friendly servers, tasty satisfying food, generous helpings and reasonable prices! Almost all the dishes are about USD 11.00! The decoration was just right for a place you could visit for lunch or dinner.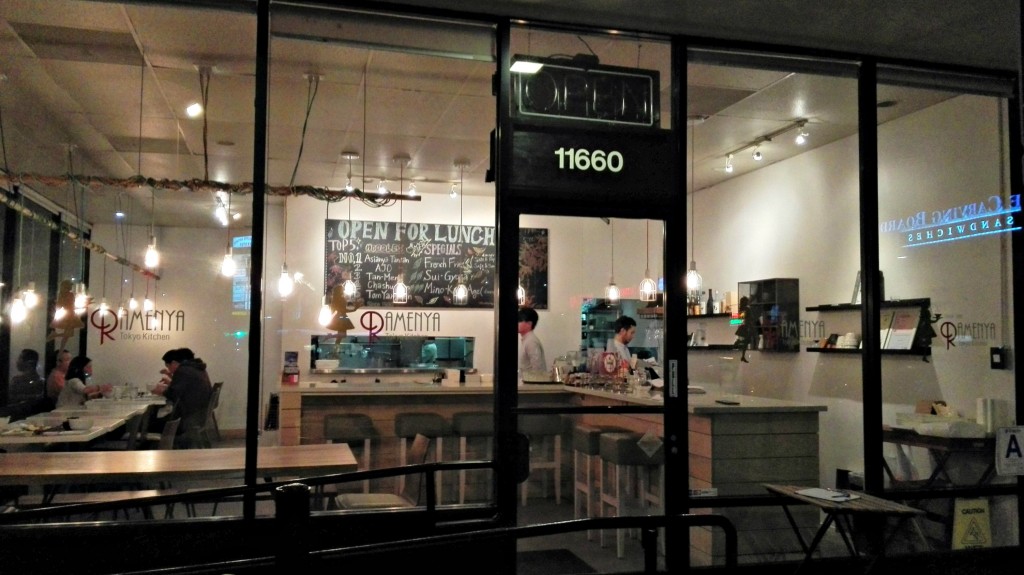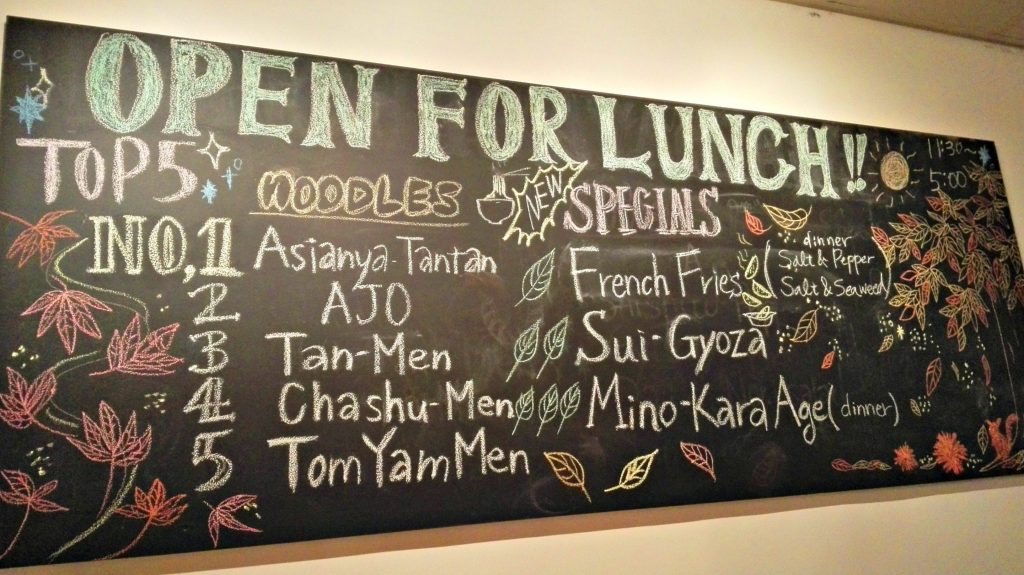 Ramenya's sister restaurant, Japanese Charcoal BBQ Tokyo Kalbi, is located right next door with a different menu and setting. Although I have not been to the sister restaurant I'd surely like to try it some time to see how it compares.
Old Favorite Eateries Revisited
Hugo's, West Hollywood (Eclectic Healthy Cuisine)
On New Year's Eve, my brother and I chose to eat at Hugo's in West Hollywood for an early dinner. Hugo's has been one of my favorite restaurants in Los Angeles these past ten years or so. It has such a versatile healthy menu that everyone, no matter what their dietary needs may be, can find something they like. For each dish Hugo's indicates if it is: