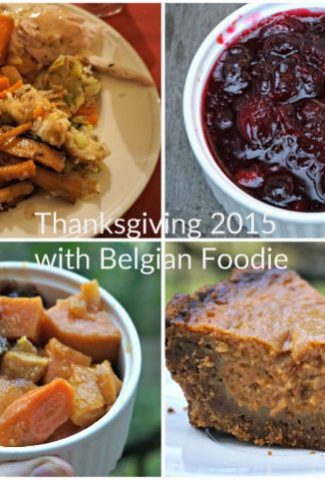 How do we celebrate Thanksgiving in Belgium?
Thanksgiving is not a holiday in Belgium. My children and I therefore celebrate Thanksgiving in Belgium each year either the weekend before or after the actual holiday. This year, we celebrated it on Saturday 21 November 2015 with friends and family. Each year is an opportunity to invite new friends to join in the celebration and get a taste for this American holiday. Most people have seen Thanksgiving celebrated in films and on TV and are curious to experience it up close.
When new people join our Thanksgiving table, the dish that is the most unusual for them is the pumpkin pie, probably followed by the stuffing and the sweet potato casserole. In Belgium, pumpkin is used mainly in savory dishes, such as soup. For ideas on how to use pumpkin in non-sweet dishes, please read my post 10 Savory Pumpkin Recipes.
Guests started to arrive at 6:30 pm. Sixteen people sat around the table this Thanksgiving in Belgium, representing 5 different nationalities. For appetizers we had a platter of raw vegetables with two kinds of dip (a spicy garlic dip and a cocktail sauce with a hint of whiskey); bowls with cubes of Oud Brugge cheese and Italian salami; and pieces of bread to dip into a tomato-olive bruschetta sauce. For cocktails, most guests tasted the homemade apple ratafia, a fruit-based alcoholic beverage, made by one of my Belgian sisters and her husband; the other guests chose from my alcohol cabinet or a variety of juices.
Later while our friends enjoyed appetizers, I sneaked off to the kitchen to prepare the cream biscuits and take care of other last-minute business. Of course, 2 of my Belgian sisters and my niece came in to help me. We seem to always end up together in the kitchen, catching up and sharing stories as we work to finish preparing the meal.
Since it is extremely difficult to find a whole turkey in Belgium at this time of year (turkey is prepared mostly for Christmas) I roasted 5 whole chickens instead. I simply basted them with some chicken broth and seasoned them with thyme, salt and pepper. The chickens were juicy, tasty and overall appreciated by everyone.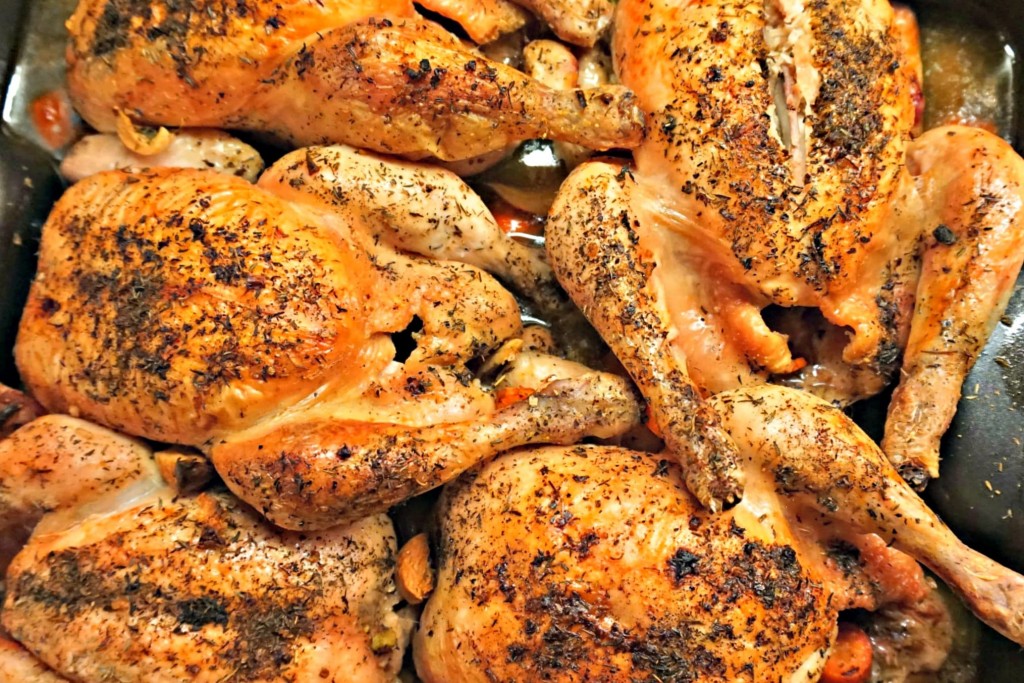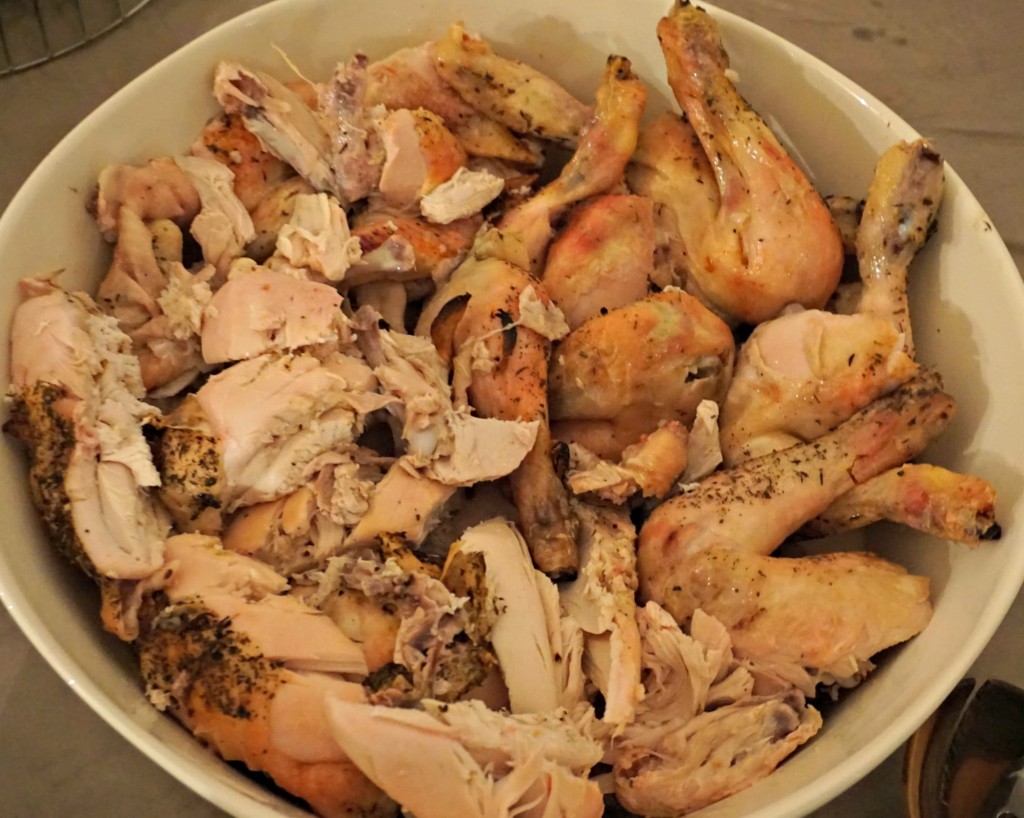 At the buffet table there was also my Simple Stuffing, gravy, cranberry sauce, my Succulent Sweet Potato Casserole, cream biscuits, my Winter Salad, roasted carrots and parsnips, and my daughter's yummy mashed potatoes. Click on the links or the corresponding photos to read more about a recipe.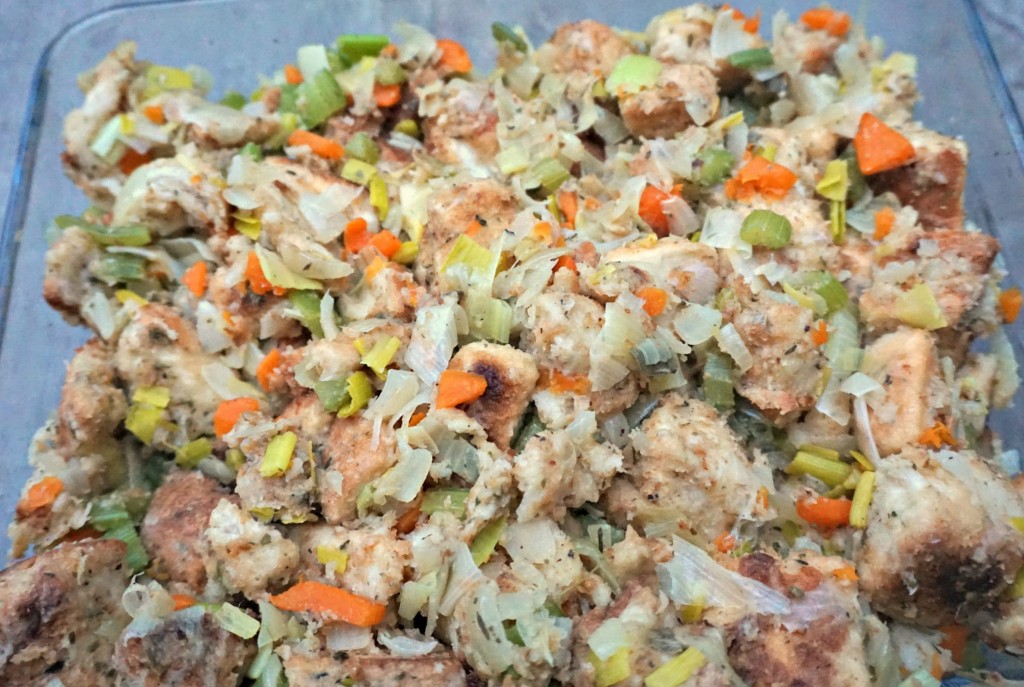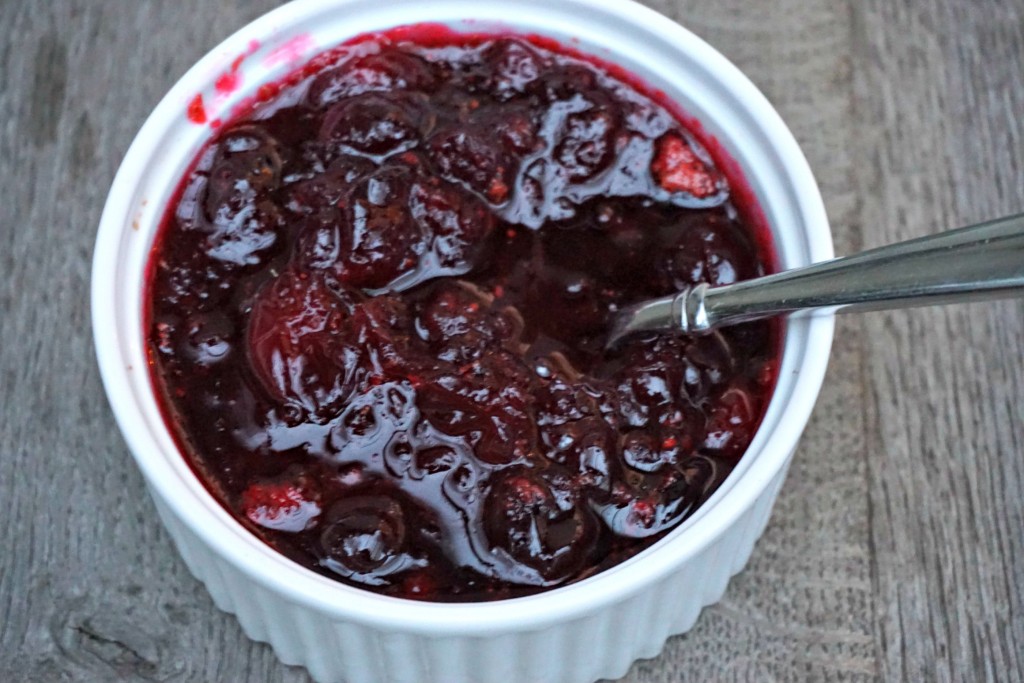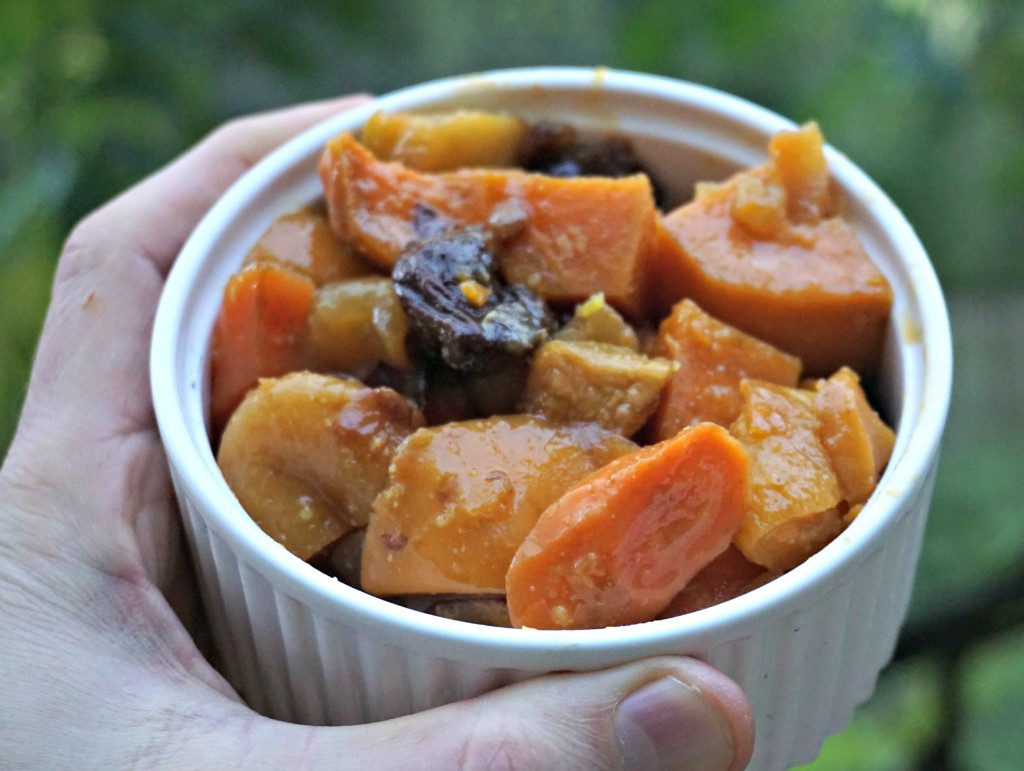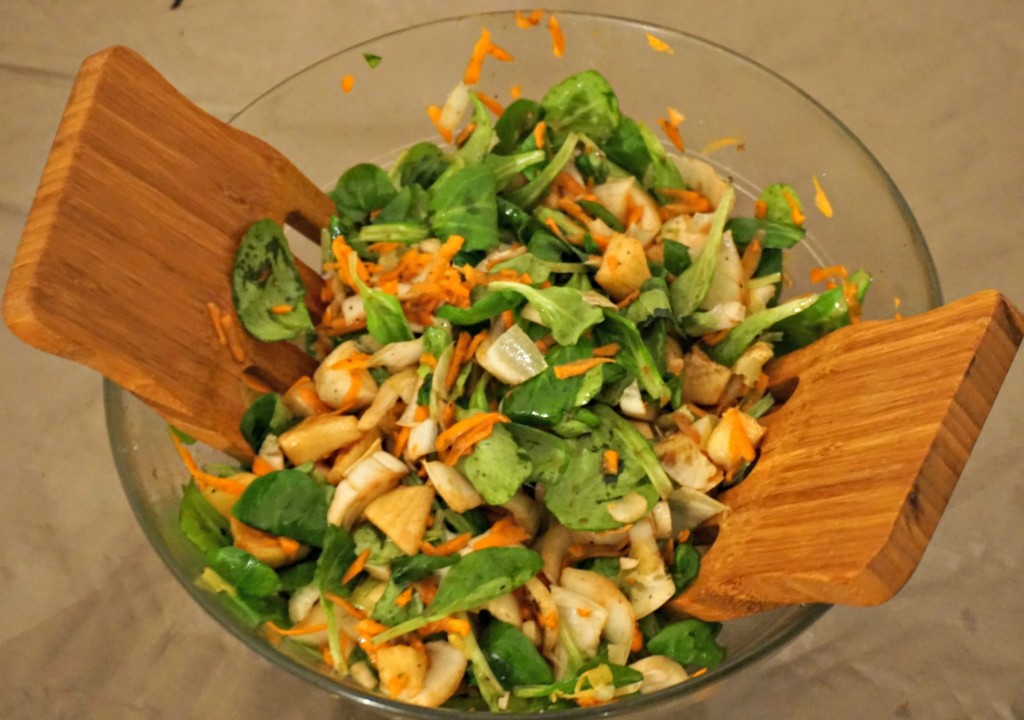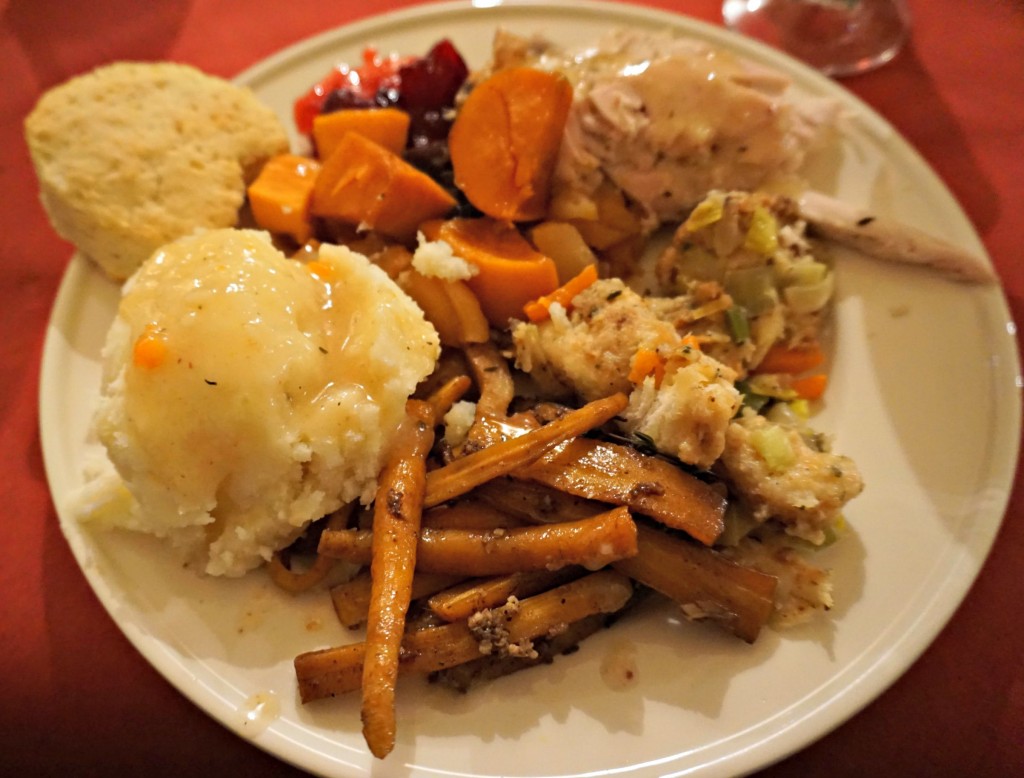 Everyone seemed to enjoy the food and wine while they debated politics and told stories. After dinner we had 3 homemade pies: my Speculoos Pumpkin Pie, a Lemon Pie and a Pear Frangipane Pie.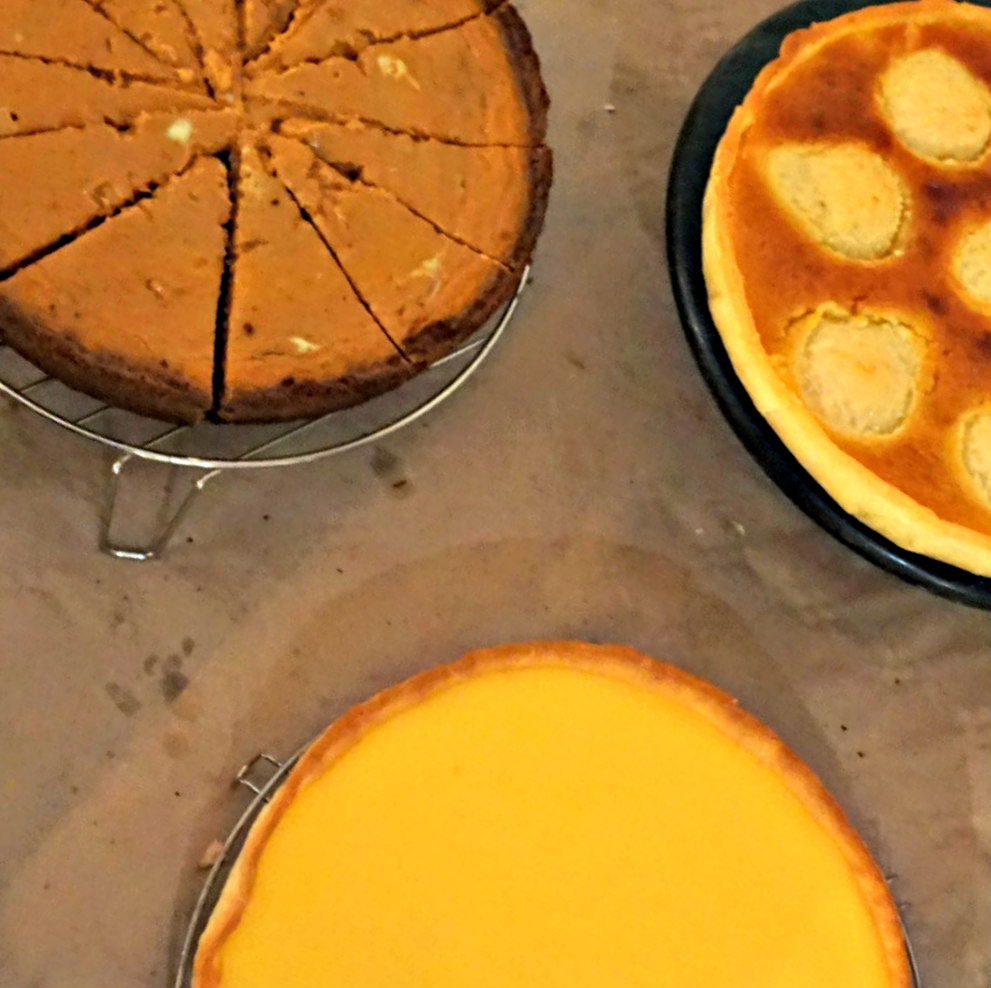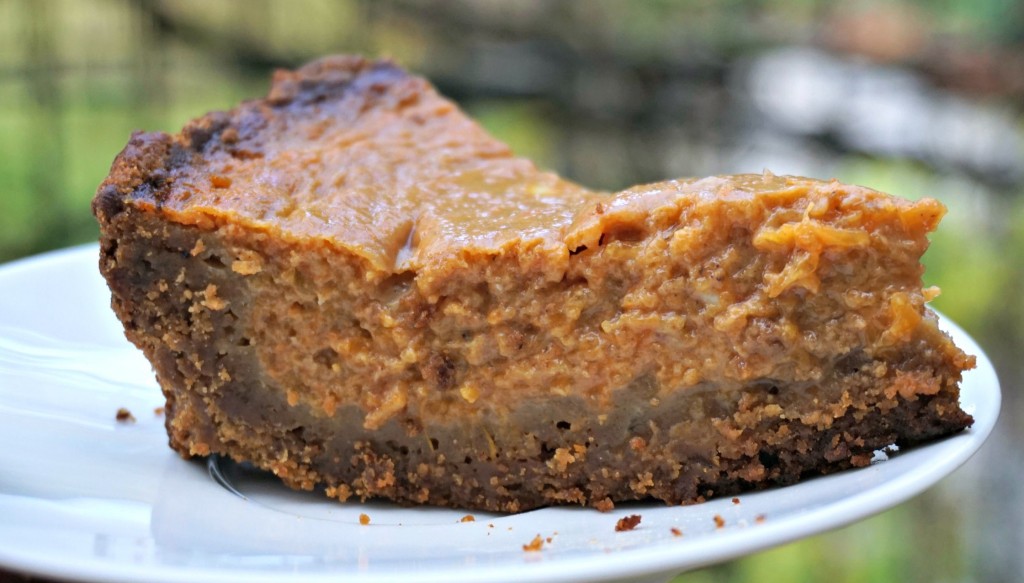 After coffee and tea, and of course, more talk, the final guests left about 1:30 am. My kids and I cleared up some of the dishes and turned the dishwasher on, leaving the rest for the morning.
I hope you enjoyed your Thanksgiving as much as we did. Please read my other posts and recipes linked in this article to learn more about the food and customs. Thank you for sharing these links and this article with your friends. I'd love to hear from you in the comments below about your Thanksgiving dinner.