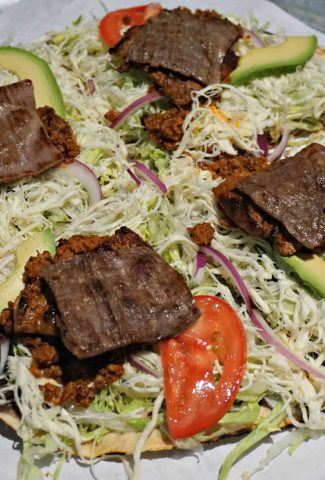 Why You Should Visit Tlayuda LA
A few weeks ago my son and I enjoyed a yummy Oaxacan supper at Tlayuda L.A. in East Hollywood (Los Angeles). Recently I returned there for lunch with my brother. He's an aficionado of Latino cuisine and had never been to Tlayuda LA. He was excited to discover it.
Tlayuda LA enjoys one of the best ratings for Mexican food in our area. More precisely Tlayuda LA's cuisine is primarily Oaxacan, thus automatically making it also Mexican and Latin American. You will therefore find Tlayuda LA under listings for all three cuisines.
Tlayuda LA Restaurant
Location

Atmosphere

Food

Service

Price / Quality Ratio
Summary
Tlayuda LA in East Hollywood offers reasonably-priced tasty home-style Oaxacan food served with a smile in a cheerful atmosphere. The two sisters who run Tlayuda LA welcome customers with a smile and a friendly greeting. If you try this restaurant, you will surely return often.
* Read this Explanation of the Belgian Foodie® Rating System to understand what these numbers signify.
The restaurant's name highlights its main dish, the
tlayuda
. A
tlayuda
is a flat toasted tortilla topped with lettuce, tomatoes, avocado and meat. Some might consider a
tlayuda
like a Oaxacan pizza. Others might think of a flattened tostada. I'd suggest not thinking too much about what to compare it to and just enjoy your
tlayuda
! It's fairly large so you can easily share this dish family style if your friends pick something else you like.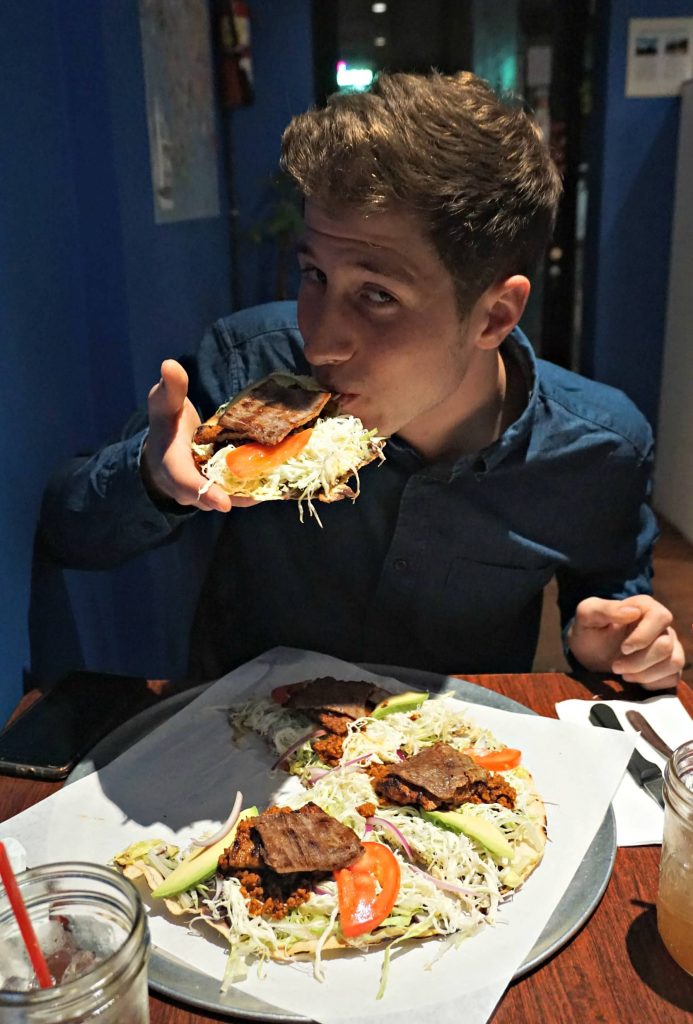 Location
Tlayuda LA is located at 5450 Santa Monica Boulevard, near Western Avenue. This part of East Hollywood is transforming into a nicer neighborhood. The change might not occur over night. Yet, this neighborhood will likely become more trendy over the next couple years.
Santa Monica Boulevard and Western Avenue are both major arteries for cars and public transportation in Los Angeles. The Highway 101 also cuts through this neighborhood only a few blocks away. Tlayuda LA is thus easily accessible by motor transportation. Parking, however, can be difficult, yet not impossible on neighboring streets.
Atmosphere
Bright sunny colors greet you upon entering Tlayuda LA. The restaurant seats approximately twenty persons, making it cozy and charming.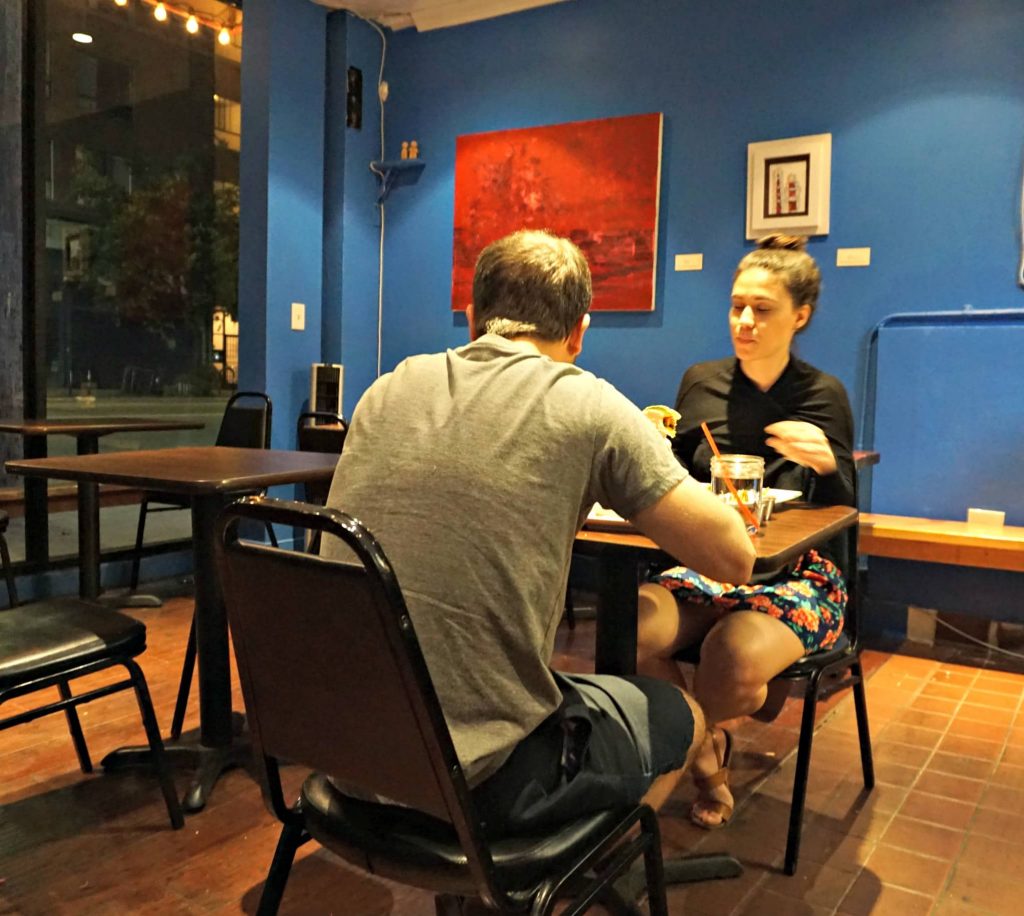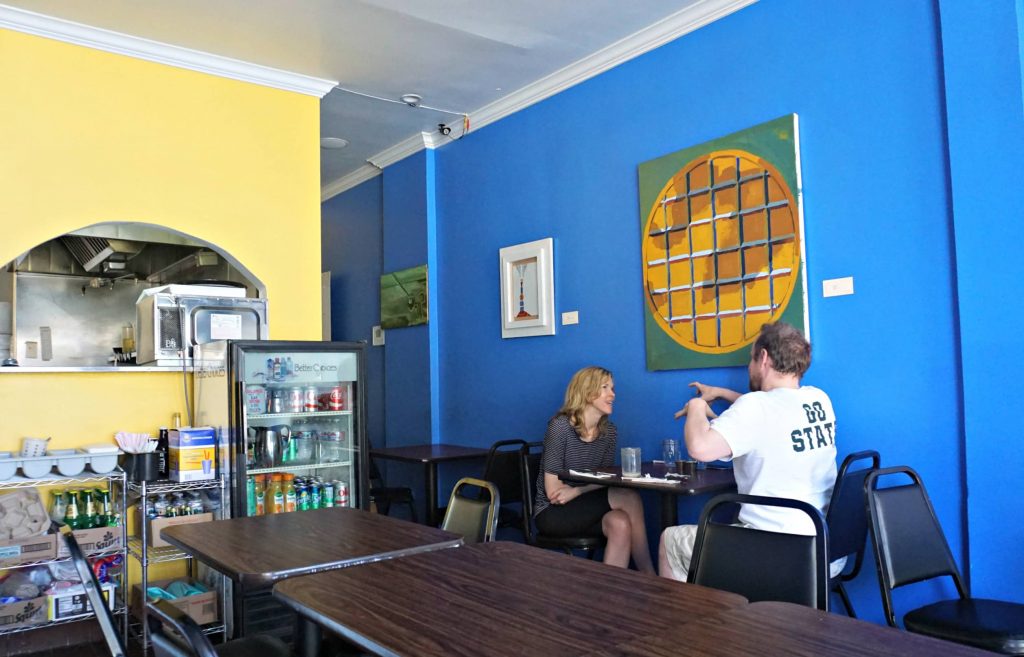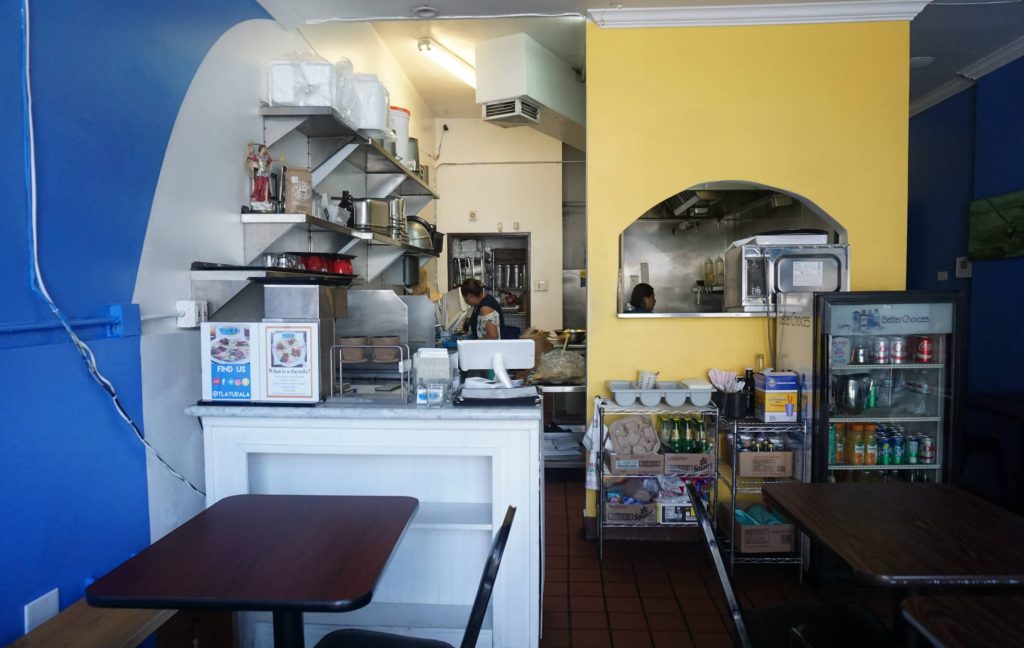 A married couple, Laura Guerrero and Alex Tinco, and Laura's sister, Ana Urbina run Tlayuda LA. I'm not sure about their arrangement but the two sisters apparently take turns working in the restaurant. The sisters' friendliness makes Tlayuda LA's atmosphere homey and family friendly.
Food
Beverages – aguas frescas
As you read Tlayuda LA's menu, select one of their Horchata, Jamaica, or Tamarindo aguas frescas (fresh homemade beverages). Each is served in an attractive Mason jar. Horchata consists primarily of rice and almonds, while Jamaica is made from dried hibiscus and Tamarindo from tamarind, of course. I've tried all three. My favorite is the Tamarindo, which I could probably drink all day long! Fortunately, you can have at least a couple refills free of charge.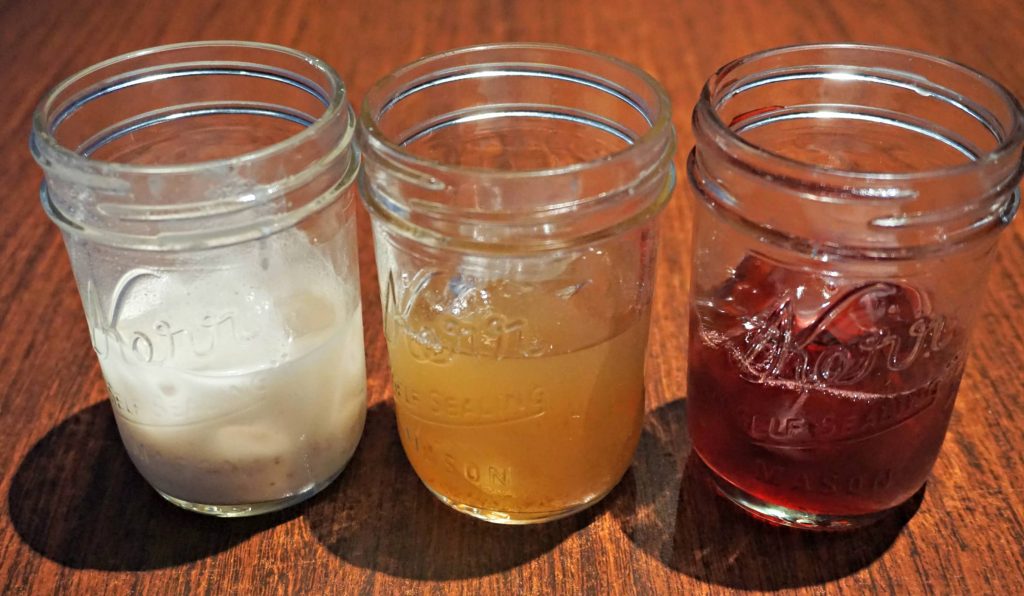 Menu Options
Tlayuda LA's menu focuses on the essentials: tacos, enchiladas, and tlayudas, while also offering a sampling of other customary items, such as burritos, chilaquiles, chicken, and quesadilla. Yet, the real specialty in my eyes is their homemade mole sauce, which has fruity and spicy undertones. You can have the mole sauce with chips, on tacos, on the enchiladas, and with chicken. It would be a crime to come to Tlayuda LA without trying one of these mole options!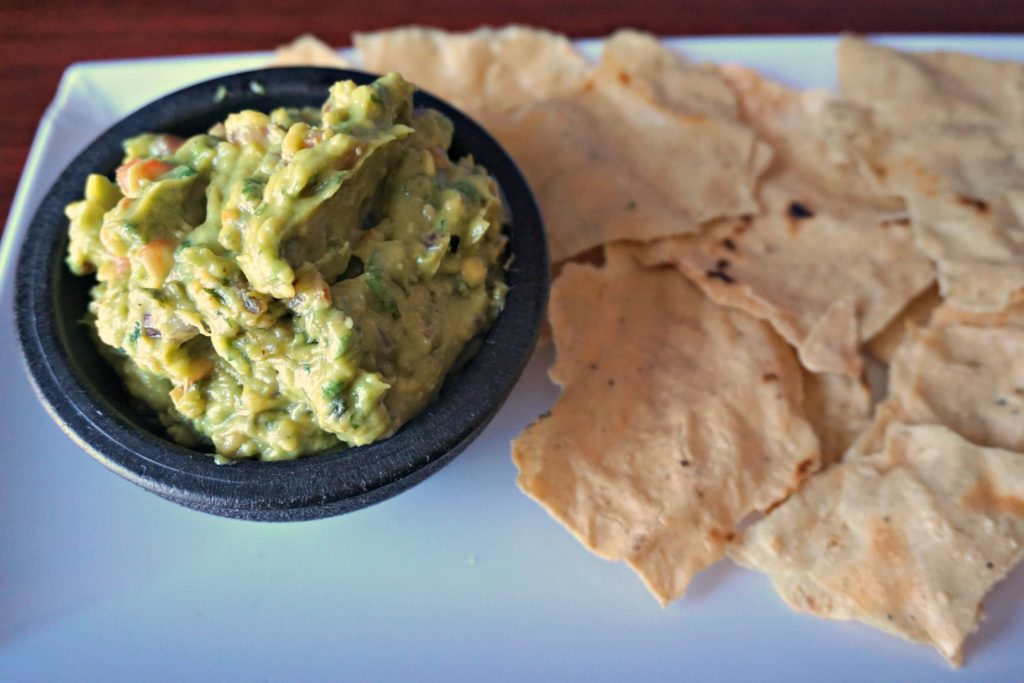 The chips served as an appetizer are slightly different from what you may be used to in a Mexican restaurant. Tlayuda LA makes them from the same toasted tortillas used for the tlayuda dish. They seem lighter and less greasy than your ordinary chips.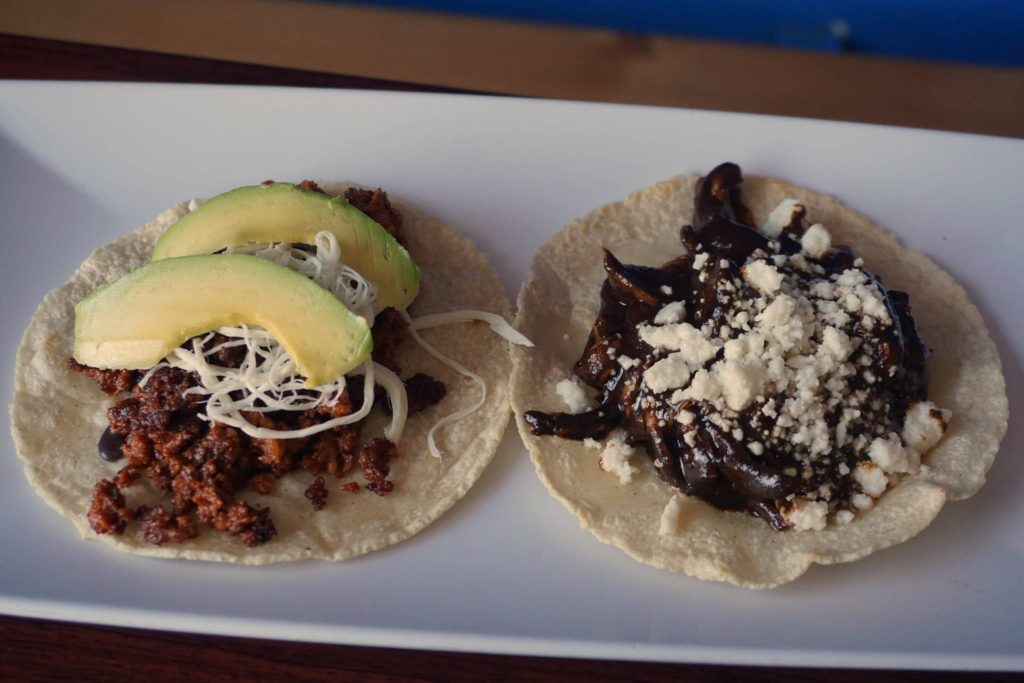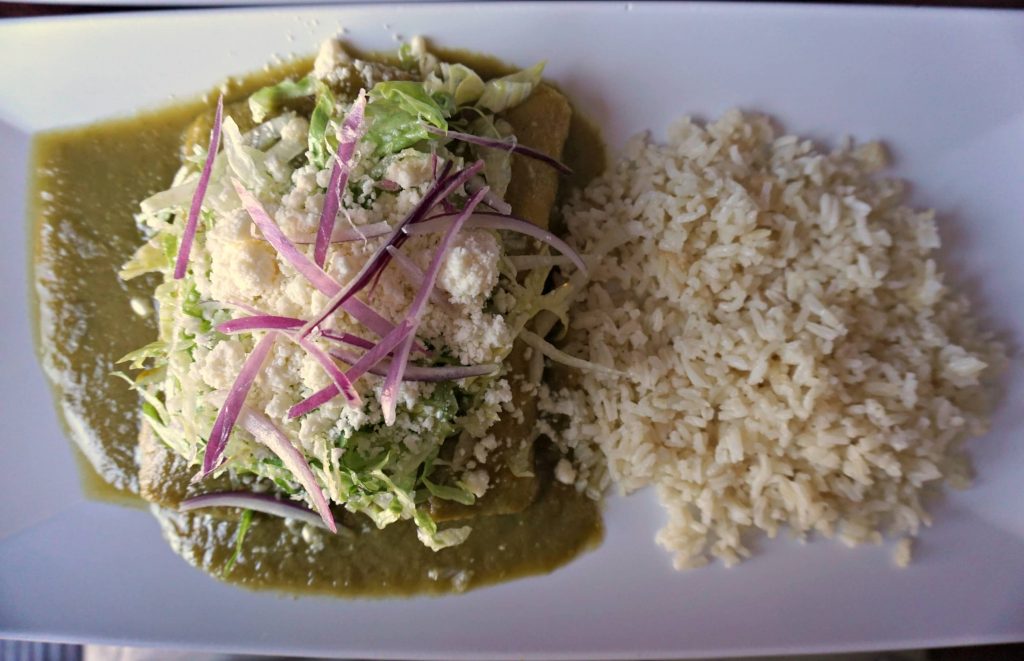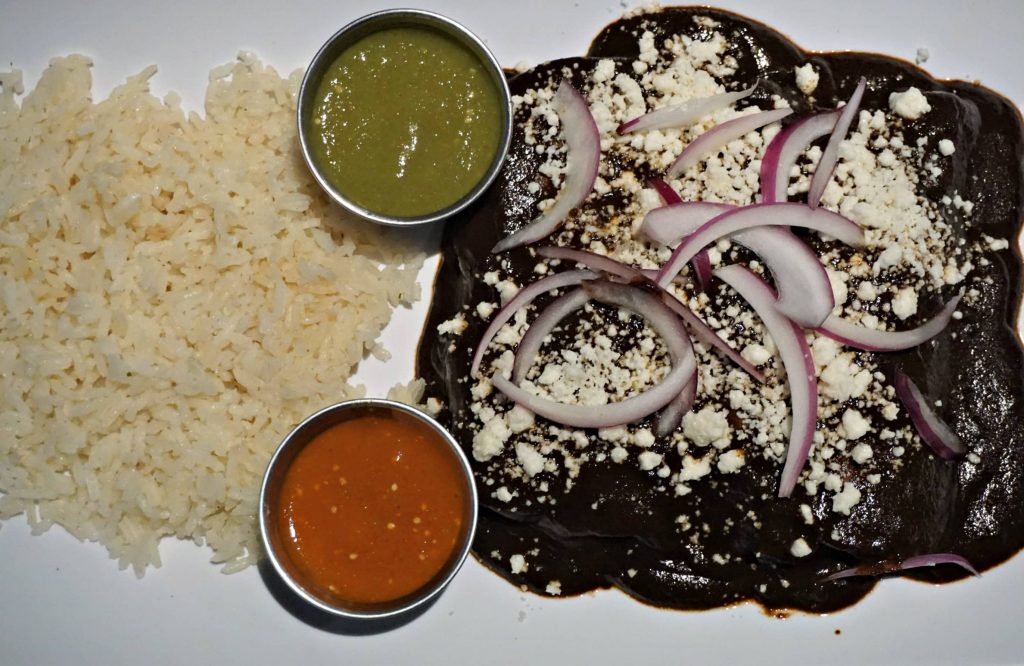 For the early birds, Tlayuda LA serves several breakfast items. Lucky for all of you late birds, like me, the breakfast dishes are also available all day!
Mention any dietary restrictions you may have to your server, who can offer suggestions for substitutions. Tlayuda LA can also recommend vegan or vegetarian options for several dishes.
For dessert you can have flan, cheesecake or sweet bread. On my last visit, I chose the flan to taste. After all, it's my duty to try a sampling of their dishes in order to prepare a proper review.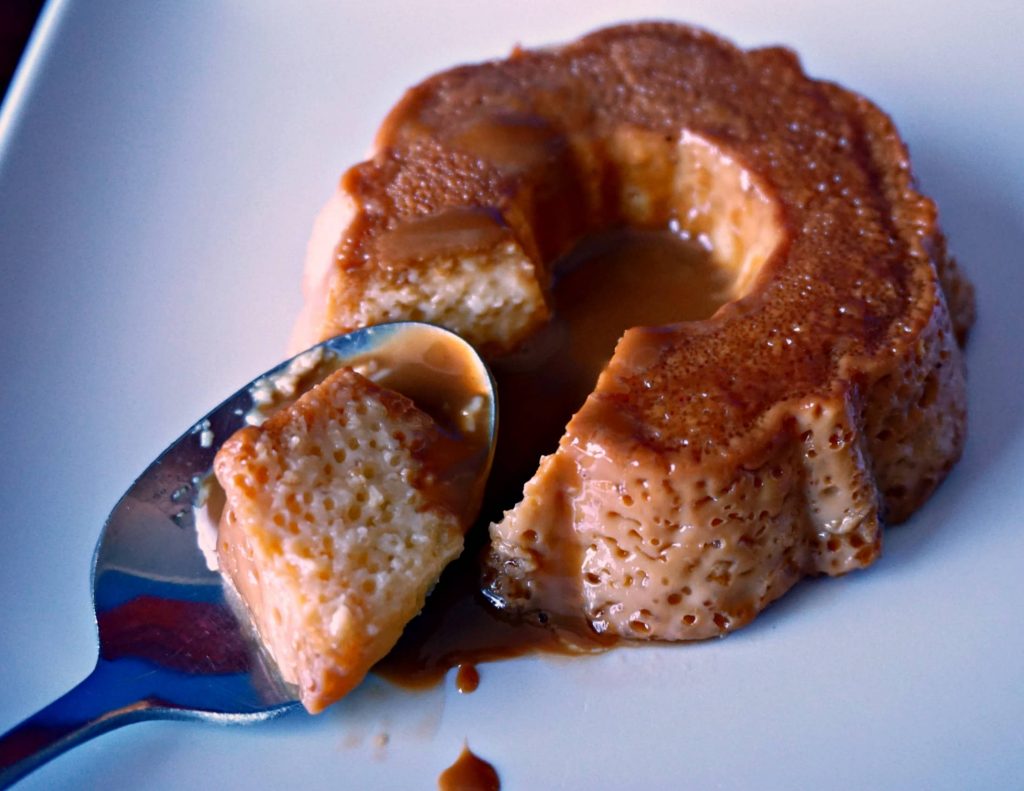 I enjoyed very much everything I've eaten at Tlayuda LA. They use fresh quality ingredients to prepare their dishes in a traditional family style. The dishes are presented in an attractive appealing manner.
Service
Service at Tlayuda LA is friendly, welcoming and professional.
The two sisters alternate their work shifts. When working, each sister serves in the restaurant and oversees the overall food preparation. I was fortunate to have a different sister present on both of my visits. This way I could see each one in action.
Both sisters greeted me as if we were already friends. I immediately felt at home. Their friendliness is definitely one of the reasons I will continue to return to Tlayuda LA.
They are happy to answer any questions you may have concerning the dishes and to offer substitution options, where possible.
Although many dishes are prepared after your order is placed, the food arrives fairly quickly.
Price/Quality Ratio
The prices at Tlayuda LA are very reasonable and in line with other Mexican restaurants. You can order a generous main dish and agua fresca for under fifteen dollars ($15.00).
Tlayuda rates high in every category I consider when reviewing a restaurant. The only drawback might be the parking situation. However, on both visits I was able to find a place within one or two blocks in about 5 minutes. Yet, I'd gladly spend a few extra minutes parking if in return I receive Tlayuda LA's friendly welcome, cheerful atmosphere, savory food, and friendly service. All of this at good prices!
I would definitely recommend eating at Tlayuda LA. Leave me comments below if you try this restaurant. Please share this review with your friends.®