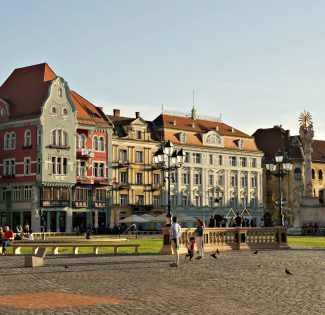 Rivers, Pastel Colors and Lots of Green in Central Europe
I always try to avoid generalizations or stereotyping when talking about countries visited. How can a tourist really understand the depths of a country's uniqueness or what makes its people tick in a few days passing through? Even after living in Brussels for 26 years and becoming a Belgian citizen I try not to ruffle any feathers when asked to describe life in Belgium.
In the past 11 days I've driven more than 2000 kilometers (1200 miles) from Brussels to Brasov, Romania. I have tried to avoid larger cities as well as major highways so I can enjoy the changing scenery of the countryside. I have so far passed through Tübingen, Wartenberg and Passau in Germany, Linz in Austria, Budapest and Szentendre in Hungary, and Timisoara and Sibiu in Romania. All places mentioned are where I've stopped and spent some time visiting in Central Europe.
Although there are definitely differences along the road, there are surprisingly certain core similarities that I've really appreciated. Starting with the differences I'd note the congested roads of Germany leading into the less frequented and more reasonably-paced roads of Austria, Hungary and Romania. The drivers in each country after Germany seem to be less stressed than the drivers in the previous country. I'm not sure if this is accurate or merely my own perception as I myself begin to unwind on my 3-month long journey towards rejuvenation. Similarly, the price of gas has become less expensive as I travel southwards.
The similarities noticed so far on my travels in Central Europe have been wonderful. Many roads I've travelled have gone along one river or another, notably the Danube which has made prominent appearances in Germany, Austria and Hungary. In Romania, the roads keep crossing over one river or stream or another. The flow of water is so calming and helps me to become more centered and mindful of nature around me.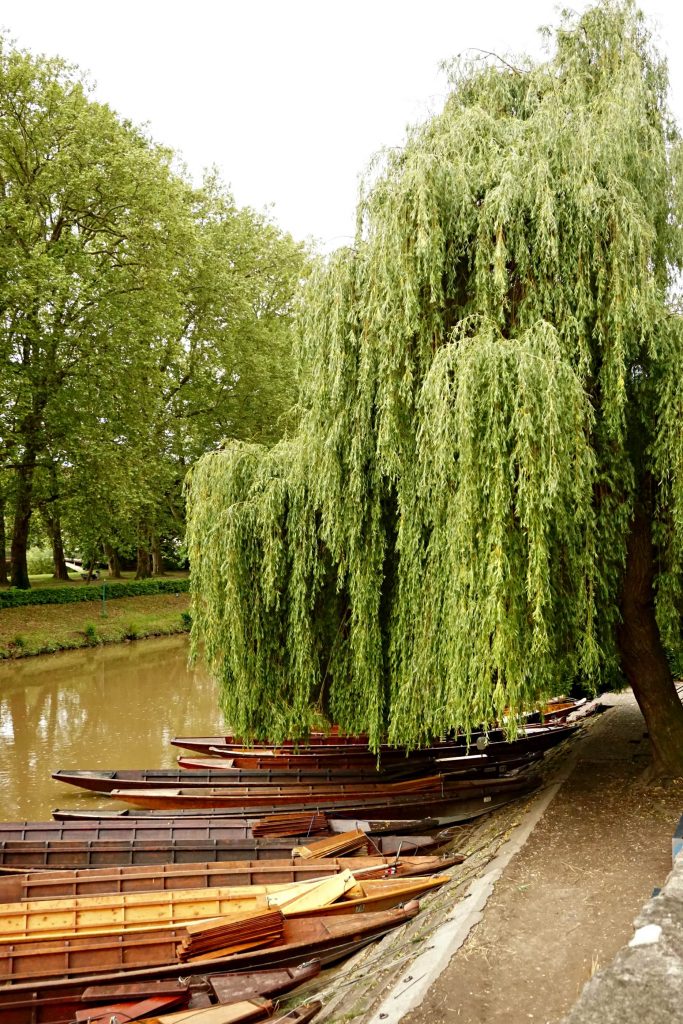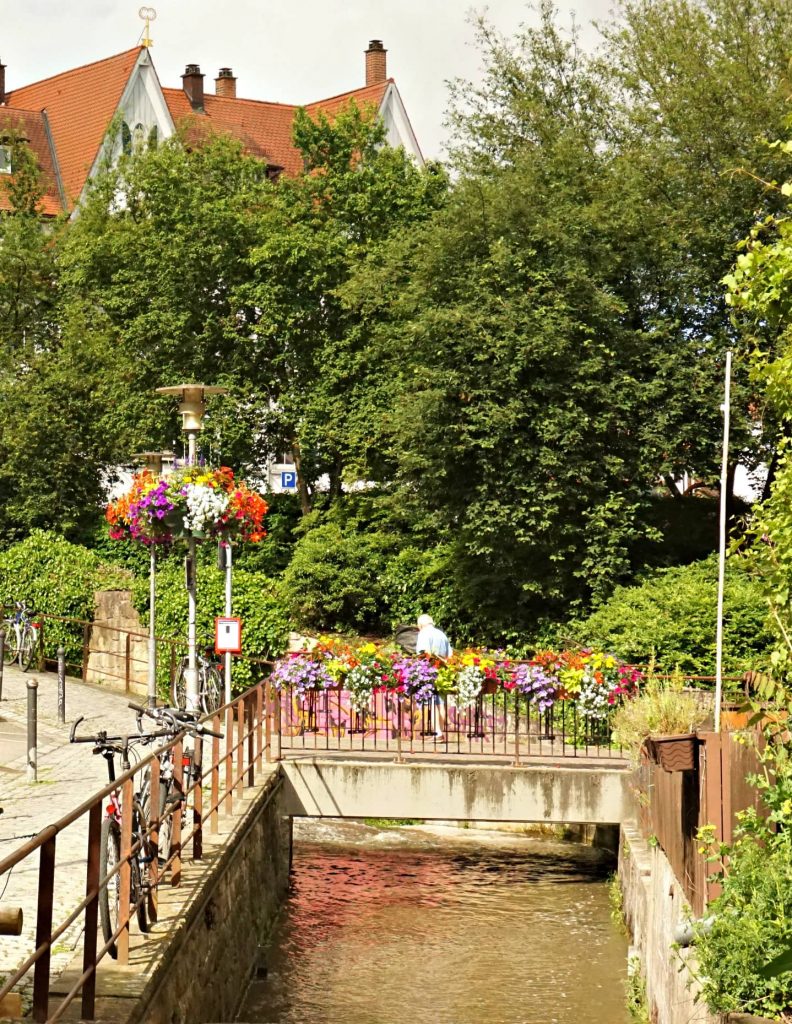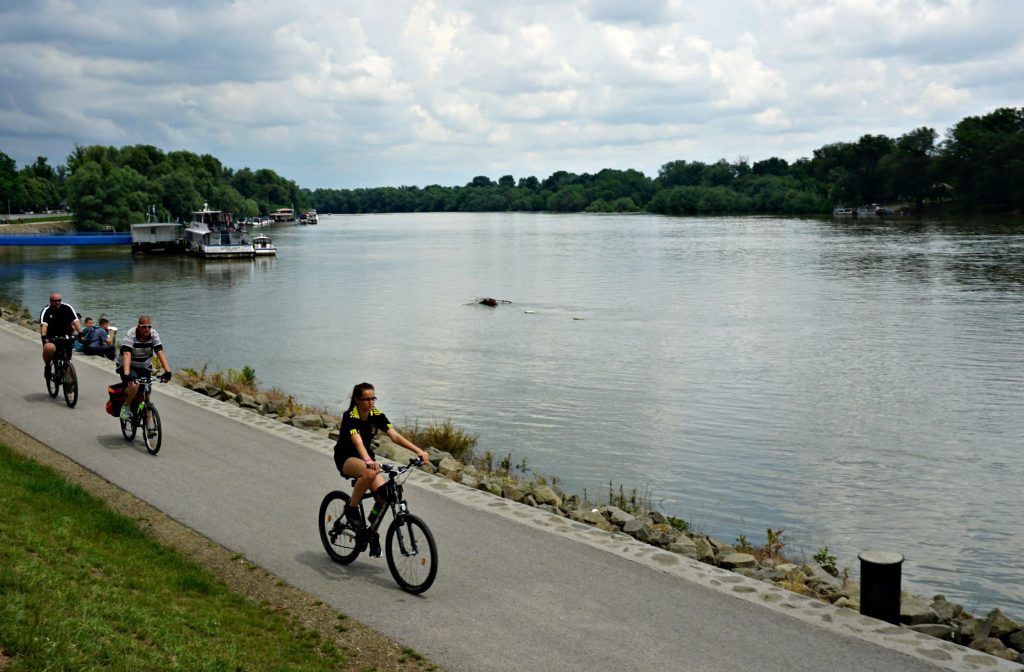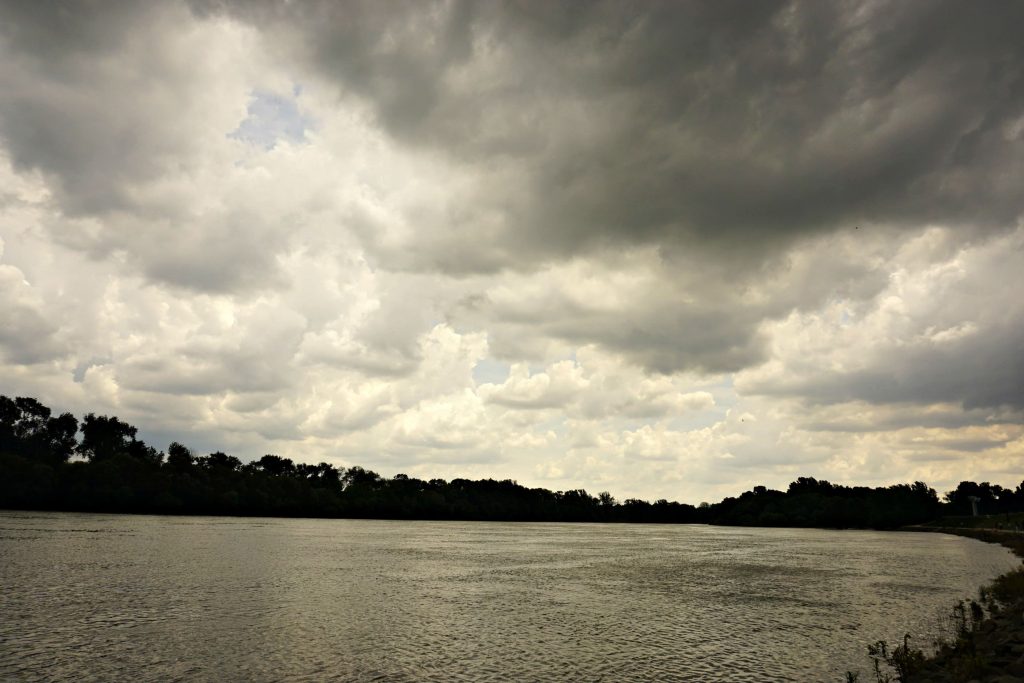 Houses and other buildings in Central Europe are often painted in pastel colors, which add cheer to the city streets. During the winter or more dreary times, these pastel colors may be the only hues other than grey or black that people see. In Hungary and Romania, you can see how well a town has been doing economically by the colors of the buildings you see on the street. In many villages passed along the road, houses need more than a coat of paint to update their appearances. Yet, even there some houses feature pastel colors that draw your attention immediately and brighten your spirits. In Brasov, Romania, I've noticed a lot more houses in the old town seem to be painted (and maintained) than for instance in Sibiu or Timisoara. These little details give the impression that the city is more prosperous.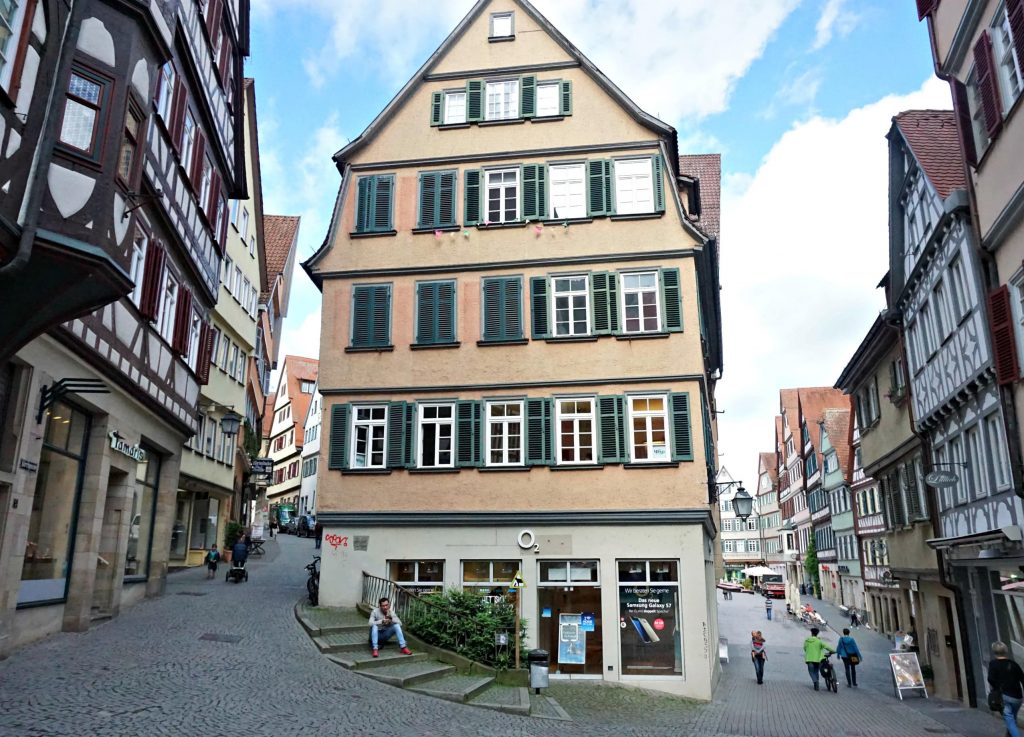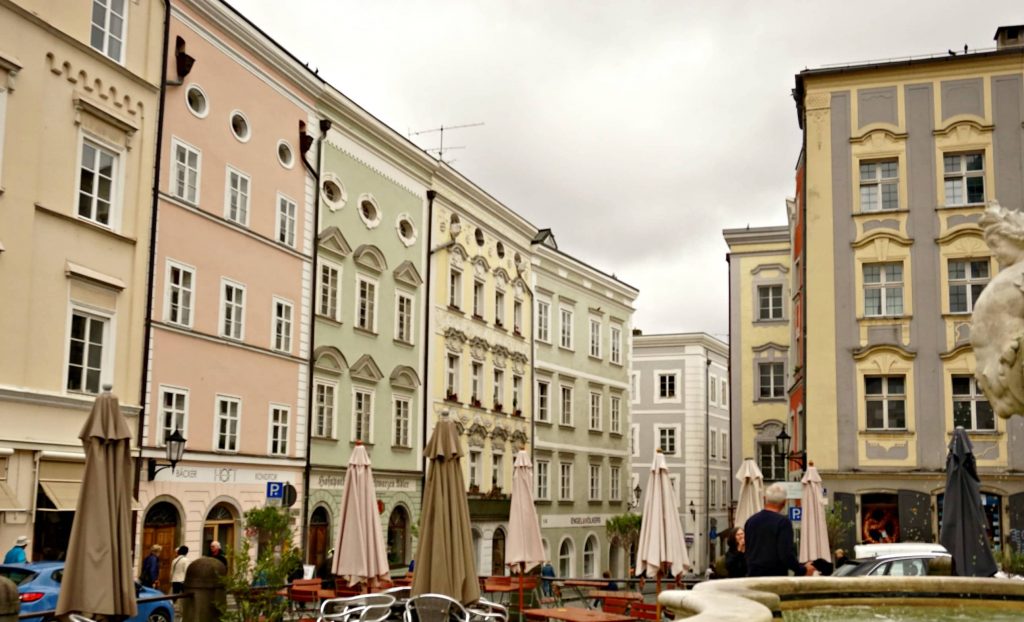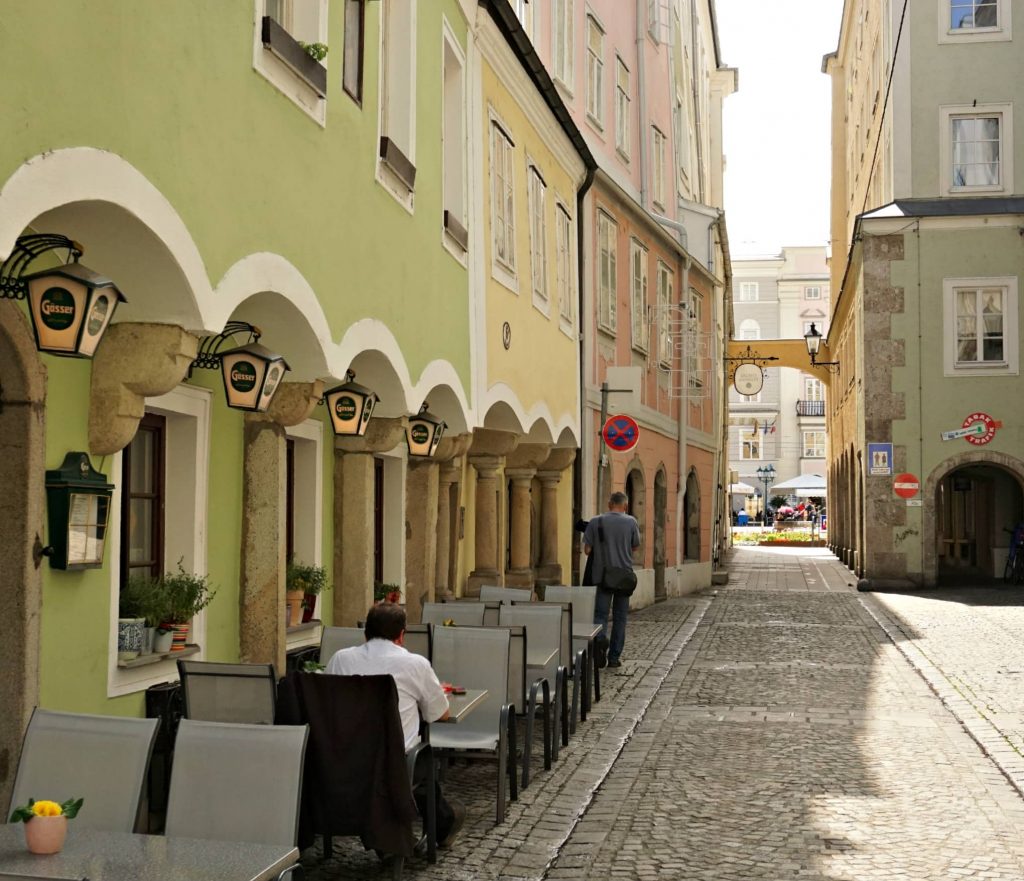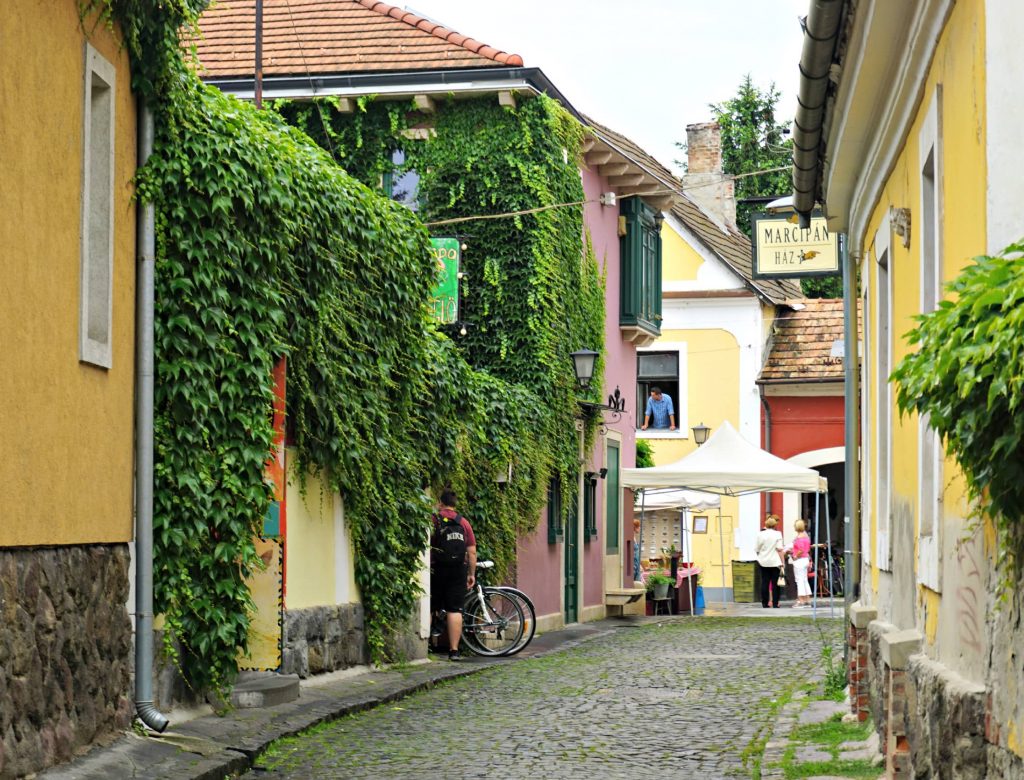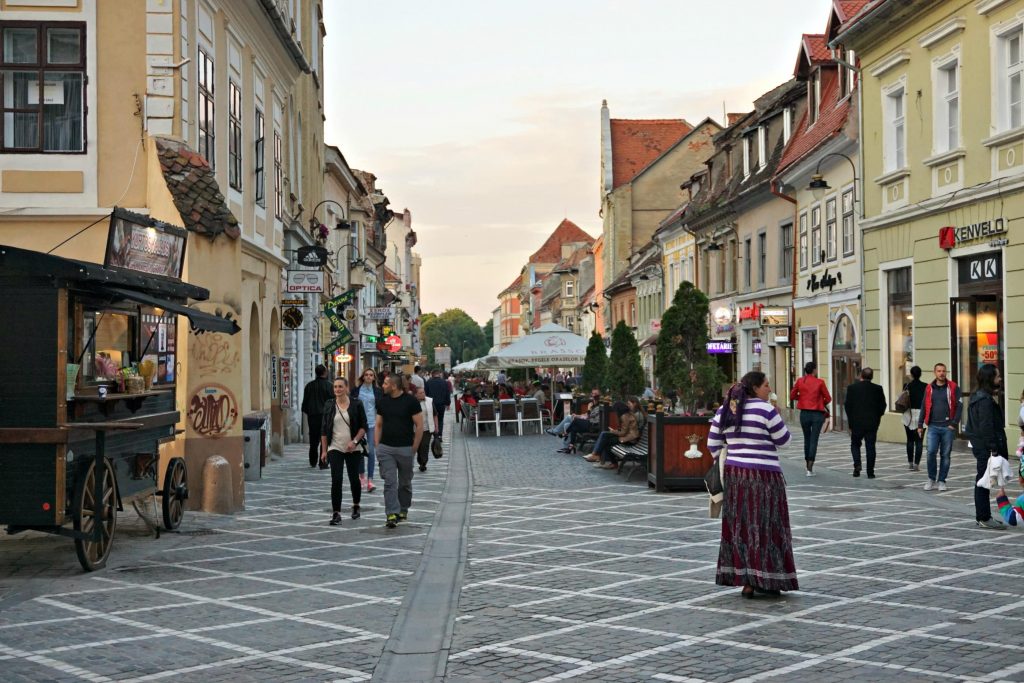 The main color I've seen everywhere off the road in Central Europe has been deep green. I guess this is what is known as forest green. The mountains, hills, plains, parks, and other natural areas are all this pure green color, which I love for its soothing and revitalizing effect it has on me. Pine trees also populate the hills and wooded areas everywhere from the Ardennes in Belgium and Luxembourg to the Carpathian mountains in Romania.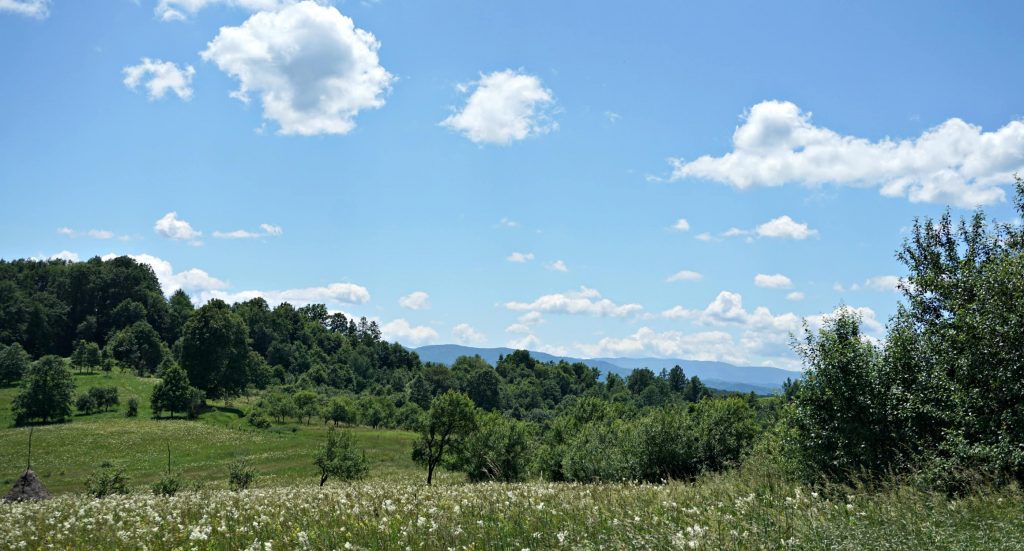 Food Sampled in Central Europe
Initial food observations
As far as food is concerned (since this is a food blog after all!), there have also been some similarities, at least as it pertains to local food. Dishes often feature meat (pork and beef mostly) or fish from the rivers and fresh vegetables. The proportion of meat to vegetables on the plate definitely makes the vegetables look insignificant. Yet some of the newer trendier restaurants are starting to give vegetables more prominence and to offer vegetarian suggestions. Vegans, however, would find it difficult to dine in restaurants or enjoy any kind of variety in this region.
In Romania, when you get fresh vegetables, especially farm-fresh greens, you will savour their pure natural taste, much more full in fresh goodness than what I've generally experienced in Belgium. Of course, it depends where you purchase your vegetables, as farm-fresh vegetables will often taste better everywhere, provided they are not grown in a greenhouse or with a lot of chemicals. Along the roads of Romania, local producers offer their specialties (from cherries to smoked cheese) for purchase.
On the road I've usually snacked on various foods for breakfast and lunch, while enjoying a real meal for supper. Basically this means that only one meal per day may be noteworthy for this blog. This is not too different from my eating habits at home, where not every meal or snack deserves sharing with you. Why waste your time on something so ordinary?
I had fun in Linz sampling Linzer Torte since this world renown dessert has its origins in this town. My review of the "best" Linzer Tortes will be featured in a separate post on this blog. Likewise, in Budapest I stayed with friends who spent the whole weekend I was there preparing all kinds of fun yummy food, whose recipes I'll gladly share with you in separate posts in the coming days or weeks. You can find the first of these recipe, Hungarian Goulash Soup Made at Home, by clicking on the name.
Noteworthy Restaurants in Romania
So far, there have been only 4 restaurants that deserve mentioning here as well as their own separate reviews in the coming days or weeks. The fact that there are few restaurants for me to review so far does not reflect the quality of the places or food on offer. So far, I have eaten also at home with friends (3 days in Budapest), at non-local restaurants (for instance, at a wonderful Indian restaurant called Taj in Erding (Bavaria), Germany with good friends from my university days) or sometimes have chosen restaurants or dishes that are not worthy of your attention.
The past couple of days, however, I've enjoyed food at restaurants in Sibiu and Brasov, in the Transylvanian region of Romania, that I'd love to share with you. The first is Crama Sibiul Vechi, a traditional Romanian restaurant in Sibiu. As the name suggests it is located in a cellar in the old town of Sibiu. The Crama Sibiul Vechi offers traditional dishes (mostly hearty dishes) in a colorful setting.
The second restaurant is La Ceaun (the Cauldron) in Brasov, which offers updated versions of traditional country dishes. I've enjoyed several dishes here, including the Zacusca, a homemade cold savoury spread prepared with either eggplants or mushrooms and served with pickles and bread. The Zacusca I had the pleasure of eating was made with eggplants and was absolutely delicious. The apple strudel with vanilla sauce is also worth crossing town to enjoy, as it is as tasty as it is comforting Somehow the dishes appeared free of any unneeded ingredients, so customers could enjoy the flavors of each dish.
The third restaurant is Pilvax, across from La Ceaun in Brasov, which offers yummy quality Hungarian dishes in a warm setting. For dessert I ordered an unusual dish: Rose Hip Drunken Pears with Gorgonzola Ice Cream and Caramelized Pumpkin Seeds. The entire dessert, including the ice cream, was homemade. You'd have to try this unusual dessert to see for yourself how the flavors pair well together.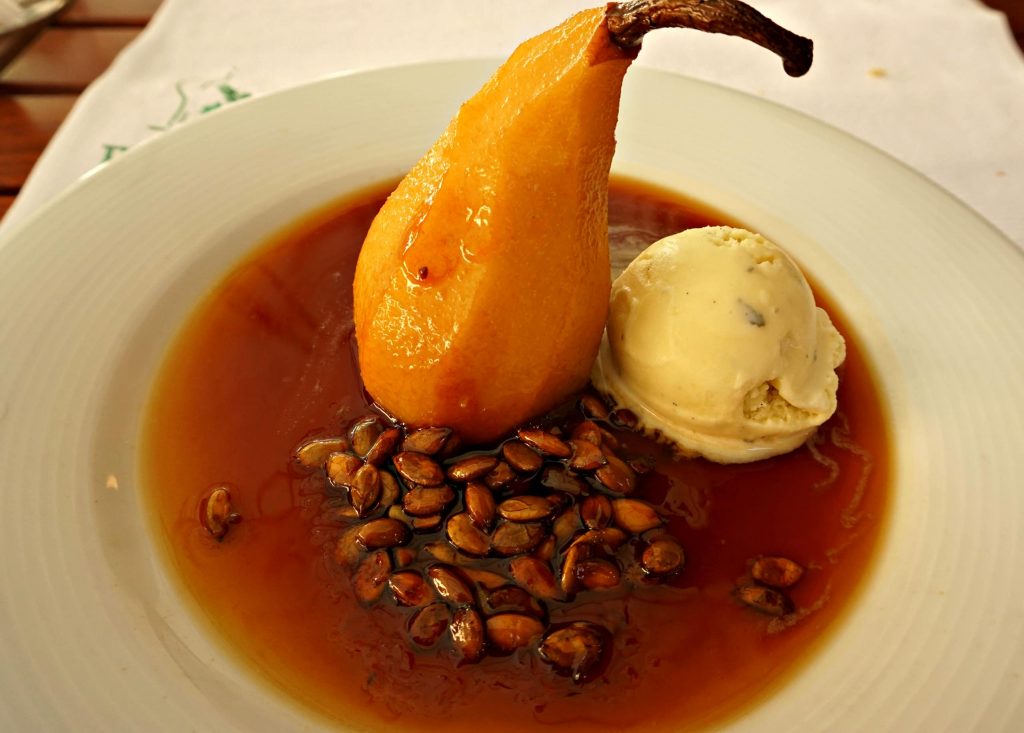 The last restaurant to mention was Sergiana in Brasov, which offers a surprisingly large menu full of traditional Romanian dishes. Sergiana's decor is a bit kitsch, especially when combined with the servers' traditional outfits. Yet, if you are looking for a place with local flavor and lots of choices, this is your place.
Of all these four restaurants in the same Transylvanian region, I liked best La Ceaun and Pilvax in Brasov. Both offer authentic atmosphere and food. Crama Sibiul Vechi and Sergiana, on the other hand, cater more to tourists than to local patrons. They nevertheless provide decent food in a folkloric setting.
The Central European Experience
During these first 11 days of my Journey to Greece, I've shed some layers of stress and feel more grounded and centered. In Belgium I usually have so many activities and projects going on at one time. It's hard to find time to get in tune with myself. I don't mean this in a touchy-feely way, as some of you might run at such a turn of phrase. I just needed to eliminate daily-life distractions to focus better on the essentials. This first segment of my Journey to Greece through Central Europe has helped me start doing exactly what I needed.
Read my coming posts to follow me on my next segment through Bulgaria to Xanthi, Greece. You can also discover short daily comments on the Belgian Foodie Facebook page. Thanks for joining me on this journey.