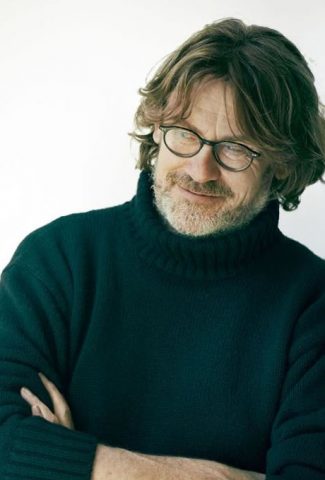 Which cookbook writers inspire me?
Cookbooks can inspire us, especially when the writer uses a voice that is personal, interesting and informative. Like many foodies, I have a collection of cookbooks and am happy to acquire more as a gift (hint hint) or on a whim for myself. I try to have books covering different cuisines from around the world, hopefully written by people who know the region intimately.
Nigel Slater
Looking back, there are definitely certain cookbook writers who have inspired me. The first who comes to mind is Nigel Slater from the United Kingdom. More than 10 years ago I received his book Appetite as a holiday gift. I immediately fell in love with it and still cherish it today. What I appreciate most about Nigel Slater is his encouragement to improvise. He presents a recipe with the basic steps, then introduces other options, and finally pushes gently us to follow our own inspirations and instinct. Basically every recipe is just a starting point for many other possibilities. Nigel (if I can be on a first name basis with him) shares his own experiences in a down-to-earth way.
Another book of Nigel Slater that I turn to throughout the year is The Kitchen Diaries. In The Kitchen Diaries Nigel shares his relationship with food from the garden to the table throughout a calendar year. Starting in January and proceeding onwards he informs us of the steps he may be taking in his garden and the dishes he makes with fresh seasonal produce.
When searching for an idea for dinner, especially with special guests, I often look at The Kitchen Diaries first for inspiration for new seasonal dishes. Please note I don't yet have Notes from the Larder: A Kitchen Diary with Recipes, the companion of The Kitchen Diaries (hint hint).
If I had a food garden, I would also take tips from Nigel on what to grow and when to prune, sow, plant, reap and finally pick for eating. Nigel has a variety of books with different presentations and styles. I'd recommend any of them.
David Lebovitz
In recent years I've become very fond of David Lebovitz, who has become almost synonymous with Paris (at least in the English-speaking world). Like me, David Lebovitz is an American living in Europe who spent a lot of time beforehand in the San Francisco area. We both enjoy the lifestyle and food in Europe. Like Nigel, David has a very easy writing style and a personal voice. He shares his experiences, even the bad ones.
Lately, I've been following him on his blog as well as on Facebook and Twitter. Reading his posts I feel like I'm right there as he tries new foods, restaurants, and recipes. I haven't always agreed with his critiques of restaurants in Paris, yet have had much success with his recipes.
David Lebovitz shares his experiences tasting all kinds of desserts in his beloved book The Sweet Life in Paris: Delicious Adventures in the World's Most Glorious – and Perplexing – City.
My daughter makes the cheesecake brownies from his book Ready for Dessert for dinners and parties. Everyone loves it. I've made his Carnitas recipe from his blog and it has become a family favorite, after some adjustments and additions of my own (to be elaborated in a future post). I was intrigued by his Coffee-Braised Lamb Shanks recipe and tried it with much eagerness. I was not disappointed and would make it again. (Notice how I gave a compliment in the negative like the French do?). I definitely see my relationship with David (or at least with his recipes) growing in the future.
Claudia Roden
Claudia Roden has written numerous books on Middle Eastern, Mediterranean and Jewish cuisines, among others. She also writes of her personal experiences and shares her impressive knowledge in a clear intimate voice. I have her books The New Book of Middle Eastern Food and The Book of Jewish Food: An Odyssey from Samarkand to New York, which have become my friendly reference books on these subjects.
Joan Nathan is another cookbook writer I enjoy for Jewish recipes. I love her book Jewish Cooking in America and follow several recipes from that book. I rely on Joan Nathan's recipe for rugelach, matzo balls, and mushroom barley soup, all of which have become family favorites.
While Claudia Roden has a European-Sephardic perspective on Jewish recipes, Joan Nathan has an American-Ashkenazi perspective. They both, however, cover both regions and ethnic communities extremely well.
Yotam Ottolenghi
In the past couple years Yotam Ottolenghi (often with the help of his partner Sami Tamimi) has inspired me with his recipes and cookbooks! Who has not been inspired by Plenty or Jerusalem? Or his newer works, such as NOPI: The Cookbook? Every recipe works and is a delight! It also helps that his recipes are from a region that is among my favorite for food.
I have not yet had the privilege to go to his Ottolenghi restaurants, or his newer jewel NOPI, in London. Dining in one of his restaurants would probably be on my bucket list, if I ever get around to making one.
Recipes on Pinterest
There are many other cookbook writers who have inspired and guided me on many food adventures. I do not mean to ignore anyone in particular here and will definitely mention other writers in future posts. But these four cookbook writers stand out in my mind for the moment. I've created a Pinterest board for each of them featuring their recipes. You can access these boards on my Pinterest page on this site or on my Pinterest profile. I encourage you all to take a good look at their work, if you haven't already, and try their recipes!
Please share with me in the comments below your favorite cookbooks and cookbook writers. I am always looking for new suggestions. Thank you for sharing this post with your friends.