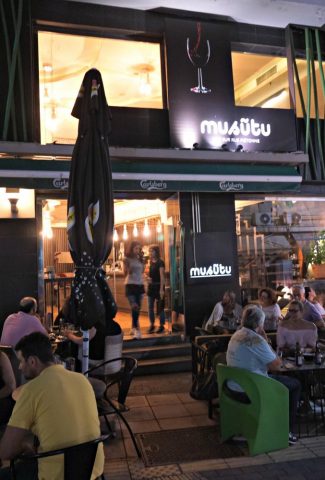 What Makes Musutu a Local Hit?
Musutu in Xanthi
Location

Atmosphere

Food

Service

Price / Quality Ratio
Summary
Musutu is a definite must-stop in Xanthi for fine food, coffee and drinks. The manager, Giorgos, will take excellent care of you. At the end of your meal you will feel as if you've made a new friend.
Musutu
Elpidos 7 | Elpidos 7 & Dagkli
Xanthi 67100, Greece
Tel: +30 25410 68988
http://www.musutu.gr/ (currently under construction)
Customers stop in all day and evening at Musutu, a cafe-restaurant located on a pedestrian street in the center of Xanthi. During the off-hours they come to chat with friends and to enjoy coffee. Greek coffee or espresso, cold or hot, however you enjoy it. Although there are many other places for coffee nearby, locals seem drawn to Musutu by an invisible force.
In fact, however, what attracts people to this cafe – restaurant is the manager himself, Giorgos Grammatopoulos. He is like the conductor of an orchestra who you don't notice until you suddenly become aware of the wonderful music being created by a group of musicians directed by a single person. Giorgos welcomes customers and then seems to stand back while anticipating everyone's needs, even before they realize they have them themselves.
During my visit to Xanthi, I had the pleasure to visit Musutu on several occasions: a few times for dinner, once for lunch and a couple more for espresso freddo (iced espresso). One sunny afternoon I enjoyed watching Giorgos at work, with charm, a smile and attentive awareness being his principal tools. There are many reasons to choose this cafe-bar-restaurant for a drink or food, but Giorgos' careful management of this place is definitely one of them.
A Dish to Remember
I appreciated many items sampled at Musutu. Yet, the one dish that stood out head and shoulders above the rest was the sirloin with espresso served with grilled vegetables, truffle butter and seasoned mashed potatoes. This sirloin weighing about 300g (10 oz) was absolutely mouthwateringly delicious.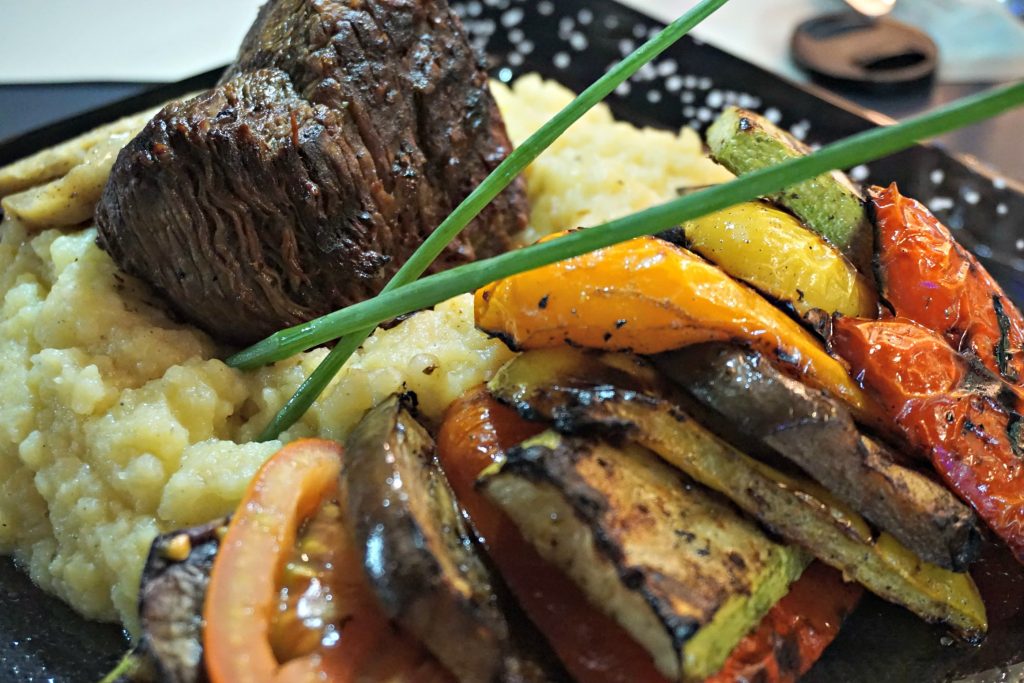 My first night in Xanthi, I shared this dish with a couple friends, along with a few other dishes. I had to come back to taste it again. To be honest, the flavor seemed to linger teasingly a few days. As I'm not really a red meat-lover, the fact that this sirloin had this effect on me says everything.
When I returned to try this sirloin again I decided to savour it alone. No sharing it this time, I thought selfishly! In the end, however, I found the sirloin and seasoned mashed potatoes a bit rich for my taste to eat alone the generous portion on my plate. I would therefore definitely recommend that you eat this yummy plate Greek-family style with other dishes to share with your family or friends. You will not regret sampling this espresso-flavored sirloin. If you are like me, the pleasure of its flavor will last a few days. Come soon since I believe this restaurant changes its menu every few months.
Musutu is known as a cafe – bar, but do not be fooled. It is as much a fine place for dining as it is for drinks or a chat.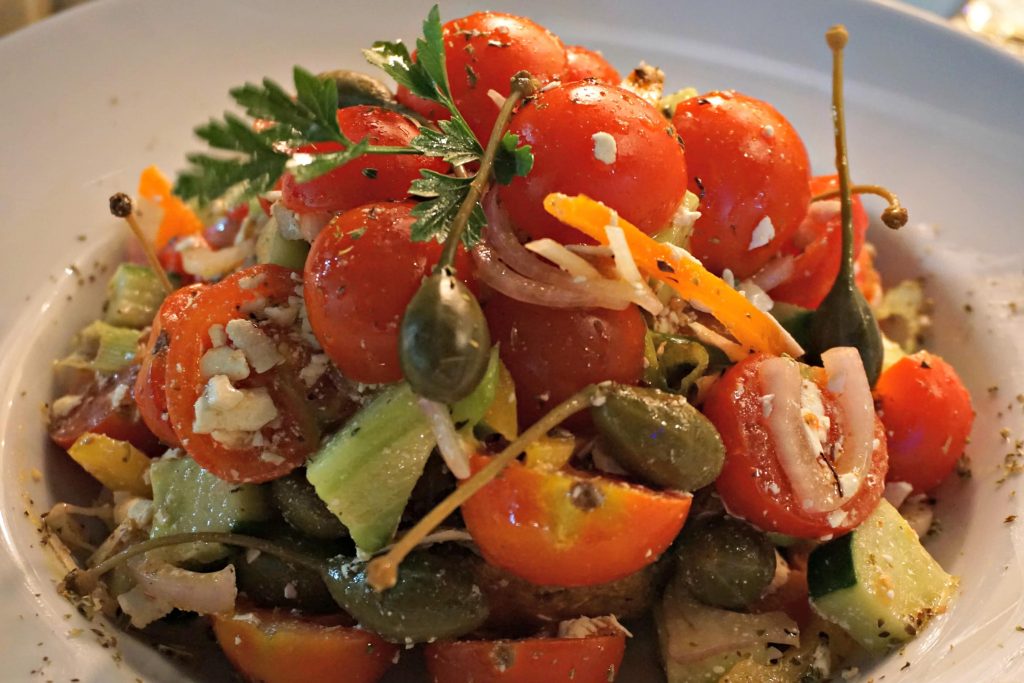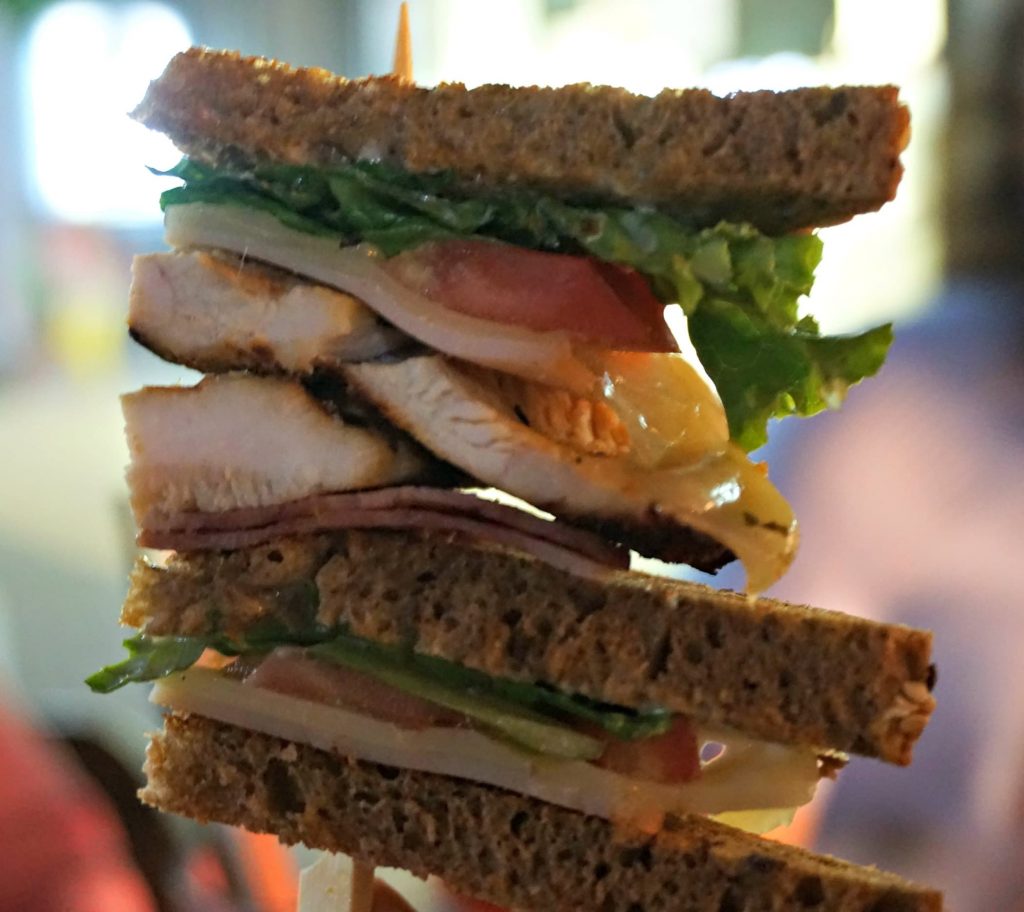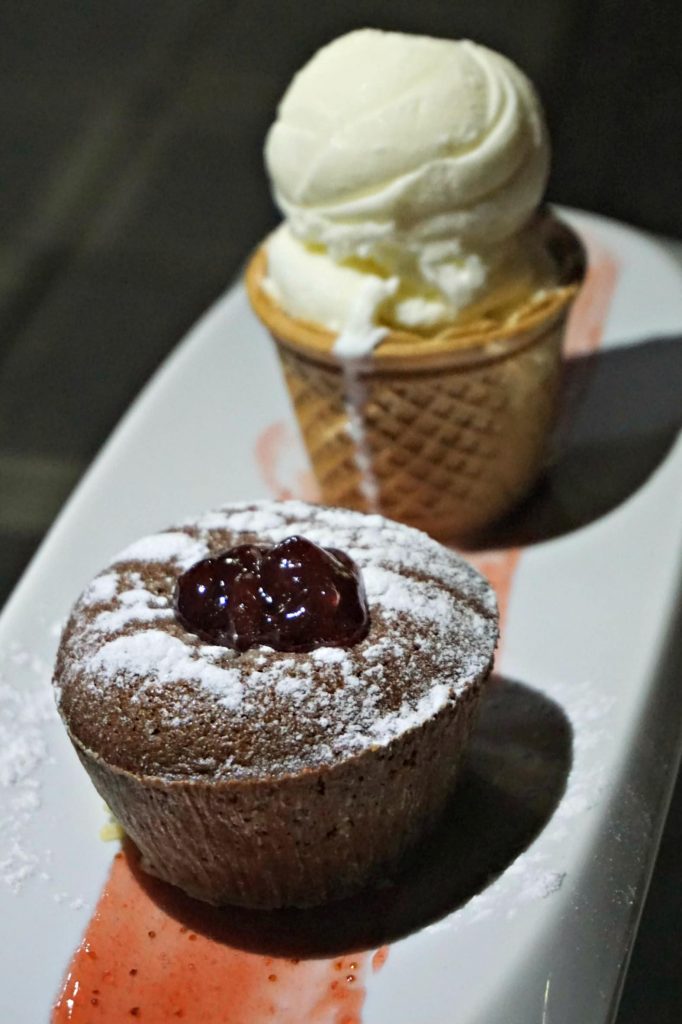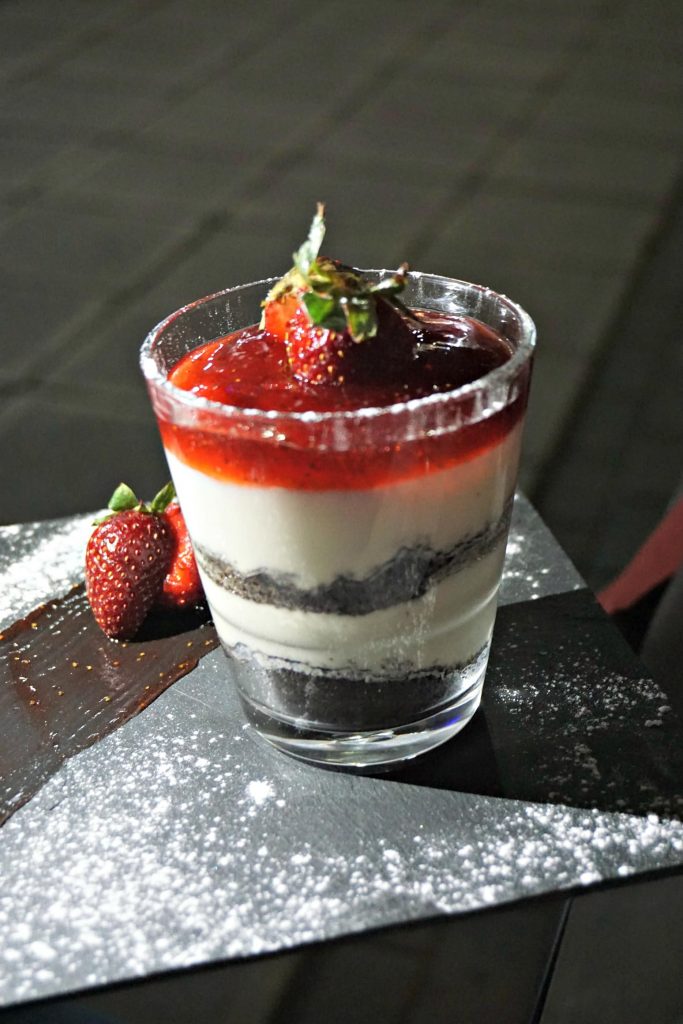 To discover more restaurants in Xanthi, read Eating Out in Xanthi – A Personal Guide.
Remember to use the buttons below to share this review with your friends. Don't keep this gem for yourself as it will be enjoyed much more with friends!