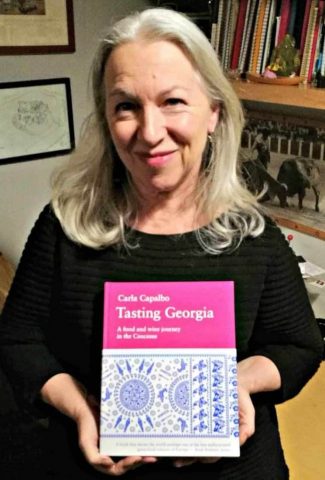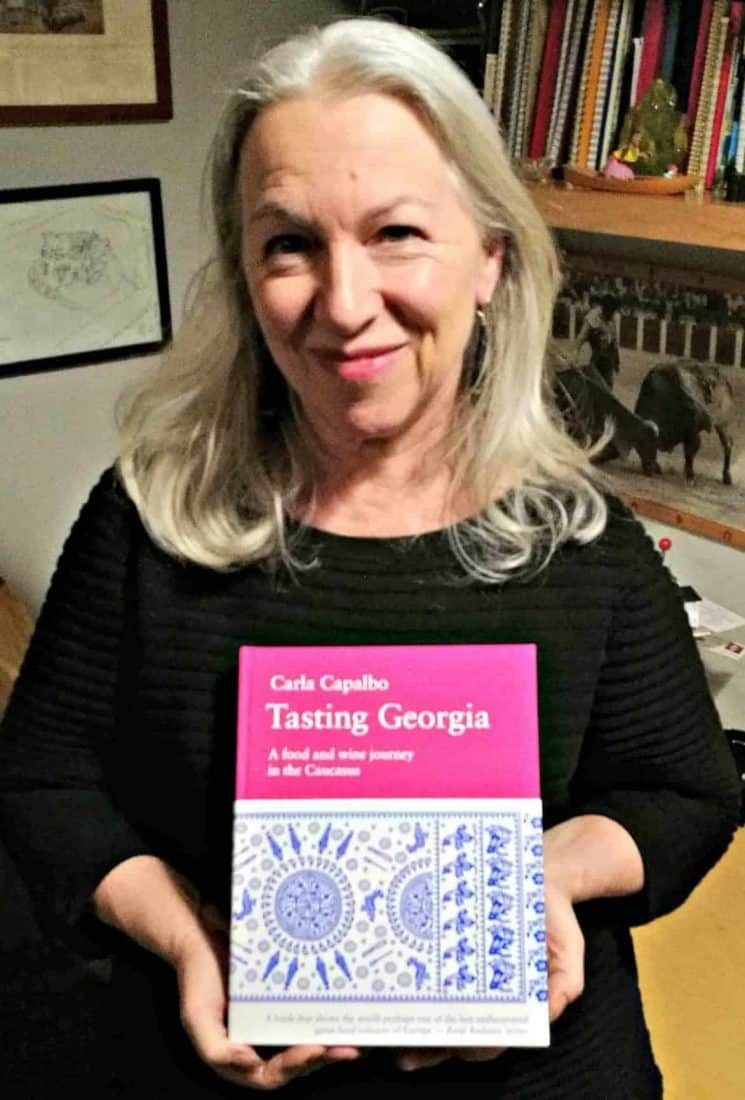 Discovering Tasting Georgia
IACP Conference
Last year, I joined the International Association of Culinary Professionals (IACP) in order to meet colleagues from around the world and to share experiences. IACP offers loads of resources besides networking opportunities. For example, it organizes webinars and other knowledge-sharing activities to help its members become better culinary professionals.
At this year's IACP conference, I discovered so many wonderful cookbooks. General cookbooks, regional cookbooks, thematic cookbooks, all kinds of cookbooks. Well, identifying and promoting new cookbooks is one of the longstanding activities at the IACP annual conference.
IACP Cookbook Awards
Each year, IACP grants awards to books in sixteen different categories on the final evening of its annual conference. Authors from all over the world submit their cookbooks for consideration a few months before the conference. Judges in each category review the cookbooks submitted and through the organization's trusted process select three finalists. The winners in each category are then announced at the awards ceremony.
One of the books that caught my attention was Tasting Georgia: A food and wine journey in the Caucasus by Carla Capalbo. In ten chapters covering different regions of Georgia (the country, not the US state), Carla shares her intimate knowledge of the country's cultural, historical and culinary traditions. Carla travelled to Georgia numerous times, trying local dishes, making new friends, and taking notes for this monumental book.
IACP selected Tasting Georgia as a 2018 finalist in the Culinary Travel category. Carla won a couple other international awards for her writing and photography work in Tasting Georgia.
Meeting the Author
An Invitation from a New Friend
On the first night of the conference I met Carla Capalbo around the table featuring the members' cookbooks. We instantly became friends. Carla has the gift of gab and the warmth that some experienced travelers acquire through their encounters with strangers along their journeys.
Upon hearing that I was from Los Angeles, she invited me to a dinner being hosted by a good friend of hers the following weekend. Carla planned on preparing food from recipes found in Tasting Georgia for about 30 guests. What an honor to taste food prepared by the author herself! Of course, I accepted.
Dinner featuring Tasting Georgia
The event took place in a magnificent loft in Downtown Los Angeles (DTLA) in the Arts District. It was my first time visiting this area since it became so vibrant and trendy in recent years.
The hosts' loft was in an old toy factory that had been repurposed into residential space upstairs and a restaurant downstairs. Despite the large open spaces, the loft felt surprisingly warm and cozy.
Carla prepared more than ten Georgian dishes to be enjoyed by us. Although Carla spread the colorful dishes out buffet style, she explained that traditionally Georgians would place small portions of the dishes in the center of the table for everyone to share. As the dishes empty, the host refills the plates so there is always more food for guests. I regret not taking photos of the beautiful spread of dishes before everyone served themselves. However, here is a photo of my plate.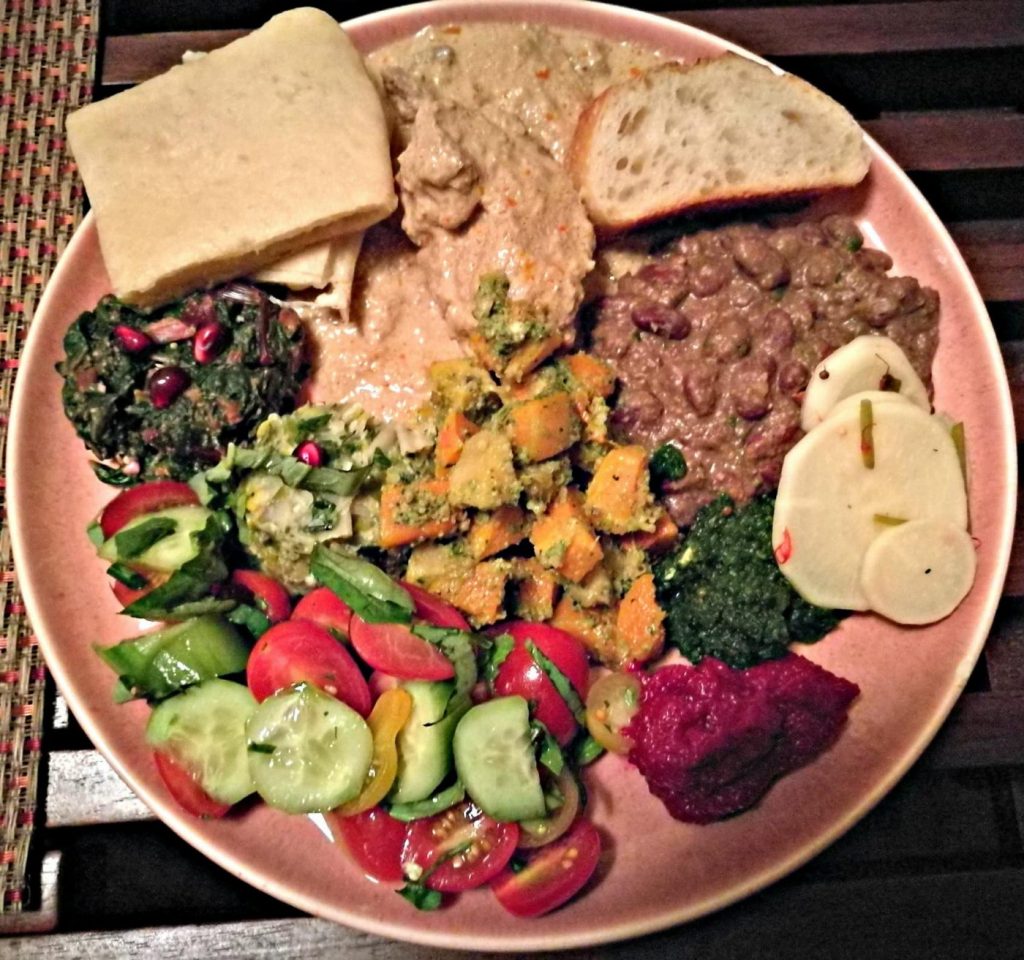 Buying Tasting Georgia
After dinner I purchased my own copy of Tasting Georgia, dedicated by Carla Capalbo herself! A lovely souvenir of a fun evening spent around small dishes of tasty Georgian food. This book contains seventy recipes given to Carla by people she met along her journey. In addition, Carla shares many stories about Georgia's history, culture, and traditions, especially as they relate to food. With the help of her magnificent photos, her words bring Georgia alive.
I recommend anyone interested in discovering this ancient culture, rich with wine and food-making traditions, to purchase Tasting Georgia. You will surely enjoy reading or skimming through this book.
Making Khachapuri
One of the dishes I loved most at Carla's dinner was her khachapuri, an iconic Georgian cheese-filled bread, served at almost every meal. I knew that her recipe for khachapuri would be the first one I would try.
Tasting Georgia provides two recipes for the dough used to make khachapuri. One is a yeast dough, while the other features yogurt and baking soda. Both recipes are super easy and require only a few ingredients.
I chose to follow the Master Dough Recipe using yogurt and baking soda. I had all the ingredients already in my kitchen! How much easier could it get?
The recipe clearly and concisely guides the reader from one step to the next. I mixed some grated cheddar, jack and asiago cheese with a little cottage cheese.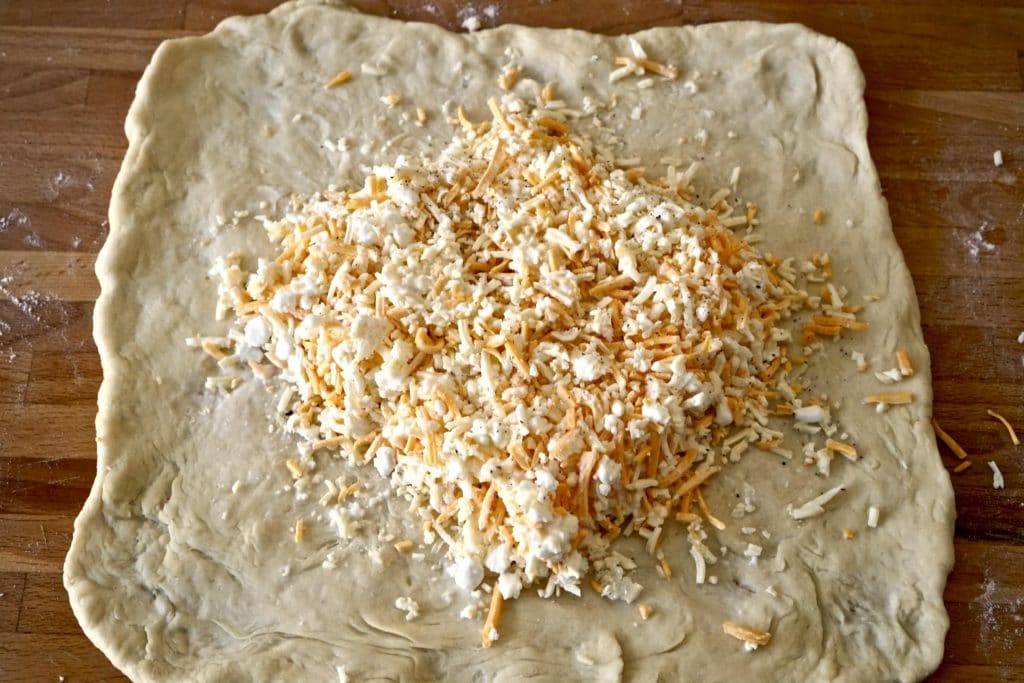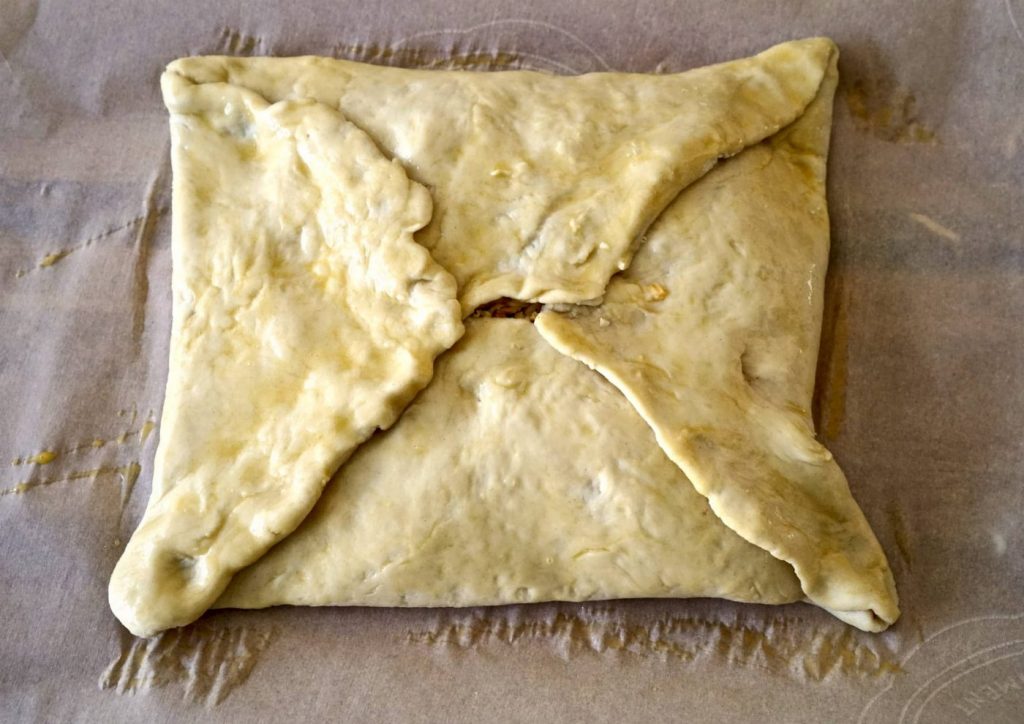 The final result was exactly as expected, even if still not as good as Carla's at the dinner. But then, for a first try it was pretty damn good! I will definitely make this khachapuri again. In about 90 minutes, you have a tasty gem to complement your meal.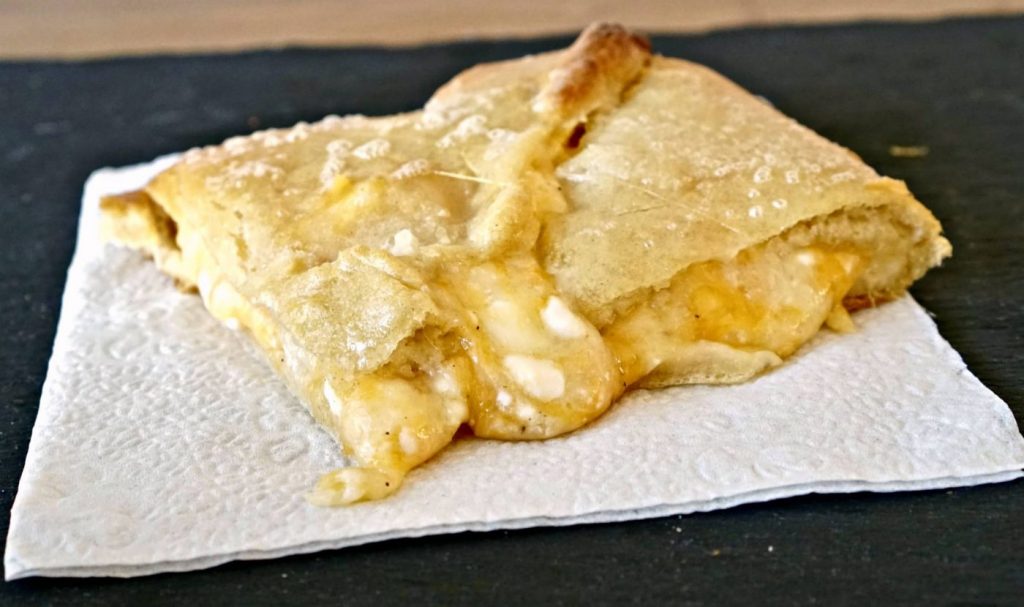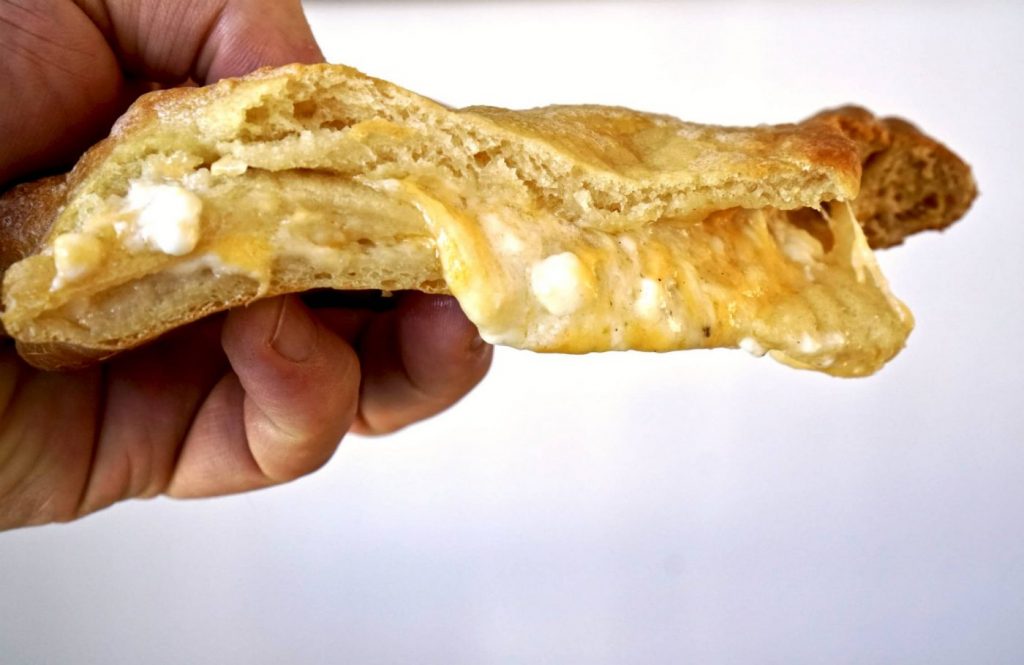 Next time I might try preparing other fillings to put inside these breads. For instance, some chopped spinach (cooked and drained), along with minced onion and grated cheese. Alternatively, a bitter vegetable, such as chard, endive or kale, might make a savory filled bread that would accompany nicely a bowl of soup or a salad.
Please try Carla's khachapuri recipe (found on pages 49 – 53 of Tasting Georgia). Send feedback in the comments below and share your favorite fillings.